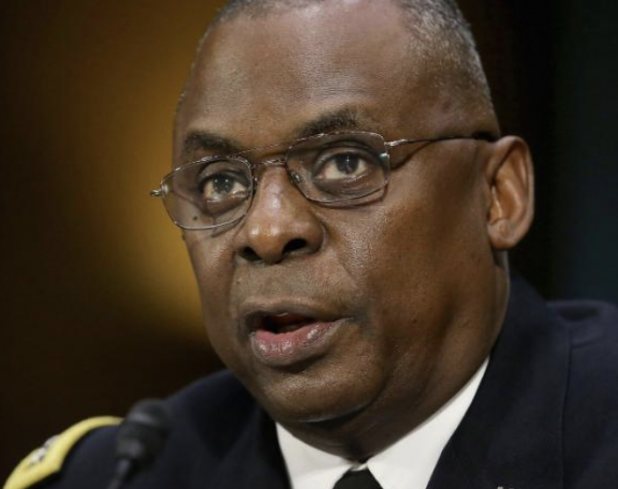 During negotiations, Big Nigga Lloyd Austin tried to bully small Asian people into thinking they're already militarily aligned with the United States.
RT:
The US and Indonesian defense chiefs came away from their meeting on Monday with apparently differing understandings of how closely the two countries are militarily aligned.

Appearing at a press briefing in Jakarta after talks with his Indonesian counterpart, US Secretary of Defense Lloyd Austin spoke of deepening defense ties and increasing the "interoperability" of the two countries' weaponry. Indonesian Defense Minister Prabowo Subianto repeatedly defended his country's strong relations with America's two biggest adversaries, Russia and China.

"The United States is proud to partner with you as we work together to advance our shared vision of a free and open Indo-Pacific," Austin said. But Subianto reminded the press of Jakarta's neutral geopolitical stance, saying, "I like to emphasize that Indonesia always takes the position of trying to maintain the best relationships with all nations, especially all the major powers."
The talks came amid rising tensions between the US and China, which have clashed increasingly over Washington's alleged meddling in Beijing's relationship with Taiwan. China cut off defense and climate ties with the US in August, after House Speaker Nancy Pelosi defied warnings against visiting Taiwan, a self-governing island over which Beijing claims sovereignty.
Indonesia participated in joint military drills with the US in August and agreed last week to resume joint military exercises and training with China. Jakarta also buys Chinese and Russian weaponry.

Asked about Western pressure to cut off those defense procurements, Subianto said, "We have a longstanding relationship with Russia and China. We have relationships with Russia for many, many years. Our military uses Russian equipment  . . .  We value our relationship with China. As an independent and sovereign country, we reserve the right to use and acquire equipment from many, many countries."
Indonesia is another big country that was vaguely aligned with the US that the Bidens have lost.
They can't get any Asians on sides. The only ones they have are the ones they always had because of their wars – South Korea, Japan, and the Philippines. When the war finally comes, those countries are all just going to be attacked by their neighbors that they are surrounded by. Yes, Japan and the Philippines are strategic as island nations, but the waters around those islands are going to be filled with enemy ships.
It's really happening – the US machine of violence no longer sways nations, and they are taking deals that are economically beneficial instead.