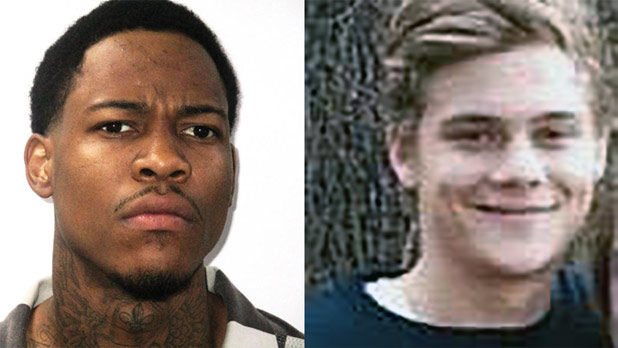 As usual, this appears to have been about drugs.
You just can't trust blacks with such things.
4WWL:
Authorities say a Texas man faces a murder charge after a 24-year-old was shot multiple times on Easter Sunday in Washington Parish.

According to the Washington Parish Sheriff's Office, deputies responded to a rural area in southeast Washington Parish Sunday afternoon after getting calls of gunshots. At the scene, deputies found the body of Brett Ritchie of Bogalusa who had been shot multiple times.

Investigators say witnesses in the area described a car with Texas plates that drove away from the area after shots were fired. A car matching the witness description was later found in the Enon area and deputies detained the driver, 24-year-old Trevion R. Mark.

The sheriff's office says the deputies searched Mark and found illegal drugs, although it wasn't clear what kind. Mark was booked into the Washington Parish Jail on drug possession charges.

"After several search warrants and interviews, detectives were able to put Trevion Mark at the crime scene with the victim," the sheriff's office said. Mark was then arrested on another charge for second-degree murder. He remains in jail on $805,000 bond.