Biden: *silence* … "I'm having trouble reading this"

Painful to watch.pic.twitter.com/NaCmT9XmlF

— Daily Wire (@realDailyWire) November 14, 2022
The mysterious figure known only as "Brandon" has officially announced that his war against Russia will be slowing down in the winter.
This strange information comes as the shadowy individual appeared at the G-20 meeting, where he was told by most people in the world that this war he's waging is causing dumb problems for everyone and should be canceled.
RT:
The ongoing conflict between Russia and Ukraine is expected to "slow down" in the winter time, US President Joe Biden believes. He made the remarks during a press conference after his meeting with Chinese leader Xi Jinping in Indonesia on Monday.

Asked how the capture of the city of Kherson by Kiev's forces after the Russian withdrawal might affect the conflict and whether it would "signal a turning point" in the hostilities, Biden hailed the development as a "significant victory for Ukraine." The president also promised not to engage in any negotiations on Ukraine without Kiev participating in them.

"I've been very clear that we're going to continue to provide the capability for the Ukrainian people to defend themselves.  And we are not going to engage in any negotiation. There's no – nothing about Ukraine without Ukraine," Biden said, adding that any negotiations with Moscow was a "decision for Ukraine to make."

At the same time, Biden said the US expected the conflict to "slow down a bit" in the upcoming winter season due to the "inability to move as easily around the country." The remark echoed recent media reports, citing unnamed Biden administration officials who suggested the hostilities are coming to a "weather-enforced pause."

"But I think it remains to be seen exactly what the outcome will be, except that I'm confident that Russia will not occupy or defend (sic) Ukraine as they intended from the beginning," Biden concluded.
Interestingly, this is the complete opposite of the truth. The Ukraine is a gigantic wet field, so freezing weather – turning the wet field to ice – makes it easier for heavy equipment and even just normal trucks to move across the land. That is to say, the ice gives a speed boost. One can think of it like speed boost pads in the famous video game Sonic the Hedgehog.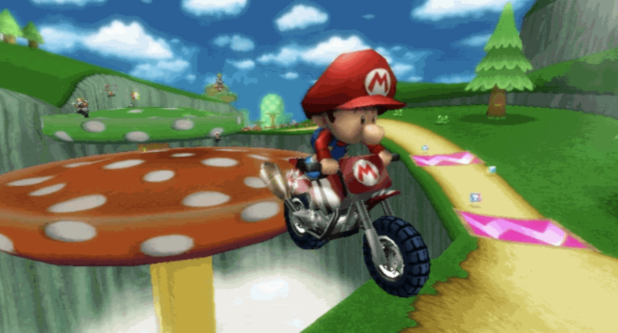 Russia is also deploying a completely new army in the new year, which is not going to make things any easier for the Ukraine, which has lost over 100,000 troops and no longer even has a large military.
Right now, Russia is retreating strategically because they know they can come back in the winter and crush it.
The comments from "Brandon" do not even make sense.