Daily Stormer
October 19, 2019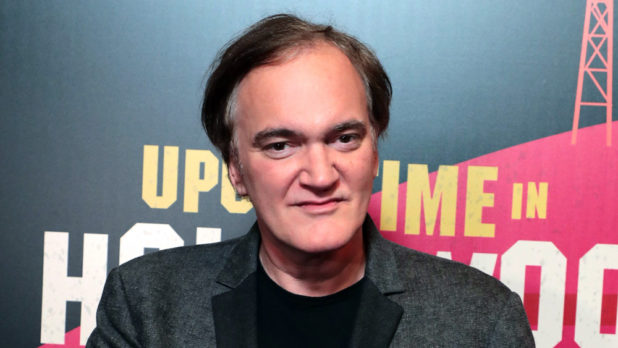 Wow finally China banned a filthy Hollywood movie.
But for a completely stupid reason.
Sources tell The Hollywood Reporter that Bruce Lee's daughter made a direct appeal to China's National Film Administration for changes to her father's controversial portrayal in the film. Now, the movie's China backer Bona Film Group is said to be frantically working with Tarantino on a new cut to salvage the release.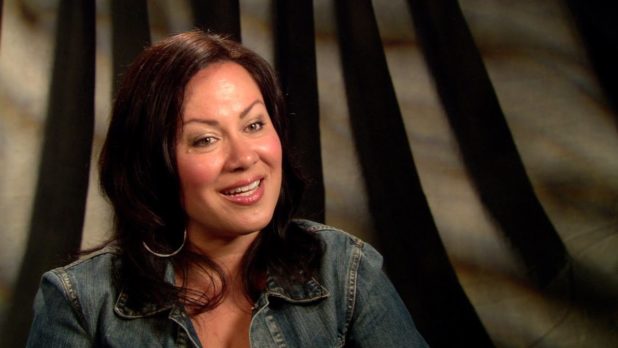 The critically acclaimed movie, starring Leonardo DiCaprio and Brad Pitt, had been approved for release in China on Oct. 25, but regulators have abruptly reversed course.

According to multiple sources close to the situation in Beijing, who asked not to be named because they weren't permitted to speak publicly about the matter, Once Upon a Time in Hollywood's local release has been indefinitely put on hold.

The film would have been Tarantino's first proper release in China, and the country's enormous market was expected to help push the title's worldwide box office total past the $400 million mark (it has earned $366 million to date). The abrupt change-up comes as a blow to both Sony Pictures and the film's Chinese financier, Beijing-based Bona Film Group.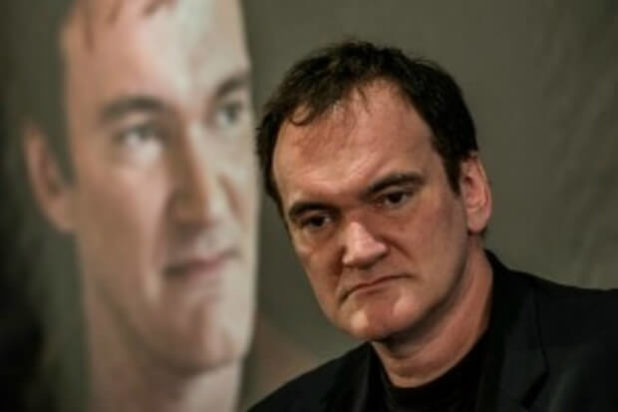 As is typical in China, no official explanation for the cancellation has been offered by Beijing regulators. Bona didn't reply to text messages and emails, and Sony's China office could not immediately be reached.

But the story swirling through the executive ranks of China's film industry Friday was that the decision stemmed from Tarantino's somewhat controversial portrayal of martial arts hero Bruce Lee, the only character of Chinese descent in the movie. Friends and family of the late Lee have blasted the director for the depiction, saying the real-life action star didn't behave as he's portrayed in the film.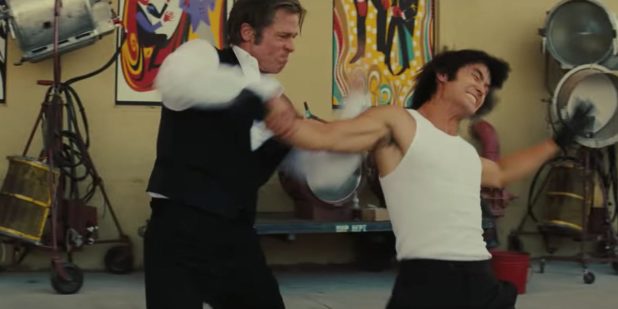 According to sources close to Bona and China's Film Bureau, Bruce Lee's daughter, Shannon Lee, made a direct appeal to China's National Film Administration, asking that it demand changes to her father's portrayal.

Played by Mike Moh, the Lee in Sony's Once Upon a Time in Hollywood is wildly cocky and claims he could have "crippled" Muhammad Ali in a fight (referred to as Cassius Clay). Pitt's character, a stuntman and former war hero named Cliff Booth, laughs in Lee's face over the comment and then the two get into a "friendly" contest of who can knock the other down three times without hitting the face. The scuffle ends before either side wins, but Pitt appears to have an edge near the end, after throwing Lee into the side of a classic car. 
So here's the thing.
Brad Pitt and the character that he plays are way bigger than Bruce Lee, who was like 130 pounds at his peak and 5 feet 8 inches. So, all things being equal, the bigger, more muscular Western guy would dominate in a fight.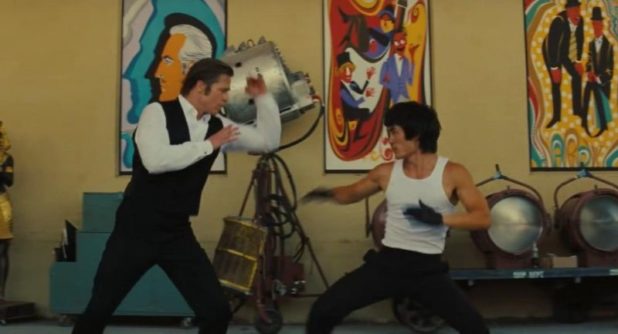 Related: Chuck Norris: I Was a Fighter For Years, Bruce Lee Never Competed or Fought Professionally
This isn't even a political question, more like something out of a drunk conversation between you and your normie buddies: "Hey man, who would win in a fight: Abraham Lincoln or Juni from Spy Kids all grown-up? N-n-no, I'm serious, answer me – quit laughing, asshole!"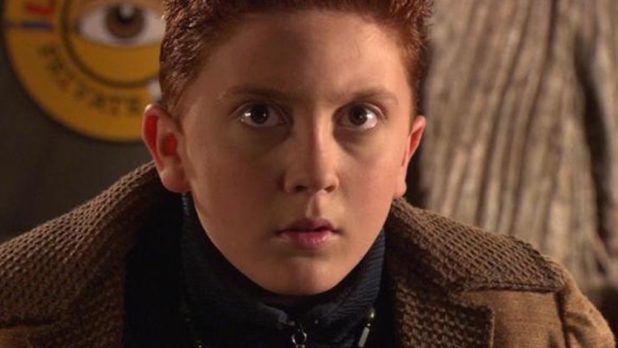 And I dislike Quentin Tarantino as much as the next guy, but my first thought is that this should not be a controversial thing. That being said, I have noticed a sort of mission creep or perhaps more accurately, a "celebrity creep" status that Bruce Lee has enjoyed since his death after which he became some sort of cultural idol and voodoo shaman figure.
Every Asian since Bruce Lee has basically striven to be a Bruce Lee copy.
The Daily Stormer is a Chinese shill website.
But even we must admit: probably, this scene in the Quentin Tarantino movie was not meant to be explicitly anti-Chinese. Or for that matter, even anti-Bruce Lee.
That being said: why is there even a question in China about banning any Quentin Tarantino movie?
This man is degenerate and obscene, and he lowers the morale and the morality of any society in which he is allowed to operate.
We are strong supporters of free speech here on this site, but much of Quentin Tarantino's material borders on the obscene and the pornographic. And it is certainly debatable whether it would even pass the Miller Test in America.
But in a country like China, where they strictly defend moral family values from Jewish perversion, why was there ever even a question about banning this film?
China – and even more so, Russia – need to wake up to the fact that news media propaganda is not the way Jews suck their people in.
That is done through entertainment media.
That is the carrier of the virus of liberalism in the same way that rats were the carriers of the plague.