Andrew Anglin
Daily Stormer
September 4, 2019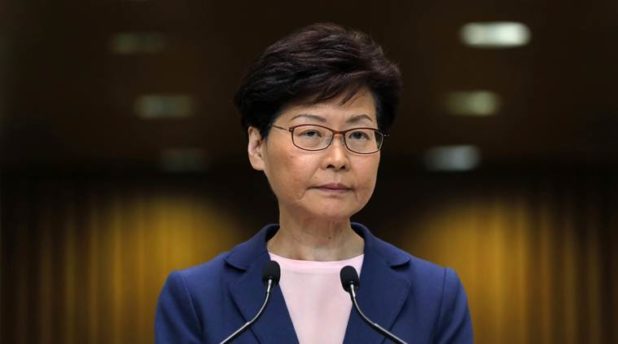 The ostensible reason that CIA-backed terrorists in Hong Kong were rising up to attempt to overthrow the government was an extradition bill that was going to allow people from Hong Kong to be deported to China or Taiwan.
The bill was introduced following a very bad optics situation where a guy murdered his pregnant girlfriend in Taiwan and then fled to Hong Kong, admitted to the murder, and could not be extradited.
The bitch had admitted to having sex with another guy and getting pregnant by him, and showed him the video of the sex act. I guess she deserved it, but in modern civilization, if you kill someone you usually have to face a court over it.
So, after that event, Hong Kong moved to legalize extradition. But the people of Hong Kong – allegedly – wanted to defend their right to commit murders in other countries, and started attacking cops.
During the early days of the riots, the bill was tabled. Now, it's been completely withdrawn.
RT:
Hong Kong's leader Carrie Lam has officially announced she is withdrawing the earlier-suspended extradition bill that sparked massive protests and riots in the city. Some protesters are already saying it's 'too little, too late.'

"The government will formally withdraw the bill in order to fully allay public concerns," Lam said in a televised speech on Wednesday.

The bill, that would have allowed criminal suspects to be brought from Hong Kong, China's self-governing territory, to mainland China for trial, has led to massive protests which spiraled into rioting and violent clashes with police. The protesters occupied several buildings, including the city's parliament, and disrupted operations at Hong Kong airport.
So, will the riots cease now?
lol, of course not.
The homosexual State Department asset Joshua Wong – who recently penned an op-ed in The New York Times, telling the stupid goyim of his struggles against Chinese NAZISM – has already announced that this means nothing to his violent revolutionary movement.
Initial response to Carrie Lam:

1. Too little and too late now — Carrie Lam's response comes after 7 lives sacrificed, more than 1,200 protestors arrested, in which many are mistreated in police station.

— Joshua Wong 黃之鋒 (@joshuawongcf) September 4, 2019
The "7 lives sacrificed" (I actually thought it was six) are all people who committed suicide by jumping off of buildings and said they did it because the cops are mean. Imagine the decadence.
These rioters might be violent terrorists, but they weren't seriously demanding the right to kill their girlfriends in Taiwan. That is an extremely specific situation. "We have a right to murder Taiwanese sluts" was a bizarre rallying cry, but it was just an excuse for a rich and privileged group of Chinese to throw a tantrum.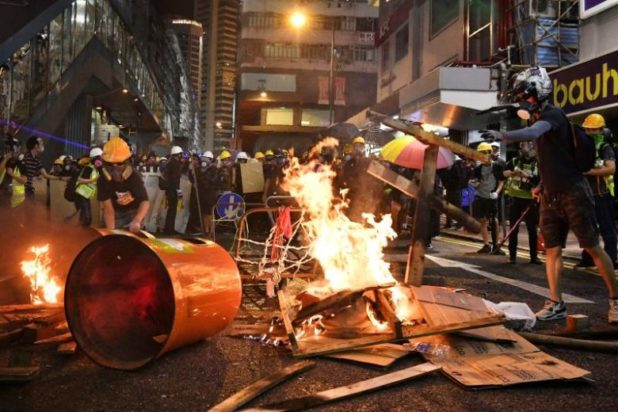 And as I said – the bill had already been tabled, effectively withdrawn.
They are now complaining about the police "abusing" them when they were rioting, throwing bricks and starting fires. Saying they're rioting in defense of their earlier riots. This is a bit like Donald Trump being accused of covering up a crime he didn't commit.
I'm going to say it again and I'm going to keep saying it: Jackie Chan should be made Chief Executive of Hong Kong.
Carrie Lam is just a simple old woman who is not capable of managing this situation. Obviously, she's working with Beijing to figure out her moves, but she's a bad face for all of this.
I feel bad for her, of course. But she needs to be replaced immediately. And Jackie Chan is the very, very obvious choice.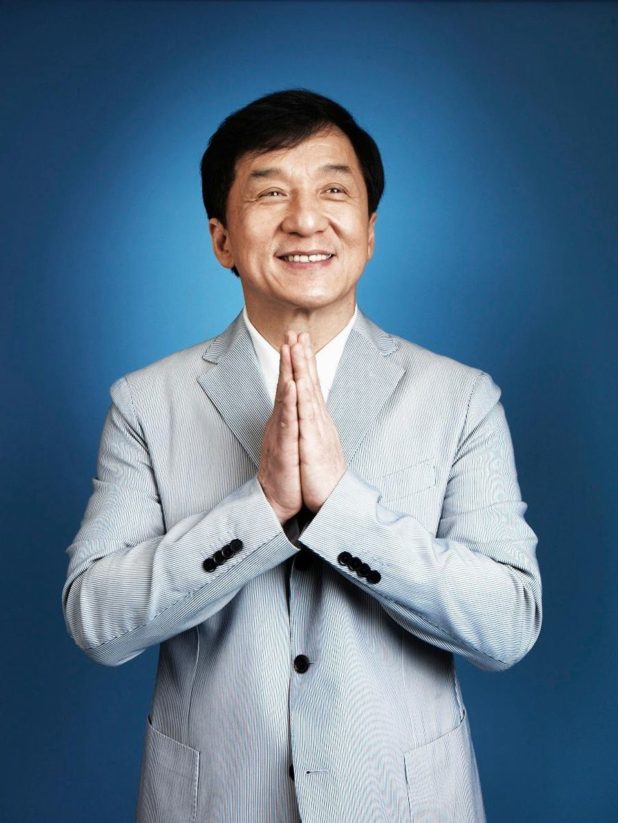 Jackie is a patriot and a hero, and he is well liked by the West.
Right now, this entire situation in Hong Kong is about trying to manage Western public opinion and defend against the onslaught of Jewish media anti-Chinese propaganda.
I don't think Beijing is stupid, and I think they know that officially withdrawing this bill isn't going to do anything. However, it makes it clearer that the terrorists are committing these brutal acts of anti-social violence for no reason other than that they are spoiled Antifa brats. That allows them to start making more serious moves to quell the insurgency.
They need to act quickly, because it is only a matter of time before similar riots break out in other parts of China.