The walls are closing in!
It's freezing in Kiev and someone just bombed the water pipes!
We can't say who it was that dropped all these missiles – the Ukraine might have done it themselves, after all! Just like Russia may well be bombing their own nuclear plant, the Ukraine could be bombing their own cities!
No one can really say!
RT:
Russia has apparently targeted Ukraine's energy infrastructure in a large-scale missile attack on Wednesday, striking multiple targets in the capital Kiev and elsewhere across the country.

Emergency power outages have occurred in all regions as a result of the assault, Ukraine's national power grid operator Ukrenergo has reported.

Kiev Mayor Vitaly Klitschko said that there were explosions in various parts of the city and that water supplies had been cut off. He also mentioned power shortages.
Yikes!
A lot of cities in Ukraine are under missile attack right now. Lviv, Ivano-Frankivsk, Kyiv, Vinnytsia, Mykolaiv, Cherkasy, Kherson are all under attack and more missiles are nderway. Also airdefense reportedly shot down 4 missiles already.

Russia showing its state terrorism pic.twitter.com/PeCNsc7dsJ

— NOËL 🇪🇺 🇺🇦 (@NOELreports) November 23, 2022
The walls are closing in!
According to Kiev's military administration, a projectile hit a residential building, killing at least three people and wounding six others. However, it's not yet clear if was a Russian missile or one fired by Ukrainian air defenses.
‼️BREAKING‼️Disney releases a new blockbuster: "The Air Defense of Ukraine". pic.twitter.com/BqRPZCsrQC

— Fabushka (@fabushka_) November 23, 2022
🇺🇦🤣Ukraine air defense be like pic.twitter.com/bMmxtxzCPg

— J. Malkova🇷🇺♥️ (@CanadianKitty1) November 23, 2022
The whole of Odessa Region has been left without electricity amid the attack, local authorities said. In Ukraine's second-largest city Kharkov, the subway system has been paralyzed due to a power outage, with people being evacuated to the surface, the mayor said.

The South Ukraine Nuclear Power Plant in the southern city of Nikolaev has been forced to shut down all of its reactors, according to media reports. The plant became the largest in Ukraine after Zaporozhye Region, which hosts the Zaporozhye nuclear power plant, joined the Russian state last month as a result of a referendum.

The local authorities have also confirmed the stoppage of reactors at the Khmelnytskyi Nuclear Power Plant in western Ukraine.
Brrrrrrrrr!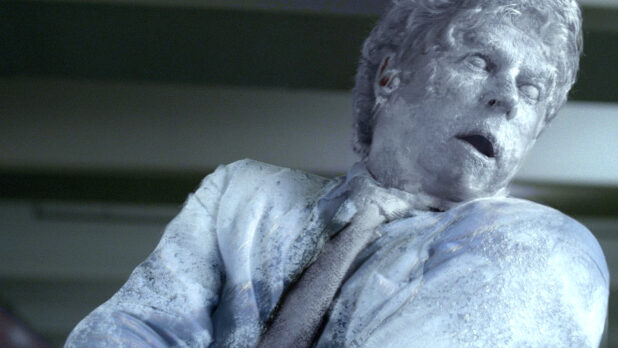 You should have surrendered! PIGS!
Strikes and power outages have also been reported by officials in Lviv, Nikolaev, Khmelnytsky, Sumy and other locations.

…

Russia has stepped up pressure on Ukraine since October 10, when it accused Kiev of using "terrorist tactics" and of targeting Russian infrastructure, including the strategic Crimean Bridge. Since then, missile strikes against Ukrainian energy facilities, including power stations, have led to rolling blackouts across the country. Kiev authorities said that at least 40% of Ukraine's energy infrastructure has been knocked out by the Russian attacks so far. 
RIDE OR DIE MODE STATUS: ENGAGED
During his interview with the BBC at the weekend, Maksim Timchenko, the head of largest private power utility DTEK Holding, said that Ukrainians should consider going abroad during the winter. "If they can find an alternative place to stay for another three or four months, it will be very helpful to the system," Timchenko stated.
Say goodnight, Hohol pigs! That water isn't coming back on! You can't even go out and bathe in the mud like the pigs you are, because the mud is frozen!
And the Russians are going to use that frozen mud to roll in their heavy machines!
We have an army of 700,000 men amassed on your border!
"Nearly 700,000 Russian troops surround Ukraine …" pic.twitter.com/iAMCjnuIb3

— Lord Bebo (@MyLordBebo) November 23, 2022
We're putting out propaganda videos that look like they're from Arrakis!
it's no secret that Russia is getting ready to bring down the hammer on Ukraine this winter⌛️ pic.twitter.com/2zZltjjL3c

— Blackrussian (@Blackrussiantv) November 22, 2022
It's all over!
It is very, very over!
FINISH HIM…!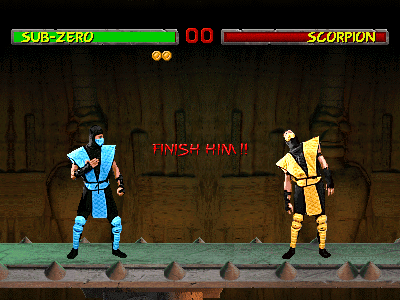 FATALITY

.

Every single faggot and cocksucker who said Russia is losing is going to get their comeuppance right along with the Hohol dogs!

Your weird crisis actor bullshit can't save you now!
Zelensky media shooting an "atrocity scene" in Ukraine. pic.twitter.com/XBJR0lqchE

— John Moran (@RueDaungier) November 22, 2022
Your slut army is of no use!
Russian occupiers continue to flee out from Ukraine while female Ukrainian defenders continue to advance to the fronts to fight with 🇺🇦soldiers ❤️ pic.twitter.com/4fXFyOh0ba

— UKRAINIAN SQUAD🇺🇦 (@ukrainiansquad) November 17, 2022
Next time, stick to beating up old women. You don't want to fight Russia.
In #Kiev no one is supposed to utter a word against dictator Zelensky
This man is willing to bash this old lady's skull if she doesnt shut up pic.twitter.com/KonUvYRTaB

— UkraineNews (@Ukraine66251776) November 22, 2022
It's so over.
This party hasn't even begun.