At first they were like:
NBC News Reporter Brandy Zadrozny Blames Tucker Carlson, Libs of TikTok For Colorado LGBT Nightclub Shooting

I seriously doubt this… pic.twitter.com/q0RWZThT4J

— Leisa 🇺🇸 (@LeisaSNewman) November 22, 2022
Matt Walsh, Chaya Raichik, Tucker Carlson, DeSantis, Pushaw, et al… have finally gotten the massacre they've been agitating for via stochastic terror.

It was inevitable. Too many rage fueled idiots. Too many guns.

It won't be the last. 1/nhttps://t.co/H3nP5To83q

— Brynn Tannehill (@BrynnTannehill) November 20, 2022
OK so a class action lawsuit for everyone in that nightclub against Tucker Carlson? That sounds awesome https://t.co/RRmFajSHID

— SirFox (@DemonBob_Badman) November 22, 2022
Here is Tucker Carlson further inciting violence against queer people the day after a mass shooting targeting an LBTQ nightclub that was celebrating Transgender Day of Awareness.

How much longer until people admit that this man is actively encouraging these attacks? https://t.co/Iyi5vUpgf0

— Elad Nehorai (@EladNehorai) November 22, 2022
MSNBC analyst Frank Figliuzzi calls for @LaurenBoebert, #Tucker Carlson, @FoxNews, and others to face charges in civil court for causing the mass shooting at the Colorado Springs gay nightclub.

He adds teaching "young children" about sex will "put a stop to hate." pic.twitter.com/jsjsIajZsB

— Curtis Houck (@CurtisHouck) November 21, 2022
I believe @TuckerCarlson, @MattWalshBlog, and myself are owed quite a few apologies.https://t.co/em4u0HFeyG

— Libs of TikTok (@libsoftiktok) November 23, 2022
But then all of a sudden, it was just like:
BREAKING: CNN anchor Alisyn Camerota left speechless after reporting live on-air the Colorado shooter is non-binary pic.twitter.com/lRGbybLPHp

— Jack Posobiec 🇺🇸 (@JackPosobiec) November 23, 2022
Whoops!
Whoopsie!
Sorry, goy!
Sorry!
We're sorry, silly goyim!
It was a big mix-up, subhuman cattle!
Even God's Chosen People can make small mistakes, goyim!
Anderson Lee Aldrich, the suspect in the deadly Colorado LGBTQ nightclub massacre, is nonbinary and uses they/them pronouns, their lawyers said in new court filings Tuesday.

Public defenders Joseph Archambault and Michael Bowman filed several motions on Tuesday night that included a footnote about their client's identity.

"Anderson Aldrich is nonbinary," the footnote states, the Denver Post reported. "They use they/them pronouns, and for the purposes of all formal filings, will be addressed as Mx. Aldrich."

The footnote was added along with standard motions that deal with issues like unsealing documents and evidence gathering.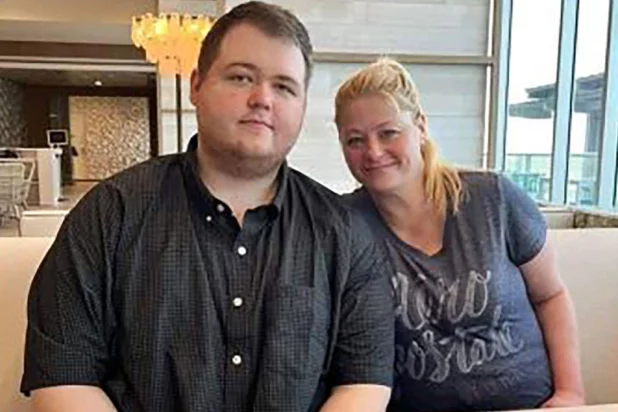 Anderson Lee Aldrich
Aldrich, who arrived at the El Paso County jail on Tuesday after being discharged from a hospital, is scheduled for an advisement hearing at 11:30 a.m. Wednesday at the El Paso County courthouse.

Advisements are held to notify defendants of possible charges and sometimes to address bond requests.

The defendant will appear virtually from the jail, a state court rep told the Colorado Sun.

Aldrich likely faces five murder charges as well as five counts of bias-motivated crime causing bodily injury. It is unclear if federal hate crime charges will be filed separately.
They can't file hate crimes charges because he himself is a tranny! Apparently!
CNN is denying his trans identity!
.@glaad please stay on the lookout for anyone misgendering Mx. Aldrich. Thx.

cc @BrandyZadrozny @sarahkateellis https://t.co/SvZYi6AxlY

— Tom Elliott (@tomselliott) November 23, 2022
They are saying he's faking it!
No, Matt Walsh. We don't have to respect the shooters last minute parting troll shot.

We don't have to respect it any more than we have to any of your ilk's "I identify as an attack helicopter" mocking jokes.

This just proves that he was one of yours and what his motive was. pic.twitter.com/dQvTScUqnA

— Erin Reed (@ErinInTheMorn) November 23, 2022
This should be totally impossible, because the official position of the left is that the only qualification for being a tranny is to say you are a tranny. They have said, point blank, that it is impossible to lie about being a tranny for personal gain. Like, they said that it would be impossible for a man who wants to get laid in prison to say he is a tranny so he gets transferred to the women's prison and is then swimming in captive pussy. For the record, I have told men to fake being trannies and then go into the girls' locker room and start jacking off, and the media has never called me out on this, because their philosophy states that everyone who says they are a tranny is a tranny.
But now CNN is throwing this all away, because their worst nightmare has come true – not only was the shooter not a white supremacist hater, he was himself a tranny.
You can almost feel the disappointment as they typed these words. pic.twitter.com/hQyHDADY3q

— Tom Elliott (@tomselliott) November 23, 2022
They cannot deal with it, so they're going back to believing in biology.
Of course, now the story is going to be dropped, and no one will ever hear about it again. Most people will not ever hear that this guy was a tranny or whatever the hell.
His father is a former MMA star who makes porno.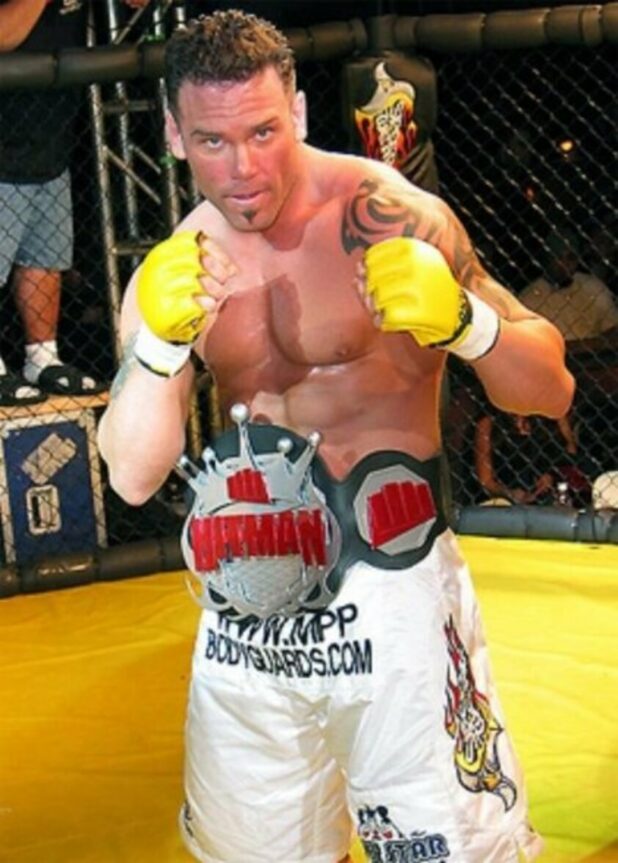 They interviewed the guy, and he was like "so are you saying my son is gay?" and they're like "no, he shot up the gay club" and he's like "oh, good – I thought you were saying he was gay."
The Colorado shooter's dad on finding out his son murdered people: "They started telling me about the incident, a shooting… And then I go on to find out it's a gay bar. I got scared, 'Shit, is he gay?' And he's not gay, so I said, phew… I am a conservative Republican." (@CBS8) pic.twitter.com/7Zw4vpLtjE

— No Lie with Brian Tyler Cohen (@NoLieWithBTC) November 23, 2022
Based.
Anyway – whatever.
We thought it was a Moslem, then we learned it was a white guy and thought he was trying to stop tranny story time, but it was quickly becoming suspicious that the media wasn't reporting on the details of his life.
By the way – he's somehow retarded. Watch his court appearance.
Sorry pos Colorado shooter arraigned in court. Dude can hardly talk. pic.twitter.com/OzuUwwjvz2

— gringoshaman (@therealgringos1) November 24, 2022
Maybe he's on drugs. His dad is. Almost every mass shooter is. But he's full vegetable.
Probably, no one can say this is political.