Andrew Anglin
Daily Stormer
October 12, 2019
Well, uh.
I guess a lot of kids can relate to this.
Sesame Street has introduced the subject matter of addiction, using a bright green puppet named Karli to let young viewers know grown-up problems aren't their fault.

The character was first introduced in April as someone living in foster care and now her story line has expanded to explain why she was placed in a new home.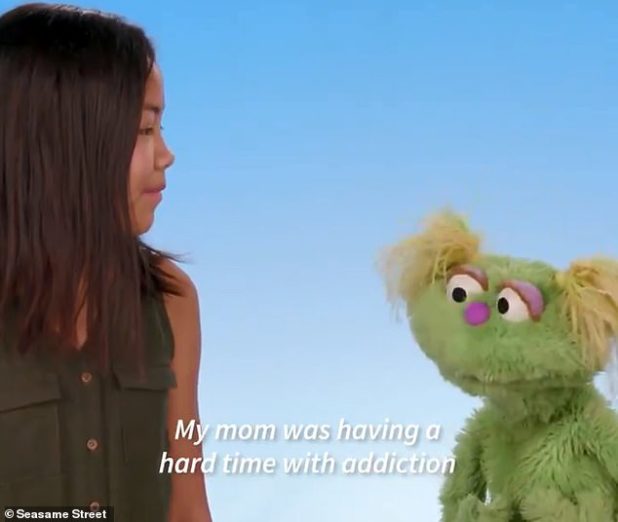 Clips from the show feature the character – whose mother is battling an opioid addiction – with famous Muppet Elmo as well as a young girl named Salia Woodbury, whose parents are in recovery in real life.

'My mom was having a hard time with addiction and it felt like I was the only on going through it,' the fictional character tells Salia. 'But now I've met so many other kids like us.'

I'm so glad we're friends, Salia,' Karli says at the end of their segment.

'Me, too, Karli,' Salia responds.

'Can I have a hug?' Karli asks before they embrace.

According to Sesame Workshop, the non-profit organization behind Sesame Street, the story shares the 'words children need to hear most: You are not alone. You will be taken care of. Addiction is a sickness and, as with any sickness, people need help to get better. And most importantly: It's not your fault.'

The bilingual resources now available at SesameStreetInCommunities.org provides an opportunity for children to build resilience in an age-appropriate way.

Karli may look familiar, as it's the same puppet that portrayed Karina the Ballerina.

Viewers hear the newest character's backstory before she joined foster parents Clem and Dalia. The six-and-a-half-year-old explains that her mom has 'a grown-up problem' and is battling addiction.
I don't know if this is bad or good or what. As I say, this is the experience of a lot of children. Maybe the other children, however, shouldn't have to know about it. I don't know.
What I do know is that Sesame Street has pretty much always been communist Jew propaganda.
It's hard for me to admit, as I'm a big Jim Henson fan.
But all he did was the puppets. The show itself was created by Joan Ganz Cooney, a virulent Jew, who wanted a platform to indoctrinate children.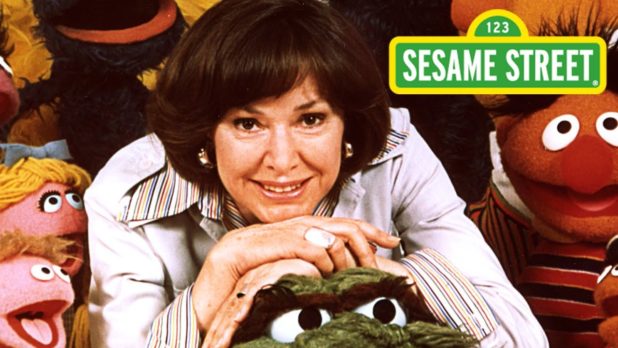 If you want to know what Jim Henson really believed politically, you need to check out The Dark Crystal.
In fact, the new series on Netflix is not bad either.
I think we all know that "everything the Skeksis told us was a lie" feel.
And they made all of these puppets. It's not CGI. I couldn't believe it at first, but it's true – real puppets.
Jim Henson's daughter helped out, and it's based on notes by Henson and Frank Oz.