Pomidor Quixote
Daily Stormer
December 29, 2019
SHIT JUST GOT ACTIVE AT THE MALL pic.twitter.com/VeoSrRuuE2

— GLOCK (@GlockRivers) December 24, 2019
Christmas is that time of the year where the good side of people's spirit inevitably shows.
This is the good side of blacks.
A wild brawl broke out at an upstate New York mall on Christmas Eve, with participants causing mayhem in the beef jerky outlet store, according to a video of the incident.

A video posted to Twitter showed at least ten people throw punches at each other and knock over display items at Albany's Crossgates Mall on Tuesday.

The clip has since gone viral, racking up 2.8 million views as of Thursday afternoon.
We all have to be honest here and admit that it is quite entertaining to watch blacks doing their black stuff as long as it's far away from our families and neighborhoods.
Considering the media is already pushing blacks everywhere, why not have a ghetto reality TV show?
Maybe even some kind of arena battle royale thing, where a hundred blacks are thrown into a scenario where they have to fight each other for Popeyes chicken sandwiches.
We can use drones with cameras to get every angle and follow every story.
It would be a success.
It did not appear that there were any customers in the store at the time of the brawl, and the two employees' efforts to break up the melee proved to be futile.

Towards the end of the video, the brawl moves to the front of the beef jerky store. With all the mayhem going on, a table and all its contents were knocked over in the store.
I'm telling you: this is the future of entertainment.
It's already the present reality of our cities.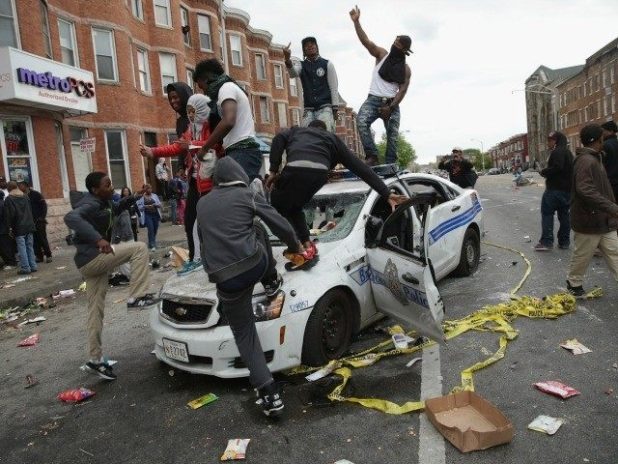 If blacks are going to run amok no matter what, we should make the most out of it and enjoy the show.