Andrew Anglin
Daily Stormer
September 3, 2019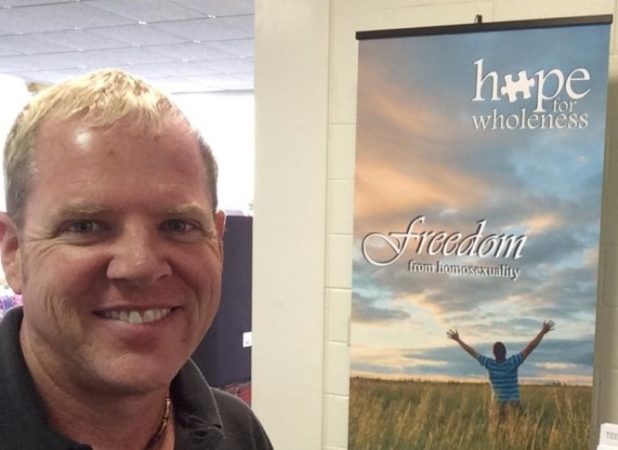 This proves what I've been saying all along: the only cure for homosexuality is a quick drop off a tall building.
The founder of one of the nation's largest conversion therapy programs, who spent decades leading the organization, now says he is gay, apologizing for his role in the practice.

McKrae Game, who founded and led Hope for Wholeness in South Carolina, publicly announced he was gay in early June, more than two years after the organization's board of directors abruptly fired him.

In a Facebook post last week, Game, 51, said he was "wrong," adding: "Please forgive me."

"I certainly regret where I caused harm," he wrote. "Promoting the triadic model that blamed parents and conversion or prayer therapy, that made people believe that their orientation was wrong, bad, sinful, evil and worse that they could change was absolutely harmful.

"It's all in my past, but way TOO MANY continue believing that there is something wrong with themselves and wrong with people that choose to live their lives honestly and open as gay, lesbian, trans, etc.," he added. "Learn to love yourself and others."
I don't know why the left is advertising this as a victory.
No one in the gaming community is going to accept homosexuals because they can't be "cured," people are just going to start calling for bringing back the death penalty for homosexuality – something that was totally normal throughout history going back to pre-Christian times, and which Thomas Jefferson supported.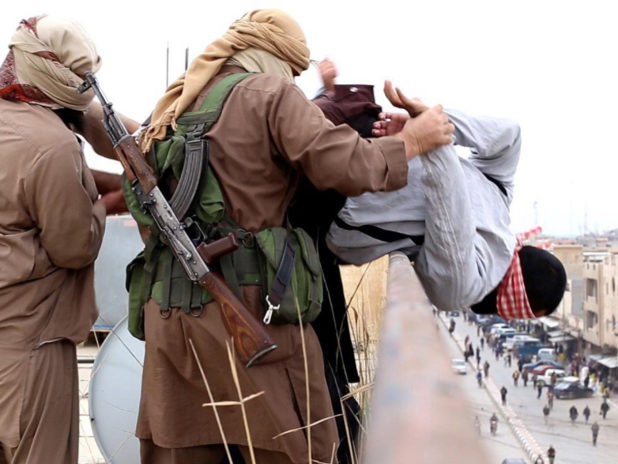 The fact of the matter is that homosexuals are a threat to children and teenage boys. They prey on boys, to convert them into their anal cult by associating early sexual stimulation with men.
It's recently been admitted that there is no "gay gene" and that this is a pathological behavioral problem – not something you're "born with."
The largest study to date on the genetic basis of sexuality has revealed five spots on the human genome that are linked to same-sex sexual behaviour — but none of the markers are reliable enough to predict someone's sexuality.

The findings, which are published on 29 August in Science and based on the genomes of nearly 500,000 people, shore up the results of earlier, smaller studies and confirm the suspicions of many scientists: while sexual preferences have a genetic component, no single gene has a large effect on sexual behaviours.

"There is no 'gay gene'," says lead study author Andrea Ganna, a geneticist at the Broad Institute of MIT and Harvard in Cambridge, Massachusetts.

Ganna and his colleagues also used the analysis to estimate that up to 25% of sexual behaviour can be explained by genetics, with the rest influenced by environmental and cultural factors — a figure similar to the findings of smaller studies.

"This is a solid study," says Melinda Mills, a sociologist at the University of Oxford, UK, who studies the genetic basis of reproductive behaviours.
The fact that it is a behavior DOES NOT mean it's curable with anything other than "rooftop therapy." These people are permanently damaged, because they were themselves molested as children, and we have to break the cycle to get rid of them PERMANENTLY.
Obviously, if you are into ramming your penis into other men's anuses, you're not going to stop being into that. That is terminal mental illness. I have always been opposed to conversion therapy and have always called for the death penalty for homosexuality.
With the tranny phenomenon, we have effectively legalized homosexual molestation of children.
We are reaching a situation of total homosexualism, where every single white male in our society is a faggot and all white women are fucking niggers.
This is an absolute crisis, and the gaming community is 100% behind laws being introduced to bring back the death penalty for analism.
Come on now, try to understand.
Because the night belongs to HETEROSEXUAL lovers – not child-molesting satanic anal sickos!
By the way: with regards to lesbians, they are not actually dangerous, they just hate men because they had terrible fathers. The solution to lesbians as we all know is CORRECTIVE GANG-RAPE.