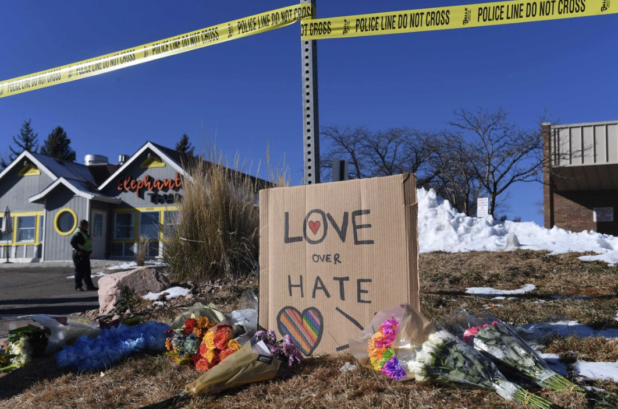 The Colorado Springs "Faggot Eliminator" was a white guy.
People are also calling him "The Sodom Snubber" and "The Colon Cleanser."
Police have identified Anderson Lee Aldrich, 22, as the suspect in an overnight shooting at an LGBTQ nightclub in Colorado Springs that killed five people and wounded 18, police said at a press briefing Sunday.

Law enforcement said the suspect used an AR-15-style rifle in Club Q. Colorado Springs Mayor John Suthers told the New York Times Sunday evening the shooting ended when someone hit the suspect with a handgun they'd grabbed off him and pinned him down.
Well, that doesn't sound like something that would happen in real life.
"Had that individual not intervened this could have been exponentially more tragic," Suthers told AP.

Aldrich, the suspected shooter, was wounded and was in custody, police said.

"We thank the quick reactions of heroic customers that subdued the gunman and ended this hate attack," Club Q posted on Facebook after the attack.

The first police officers arrived on the scene within three minutes of being dispatched and apprehended the suspect two minutes later, police confirmed at a briefing Sunday.

The shooter entered Club Q and "immediately began shooting at people inside," Colorado Springs Police Department Chief Adrian Vasquez said.

Vasquez confirmed that the suspect used a long rifle during the shooting and that law enforcement recovered at least two firearms at the scene.

"While the suspect was inside of the club, at least two heroic people inside the club confronted and fought with the suspect, and were able to stop the suspect from continuing to kill and harm others," Vasquez said.

Colorado Gov. Polis said in a statement Sunday night that he's ordered flags on public buildings statewide to half staff from sunrise Monday until sunset on Nov. 26 to "honor and remember the victims of the horrific shooting at Club Q."
Now that is disgusting.
The flag at half mast used to be reserved for presidents dying and war events.
This demonstrates what a joke our country has become.
A vigil was held for the victims at Colorado Springs' All Saints Church on Sunday evening.

The club was scheduled to host a drag brunch Sunday for the 2022 Transgender Day of Remembrance.
I wonder if they're leaving out any details about that "drag brunch"?
Oh, good – the information is still on the Club Q website!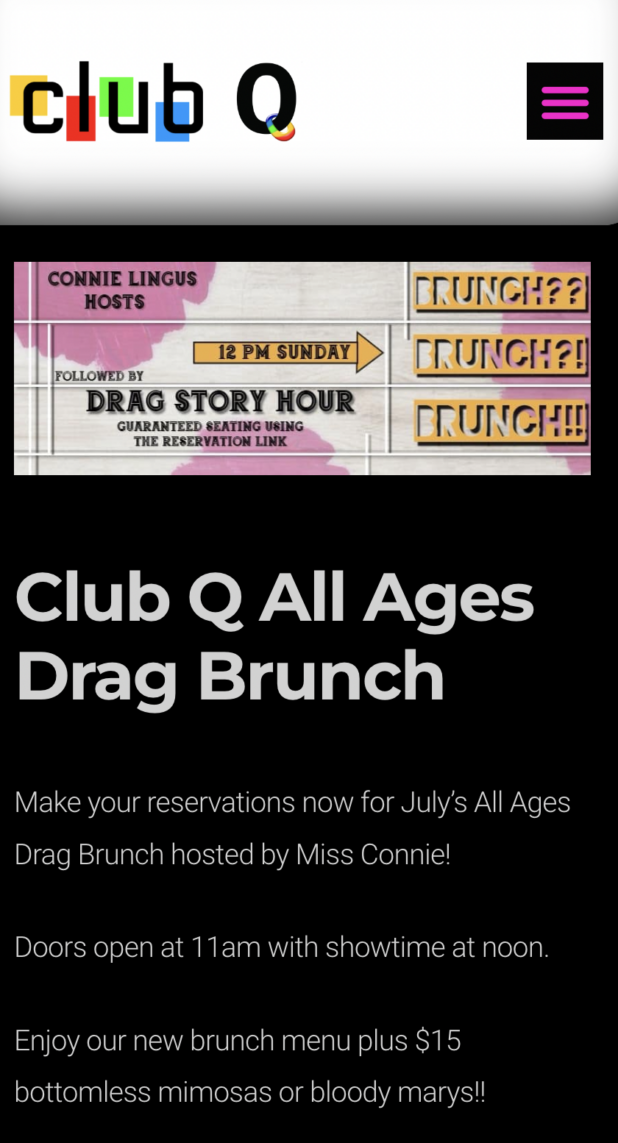 Yes, it turns out that it was an "all ages drag brunch," which means little kids were invited – and it was followed by "drag story hour," which is a homosexual pedophile event for toddlers.
Note that this is a gay bar, where their disco parties are an orgy. Men sodomize each other on the dance floor at these bars; that is well known. It's a very adult scene to say the least, and they are bringing children in to a place designed for gay sex.
It is simply amazing that people pretend to not understand what is going on here.
Needless to say, Anderson Lee Aldrich understood what was going on there.
The Democrats are out there mourning.
#NEW President Joe Biden released a statement on Twitter on the Colorado Springs Club Q mass shooting. pic.twitter.com/iXJ4jbK841

— KRDO NewsChannel 13 (@KRDONC13) November 20, 2022
Tragedy has once again struck the LGBTQ+ community — sadly, on #TransDayOfRemembrance when we mourn trans people killed by bigotry.

The horrific shooting at Club Q is a call to mourn victims, thank heroic responders, and take more actions to disarm hate and end gun violence. -NP

— Nancy Pelosi (@TeamPelosi) November 20, 2022
I've yet to see any Republicans mourning, but they will I'm sure. After the Pulse nightclub shooting, The Gateway Pundit's owner and publisher, Jim Hoft, publicly came out and announced he is a homosexual and is "anally married" to a Filipino boy.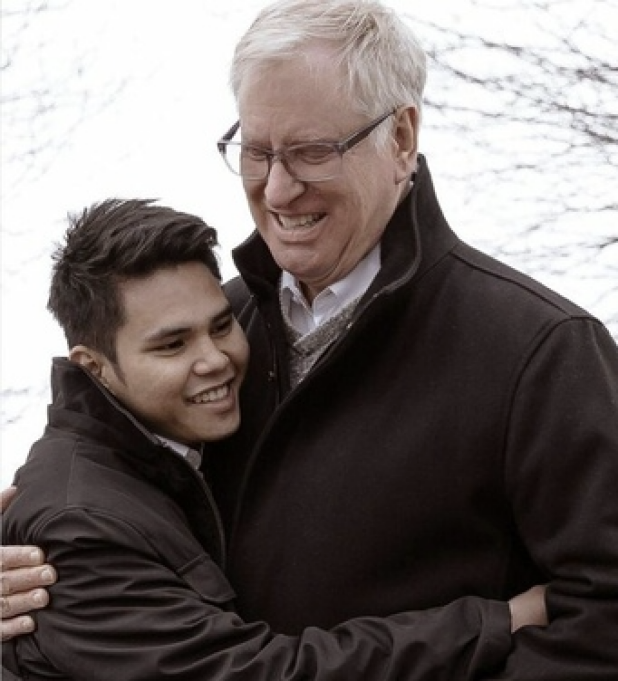 Joe Biden is calling for an "assault weapons" ban as well, of course.
The solutions are this:

1. Secure the border and stop the drugs.

2. Defend our right to keep and bear arms so that people can defend themselves from killers who could care less about laws.

— Rep. Marjorie Taylor Greene🇺🇸 (@RepMTG) November 20, 2022
Thus far, I've not seen anyone state the obvious: these people deserved it for what they did to boys, and they deserved it by the law of God.
I will say it: they deserved it. I will always stand up for boys. No one else will, but I will. Boys are constant victims of women and homosexuals. In the current year, a man's entire life is defined by being abused by women and homosexuals.
Aldrich was just young. This is the only picture of him available right now: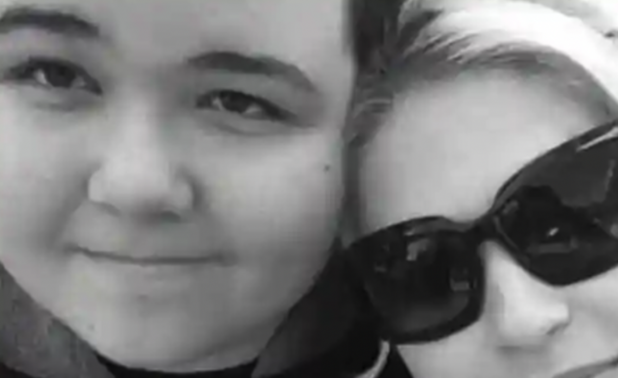 To be clear, I do disavow. It's not something I say just so I don't get arrested for promoting violence. That's what the media will accuse you of – they say you just disavow violence so you don't get in trouble while you secretly support it. I legitimately believe that violence does nothing but bring sympathy to people who do not deserve sympathy, and it serves no strategic purpose otherwise.
That having been said, when you have all these videos on the internet of these trannies dancing in front of children and sometimes touching them at their public events (we all know they are touching kids in private – everyone gets that the entire tranny thing is about sexually molesting children), you're going to have people who just can't take it anymore and fly off the handle. It's actually surprising it doesn't happen more often.
"Club Q" was a tranny bar and they were hosting tranny events. A lot of people really hate this, and it's easy to see how someone would feel justified killing them. In fact, from a Christian perspective, it is impossible to say that it is morally wrong to go in a gay bar and start shooting, given that the Bible is so clear that the punishment for sodomy is death. It is certainly legally wrong, and socially wrong, and like I said, it is strategically wrong because it actually increases tranny power, but from a Christian perspective, the killing itself is morally justified.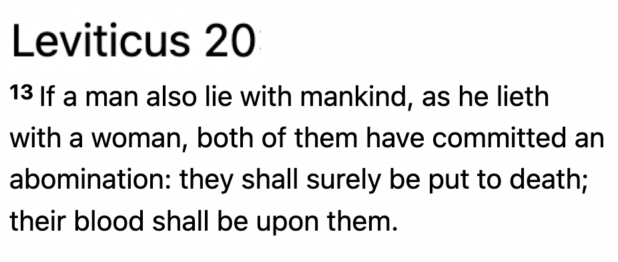 It's much different than the other right-wing killings, which are not justified. There is no justification for killing random black people.
People will suggest that the feds were somehow involved in this shooting, and they may have been. It certainly forwards their objective of pushing this idea of "white supremacist terrorism." The Buffalo shooting of the blacks at the supermarket we now know for a fact was instigated by the feds, who targeted a mentally ill boy and groomed him. That dropped out of the media after it was reported that there was a federal agent on his Discord server who knew about the attack beforehand.
However, it's very possible it is not a fed thing, because people are becoming very seriously outraged by what these trannies are doing to children. Any normal person sees all these videos of the molestation and abuse and gets the same thought about what should be done.
Drag Queen dances for children in front of a sign that say's "It's not gonna lick itself"
in Dallas, Texas.
No this isn't sexual at all🤔 pic.twitter.com/hxgaMdubh1

— Wake Up Waverly (@WaverlyWakeUp) June 5, 2022
This video is from Colorado:
Drag queen brings two small children on stage at the Colorado Gay Rodeo while a man in a thong dances in front of them #copolitics pic.twitter.com/805MDR8dOc

— Campfire Colorado (@CampfireColo) July 6, 2022
We've all seen hundreds of these videos. Everyone knows what seeing this does to a normal man. Ultimately, the organizations doing this know that it will lead to killings, and they want that because the killings lead to more hardcore government promotion of the agenda.
You can be certain that normal protests against homosexual child molesters are going to be restricted going forward, because they will claim that anyone who opposes homosexuals molesting boys is a terrorist.
Alex Stein isn't going to be able to do his thing, and he will probably start getting pressure from the cops.
Prime Time Alex Stein goes berserk on a drag queen who dances in front of children. pic.twitter.com/WpJjIghWXt

— Francesco (@Frances89805199) June 5, 2022
He was just at an event, apparently the day of the shooting. The child molesters had guns.
. 🚨 #T4MAGA2 #A11202 🚨
WatchThis🎥⤵️
"Watch @alexstein99 confront armed leftist protestors at Drag Queen Story-time event for children." pic.twitter.com/Wp1flF9kg9

— WenMaMa2 🤔🧐🕵️‍♀️ (@WenMaMa2) November 20, 2022
The shooting is a window into the future. Every time one of these events happens, it makes it more likely that more events will happen. Political violence is going to spin out of control. This was determined by the censorship. If I was allowed access to the normal channels of communication, I could make my case as to why people should not go into bars and slaughter child molesters, and most people would agree with it. However, I am totally silenced, and everyone feels helpless. Given that there are so many young men with nothing to lose, there is no way to prevent this from spiraling, The government will respond with more extreme oppression of people who disagree with these policies, and that oppression will lead to more violence.
It's unfortunate, but the path is laid out for complete authoritarian control over every aspect of people's lives. The government wants this. They clap when someone gets pushed over the edge and goes out shooting.