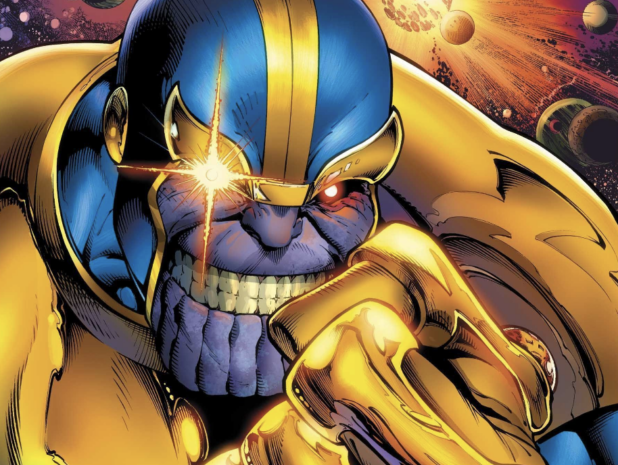 A top State Department Twitter account has claimed that Russians are planning to dress up like Ukrainians and invade Russian Transnistria to make Ukrainians look bad.
The account, @AnonOpsSE, which has nearly half a million followers, was responding to Russian claims that the Ukraine is planning to invade neighboring Moldova.
BREAKING: Russia's defense ministry says that "in the near future" #Ukraine plans to stage an "armed provocation" against Transnistria, Moldova.

Meaning #Russia is planning to attack and invade #Moldova and blame Ukraine

Really need a new playbook there #FckPutin pic.twitter.com/M8MjhVZi8r

— Anonymous Operations (@AnonOpsSE) February 23, 2023
There is an area in Moldova, bordering the Ukraine, called Transnistria, which is controlled by Russians. The Kiev Junta has been making various allegations and threats against them for a year now, and it is probably logical if the Ukrainians thought the US was going to pull their funding, they would seek to escalate the war by spreading it into another country.
Basically, the situation on Twitter is that every atrocity the Ukraine commits is unthinkingly blamed on Russia, often without any rational explanation beyond "they are trying to make the Ukrainians look bad."
However, claiming that Russia would move across hundreds of miles of Kiev-controlled territory, while disguised as Ukrainian soldiers, and then invade a Russian territory in Moldova sounds so totally insane that even I was shocked to read it, especially from such a large account.
It's actually frightening that there are people in society that are so low information and so low IQ that they think this makes sense.
The false flag theories that the rainbow/Ukraine people promote would make Alex Jones blush.

How do you false flag an invasion? From territory totally controlled by Kiev/Poland/NATO?

Dress up an army as Ukrainian and sneak them hundreds of miles across enemy lines to… invade? https://t.co/4xKRFTP6A5

— Andrew Anglin (@WorldWarWang) February 24, 2023
Remember that these people have spent months claiming that Russia was shelling its own nuclear power plant.

Like every morning, the workers of the power plant walk by Russian soldiers with a "good morning" before they go to work to get shelled by their own guys.

— Andrew Anglin (@WorldWarWang) February 24, 2023
The media didn't question that, of course.

Basically, anything the Ukraine does, they can blame on Russia and Western media will just nod along.

But invading Transnistria? It sure would be something if NYT said the Ukraine soldiers invading were Russians wearing false flags.

— Andrew Anglin (@WorldWarWang) February 24, 2023
All that having been said, I would assume that if/when the Ukraine does invade Moldova, these same Twitter accounts will not start calling the Ukrainian soldiers in the invasion videos crisis actors, but will simply say it is good that they invaded Moldova.
In another "how is this even real?" moment this week, NATO finally made their insinuation that the Ukraine war is like a Marvel comics movie explicit by tweeting that Vladimir Putin is Thanos.
Also, Zelensky is like Luke Skywalker, because Russia is like the Death Star, according to the official NATO Twitter account.
I wonder how many people see NATO claiming Putin is Thanos and start to question reality?

Personally, I've watched so much for so long, I feel immune to bedazzlement.

But looking at that blue check and realizing this is the official NATO account, I felt a real tinge of dazzle. https://t.co/uNdSbwWgOQ

— Andrew Anglin (@WorldWarWang) February 24, 2023
All of the language about "this is who we are" and "that's just what we do" and "because it's the right thing" is taken from the MCU films.

In March of last year, shortly after the invasion, someone wrote Zelensky a script with lines from Iron Man 3. pic.twitter.com/Uq5J2VcyHN

— Andrew Anglin (@WorldWarWang) February 24, 2023
It's scary that anyone would be prey to "this is just like Avengers!" war propaganda, but it is actually awe-inspiring when you consider that this kiddie gibberish has completely replaced the need for the government to justify this war as in the interest of Westerners.

— Andrew Anglin (@WorldWarWang) February 24, 2023
When you understand that this is the headspace of the average Ukraine war supporter, it becomes easier to understand how that fat Jew Victoria Nuland can go out there and claim that the Russians are a threat to your small children.
#1 NEW: Victoria Nuland, a key architect of the Iraq War, responds to Elon Musk's tweet stating she is pushing for more war in Ukraine.

"If we don't support the victim in this aggression, then this aggression will be replicated all over the planet."https://t.co/O06bTvQf8i pic.twitter.com/EeIRFOHOlC

— kanekoa.substack.com (@KanekoaTheGreat) February 24, 2023
The peasants who are cheering for this war are so stupid, their minds are impenetrable. There is no use even discussing the issue with them.
Our society is rotten to the core. Everything is evil, but everything is also so, so very stupid.