Andrew Anglin
Daily Stormer
September 26, 2019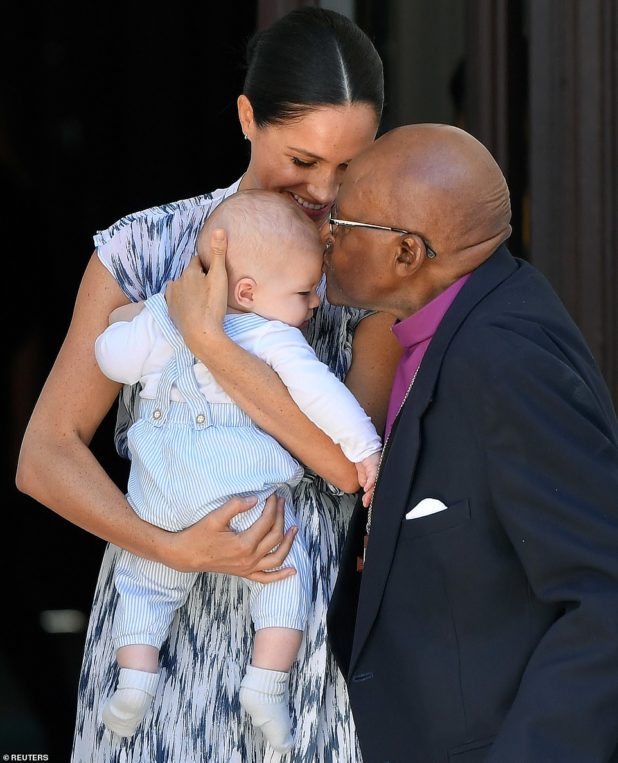 For those who may not know or give a heck, Bishop Desmond Tutu, a South African terrorist leader, is literally the British commonwealth version of Al Sharpton in that he is a virulent lying negroid race hustler.
Having this disgusting quadroon prince make his royal debut with this jerk is perfectly fitting.
Baby Archie today made his first appearance on the royal tour when he met one of the heroes of the anti-apartheid movement, Archbishop Desmond Tutu.

The four-month-old posed with the man they call 'The Arch' with his proud mother and father, the Duke and Duchess of Sussex.
Oh. Don't tell me.
The Arch meets Archie.
Goddamn it all to hell. 
The Sussexes this morning released adorable footage of them carrying their four-month-old, with the caption, 'Arch meets Archie!'.

Video posted to their Instagram account shows the couple beaming as Meghan holds little Archie – who giggles at his mother – as they are greeted by Archbishop Tutu and his daughter, Thandeka Tutu-Gxashe.

Prince Harry, 35, put a loving arm around his wife as they stroll along with Archie who stole the show, dressed for the occasion in baby blue striped dungarees and matching booties.

Meghan, 38, joked with the Archbishop's daughter Thandeka Tutu Gxashe that the little royal would have to get used the cameras in his life, while Ms Tutu Gxashe joked little Archie was 'going to be a ladies' man'.

The veteran Nobel Peace Prize-winning anti-apartheid campaigner – who effectively became the leader of the liberation struggle during Nelson Mandela's long imprisonment – said he was 'thrilled by the 'rare privilege and honour' to meet the royals.
What the article doesn't mention is that Nelson Mandela was a terrorist in prison for bombings and necklacings, and that The Arch is a dirty nigger and he goes grimy.
However, the included pictures make that clear.
What we really need to ask though is: what the heck is wrong with this quadroon mutant?
The question on everyone's mind is: does that sickening looking infant have Down syndrome, some severe form of autism, or is this just what kind of sick face a baby can turn out with when you go full mad scientist and start mixing gingers with mulattoes?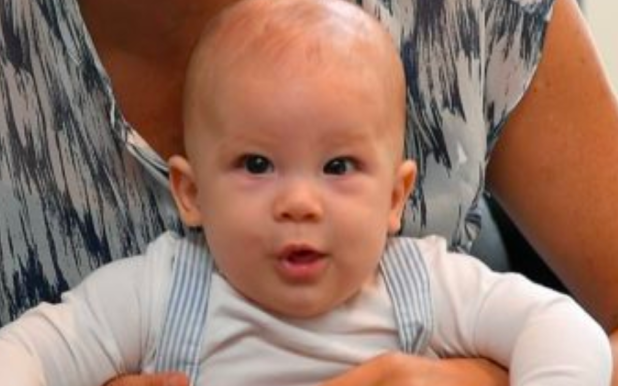 I don't know, and I don't really even want to know.
What I want is for these people leave the British royal family, and to leave Britain, for their true homeland.