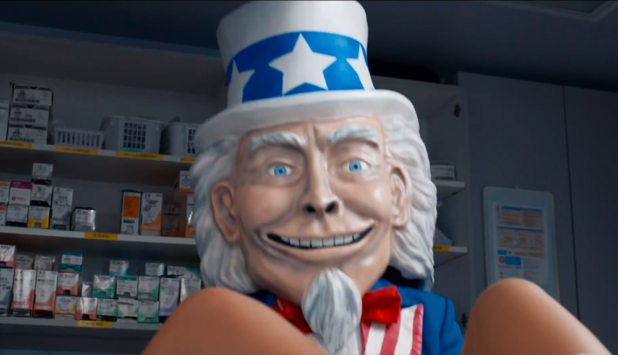 Americans are constantly getting arrested for drug dealing all over the world. The American boomer mindset runs deep, and Americans are trained to always be looking for some scam.
Many places in the world do not have a serious drug industry, and Americans go to these countries and think "well, this will be easy."
RT:
A Moscow court has placed a US army veteran in custody on suspicion of drug dealing. Travis Leake has been living in Russia for several years, working as a musician, local media has reported.

On Saturday, TASS news agency quoted the press office of Moscow's Khamovniki Court, confirming that the American would be kept in pre-trial detention until August 6.

Officials also revealed that Leake's acquaintance, Valeria Grobanyuk, was arrested earlier in connection with the case.

According to Russia's REN TV channel, police searched Leake's apartment earlier this week, and recovered a suspicious-looking substance, scales, as well as ziploc bags.

If found guilty, the US veteran could face up to 12 years in jail.

On his account on Russia's VK social media platform, Leake describes himself as a singer in a Russian band named 'Lovi Noch' (Catch the Night).

The court press office revealed that the man previously served in an airborne unit of the US army.

REN TV alleged that Leake took part in Washington's military campaign in Iraq.
I have no idea how stupid you have to be to be an American in Russia in the current year – and former military! – and engaging in criminal activity. Obviously, you're going to be spied on.