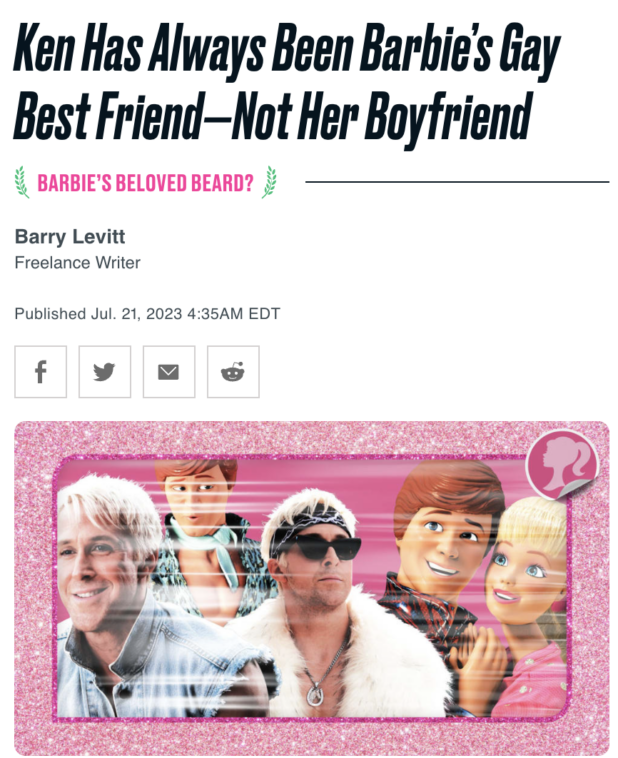 The Barbie movie looked really cute from the advertising.
As it turns out, the film is about pushing the faggot agenda on children.
Ryan Gosling is a faggot in the film, and Barbie is a sick lesbian, and there is a tranny.
Why should Russians allow this to be pushed on their kids?
RT:
A member of the Russian State Duma, Maria Butina, has called for the removal of Barbie dolls from the Russian market, arguing that their manufacturer Mattel was promoting an "LGBT agenda" instead of family values.

She added that the recently released Barbie movie serves as "an advertisement for the [US] Democratic Party and its program."

"What do we see? Gays, trans people, and women who took over the world. There is nothing about the union between a man and a woman, nothing about love," Butina, a member of the lower house of Russia's parliament who was convicted by the US of being a foreign agent and imprisoned for 18 months, a claim she denies, told Duma TV on Saturday. She argued that Russia should promote domestic doll brands that better fit society's values.

Russia originally banned "LGBTQ propaganda" aimed at minors in 2013. The restrictions were tightened further last December, when the promotion of "non-traditional sexual relations" and transgenderism were outlawed entirely.
I think that cunt in the film is really overrated and Gosling is not a classic Ken type figure.
But the aesthetics of the film definitely looked cool.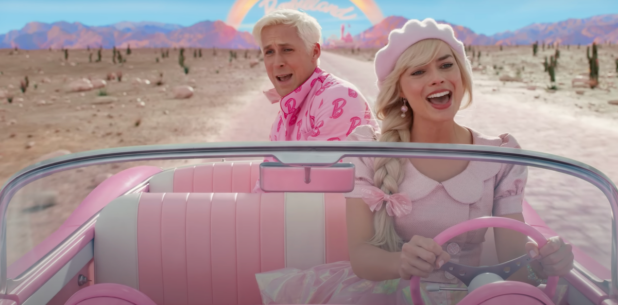 It's such a shame that nothing can just be wholesome and fun like that image implies.
I am, however, not surprised that it is an anal mess, spewing poop everywhere.
Everything in America is about spewing poop on everyone.
Americans are too fat themselves to understand just how much poop get spewed in so-called "gay sex" (it's not sex, actually).
Americans need to watch this documentary:
That is not about a segment of gays.
That is the homosexual lifestyle.
This idea of Will & Grace cutsie gays who "love each other" that freaks like Tucker Carlson promote is an utter lie. Homosexuality is about being sodomized by hundreds of men per night. It is about fisting and double fisting. These men LOVE prolapsed anuses.
You shouldn't have to know this but you have to know this because these kikes are telling you it's cute and Tucker Carlson is telling you that an arm being rammed up to the elbow into another man's anus is "love."
He's also telling you that the effeminate, egg-headed pornographer and woman-obsessed sissy-boy Andrew Tate is an icon of masculinity and "the most censored man in the world."
The most censored man!
Remember: Tucker helped censor Nick Fuentes, who is actually masculine (although perhaps a bit too aggressive) and doesn't go around talking about how masculinity is defined by pussy and race cars (which is literally the opposite of masculinity).
Tucker loves Andrew Tate because he behaves like a homosexual, and Tucker believes that homosexuality is the model state of man.
Maria Butina should be pushing for Tucker Carlson and his anal/Tatist agenda to be banned from Russia as well!