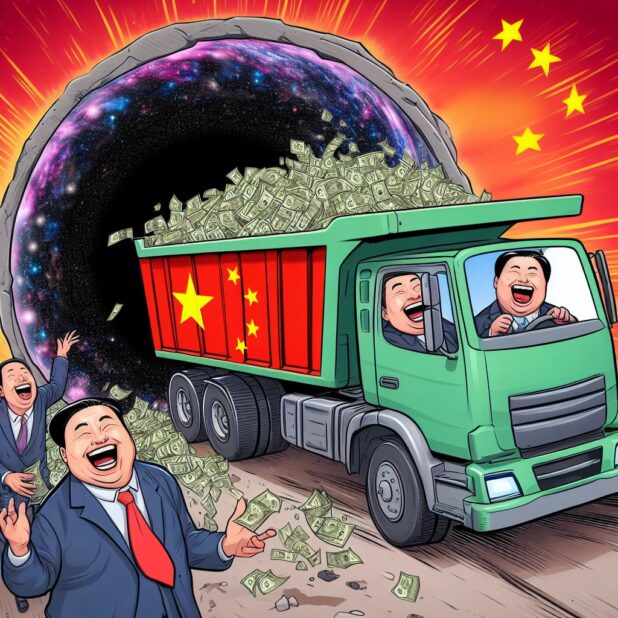 DUMP, DUMP, DUMP!
RT:
Demand for US outstanding government debt from overseas buyers has significantly reduced with share of Treasury bonds hold by foreign private investors and central banks dropping to around 30% from some 43% ten years ago, the Wall Street Journal reported this week, citing data from the Securities Industry and Financial Markets Association.

At the same time, supply has become more and more inexhaustible, the outlet notes, citing a net $2 trillion in new debt issued by the US Treasury this year. This amount marked an all-time high, excluding the pandemic-related borrowing spree scored back in 2020.

"US issuance is way up, and foreign demand hasn't gone up," Brad Setser, senior fellow at the Council on Foreign Relations, told the journal. "And in some key categories–notably Japan and China–they don't seem likely to be net buyers, going forward."
Who are you going to sell to, faggot?
Niggers?
Demand for the US obligations from foreign investors and central banks, voracious buyers of US debt in the 2000s and early 2010s, is expected to be "more limited," according to the Treasury Borrowing Advisory Committee, a group of Wall Street executives that advise the US Treasury.
The dump is coming.
It must be coming.
China is selling, but they are not yet dumping, because they're still preparing for the dump, which is going to shock their own economy.
But the dump is surely coming.
Just like a constipated man must at some point dump, so must the world eventually dump US treasuries.
That is when the awesome action will truly begin.