Watters: Did you have too much to drink?

Boebert: Not at all. I was very excited about the musical

Watters: You were so enthralled you got carried away?

Boebert: It's been 20 years since I was in the dating scene and back then, there were not infrared cameras pic.twitter.com/gBEPfIc7gN

— Acyn (@Acyn) September 23, 2023

Previously: Boebert Issues Second Apology for Drunken Beetlejuice Groping Incident
Seriously: how is this bitch supposed to know she's not supposed to stroke a guy's dick in a theater?
She's been out of the game. She don't know the rules of the day.
She thought a bit of dick stroking, a bit of titty squeezing, that ain't no big thing.
Now people all like "oh, why you been doing it like that?"
She ain't even know. Lay up off a bitch.
Rep. Lauren Boebert (R-Colo.) on Friday denied that alcohol had anything to do with her behavior during a production of "Beetlejuice" last week that saw her and her date escorted out of a Denver theater.

"What happened? You just had a little too much to drink?" Fox News host Jesse Watters bluntly asked Boebert, 36, during an interview on "Jesse Watters Primetime" about the incident.

"No, Jesse. Not at all," the lawmaker responded. "I was very excited about the actual musical. Huge fan of Beetlejuice. Anyone should go and see the musical if it's in your area, and please let me know how it ends because I've yet to see the end."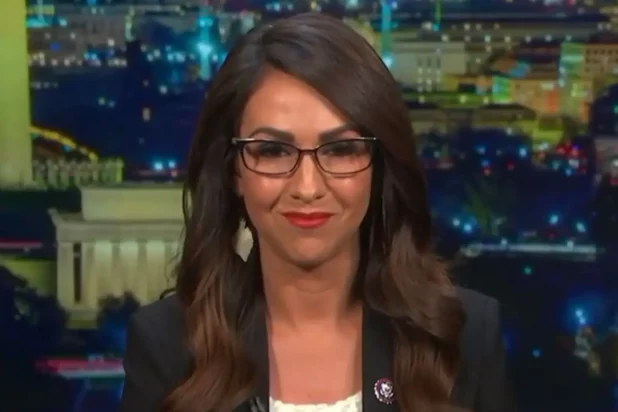 Boebert acknowledged that she got "a little bit" carried away during the play and noted that "it's been 20 years since I was in the dating scene, and back then there were not infrared cameras watching my every move."

Security footage from Denver's Buell Theatre captured the recently divorced congresswoman vaping, obstructing the view of others and seemingly groping and being groped by her date – Aspen bar owner Quinn Gallagher, 46 – before being kicked out of the Sept. 10. show.
At least this bitch keeps it 100.
All these other sluts try to act like they ain't sluts.
She's like "well, I'm a complete slut, so, yeah, I mean – what do you want from me? I did a bunch of slut ads to get elected, and that's what people voted for, so I'm just keeping it real."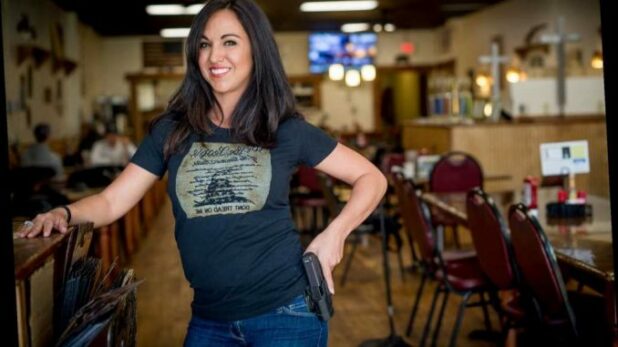 Honestly, this whole thing is just a bunch of pearl-clutching nonsense.
No one actually cares if this bitch is doing this. In fact, it's funny.
It draws attention to how goofy and decadent this country is (that is a situation Lauren Boebert did not create, by the way – she's just a part of it, as we all are).