Andrew Anglin
Daily Stormer
September 22, 2019
I just…
I don't know how I feel about this.
CNBC:
When Fiat and Chrysler merged to create Fiat Chrysler, it looked as though the company would use Fiat's small-car know-how to create a leaner, more efficient lineup better suited for the post-recession era.

But that's not exactly how it went. It turns out that, when gas stays cheap, Americans trend toward bigger and bigger vehicles. The Fiat brand has struggled, recently canceling its iconic 500 hatchback, while Chrysler's legacy Ram and Jeep truck lines become even more important profit centers for the company.

So with trucks selling at unbelievable rates and the Jeep Wrangler enjoying a sales boom, it's not shocking to see the return of the Jeep pickup truck. Dubbed the Gladiator, Jeep's Wrangler pickup is extremely cool, smartly designed and incredibly capable. It feels more modern and well-executed than anything else in the segment, but the best midsize truck is also the most expensive one.
I don't think it is cool…
It is silly looking and I believe very gay.
This vehicle is $50,000 – more than half way to a Tesla, which gives you a free lifetime discount on maggot burgers when you buy one.
You're not going to get any maggot burgers with a Jeep pick-up truck.
No, my friend – you'll be causing global warming with this ugly $50,000 piece of shit.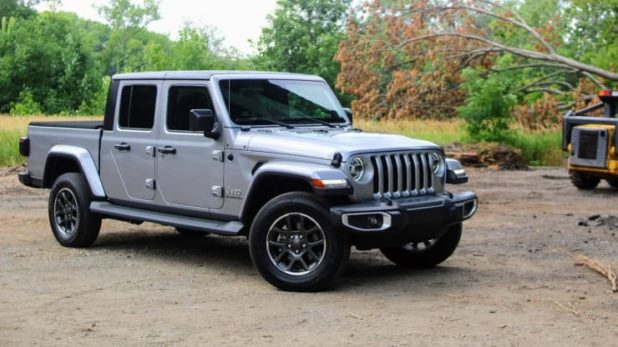 I hope I do not see one in real life.