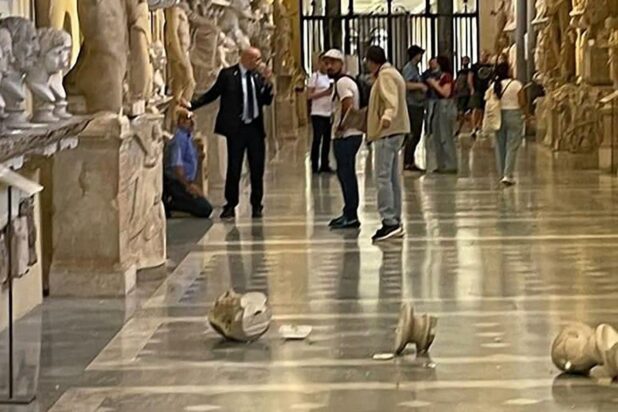 Oh well now, this is just typical.
Americans are so fat and stupid.
How tiresome.
An American tourist has been arrested for smashing up two ancient Roman sculptures after being told he couldn't see Pope Francis at the Vatican.

The man, who hasn't been named but is in his 50s, went on a rampage when he was visiting the Vatican Museums around noon Wednesday.

After being informed he couldn't meet the pope, the man allegedly hurled himself into one of the ancient busts in the museums' Chiaramonti hall — knocking the sculpture off its pedestal, local newspaper Il Messaggero reported.

As he tried to flee from museum security, the American knocked another bust to the floor.

Staff managed to restrain the man until Vatican police arrived minutes later to arrest him.

Photos posted on social media by shocked onlookers showed the two broken busts lying on the marble floor.

"The busts were affixed to shelves with a nail but if you pull them down with force, they will come off," Matteo Alessandrini, a spokesman for the Vatican Museums, told CNN.

The two busts were damaged but not severely, he added.

"One lost part of a nose and an ear, the head of the other came off the pedestal," Alessandrini said.

The shattered pieces have already been taken to the restoration lab in the museums for repair.

The Chiaramonte hall is home to about 100 ancient Roman busts and statues.
Frankly, this guy should just be executed under Vatican law. The Vatican is its own country, and it could just execute this guy.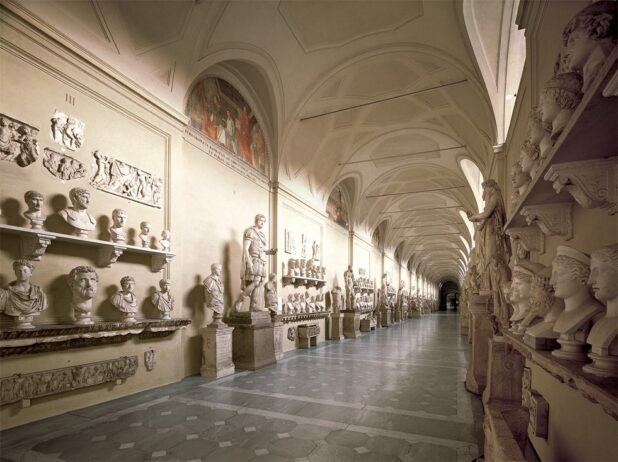 But they won't. They won't because the Vatican under Pope Anus is as bad as America under Brandon.
Well, it's probably not that bad.
Australia is even worse:
I had my boyfriend move in with me, my husband and kids https://t.co/ZpH7ckmsPC pic.twitter.com/WMBd53Or9S

— New York Post (@nypost) September 30, 2022
The Vatican isn't as bad as a 2/10 negress getting two men to live with her and be her slaves because that's their singular path to pussy.
Sometimes I just want to off myself.