The following social media companies could face jail time or a fine of 10% revenue if they don't remove all promotion and affiliate links for The Real World:@TeamYouTube @TikTokSupport @instagram @rumblevideo @Reddit

Please share and warn these companies! pic.twitter.com/RBe9uXV9p8

— Gadget – agent of The Matrix (@Gadget44027447) September 21, 2023
— Gadget – agent of The Matrix (@Gadget44027447) September 21, 2023
This six year old boy is being used to lure older children into the possible pyramid scheme pic.twitter.com/LmKUboZ4Br

— Gadget – agent of The Matrix (@Gadget44027447) September 21, 2023
A common theme is encouraging boys to quit their education to join The Real World and "break free from The Matrix" pic.twitter.com/YDCaObpRUZ

— Gadget – agent of The Matrix (@Gadget44027447) September 21, 2023
Some more "wins" pic.twitter.com/Az7mowjmyF

— Gadget – agent of The Matrix (@Gadget44027447) September 21, 2023
"School age boys 12 – 18".

This program is exactly the sort of thing your online safety bill was created for. Urgent action is required!! pic.twitter.com/60VrylzikL

— Gadget – agent of The Matrix (@Gadget44027447) September 21, 2023
To be fair, Andrew Tate is a bad role model. He shouldn't be censored, because no one should be censored. And obviously I agree with a lot of what he says (though the parts I agree with are all very basic).
He's a better role model than anyone else who's not already totally banned, I guess. At least he says women are retarded and men should have money. But he says that in the worst way, and his political stuff is very basic.
Dude is just super basic.
He's telling guys to get rich and drive Bugattis so they can get laid. His entire schtick is that the purpose of being a man is to impress women.
And how does he advise you to get rich? By running camwhore and crypto scams.
He was a professional athlete who started a brutal camwhore business, then got into crypto scammery. I don't really think this is a path that most people watching him could follow, even if they thought it was a good idea. And the purpose of the whole thing is to… get access to that disgusting, stinky, gooey hole that women have between their fatty ham legs.
It's stupid. The whole thing is stupid. Just as a social phenomenon, Andrew Tate is very ridiculous, and it shows just how broken the society is that this is what young men turn to.
Look at this:
A real man is ultra rich and provides his woman with the most expensive things money can buy.

— Andrew Tate (@Cobratate) July 22, 2023
It's materialism.
I'm the number one guy saying "men should have money." I think it should basically be the center of your life. If we looked at it like life is a video game, getting money would be "core gameplay." But materialism is feminine. And this guy is in no position to talk about money, since he made it in the scummiest ways imaginable.
Now, check this:
My girl loves to watch the money come through.

— Andrew Tate (@Cobratate) June 11, 2023
"Mommy thinks I'm a good little boy." Literally.
Breh.
You want the money for power. You don't want it for bobbles, and you definitely don't want it for women's approval. Those are the two worst reasons to want money (though the latter is significantly worse than the former) coming from the guy who got money in the worst ways.
He would be cooler if he was a bank robber and a literal rapist. Even if you didn't endorse bank robbery and literal rape, you'd at least have to be like "yeah, dude's hardcore and he's ride or die and very classy."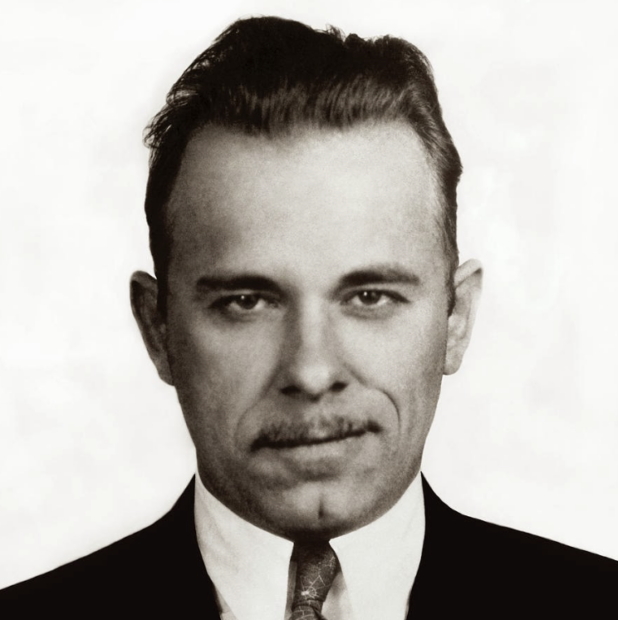 He could be like "nigga, u mad?" and I'd be like "yeah, them niggas mad."
But no. He made money from pornography and then did lovey-dovey with gutter sluts. And honestly, if someone does that, then okay. But he did it, then went out and told other people to do it, like "yeah, this is really a good way to live your life, guys."
I have to also say: censorship is a big part of this. People saw what happened to me, and this no doubt killed in the cradle a bunch of men who would have otherwise devoted their lives to being "life coach" type role models for young men (internet dads). So because of censorship and the government/media life-ruining people who say anything politically incorrect, instead of healthy role models demonstrating masculinity, you get a guy who doesn't really have anything to lose.
Apple has withdrawn an app created by Andrew Tate after accusations that it encouraged misogyny and could be an illegal pyramid scheme.

Tate created the app, Real World Portal, after the closure of his "Hustler's University", which was an online academy for his fans, promising to assist them in making thousands of pounds while helping Tate's videos on social media, which have been described as misogynistic, to go viral.

McCue Jury & Partners, the firm representing four British women who have accused Tate of sexual and physical assault, claimed that the app deliberately targets young men and encourages misogyny, including members of the app sharing techniques on how to control and exploit women. The firm has also claimed that there is evidence to suggest that the app is an illegal pyramid scheme, with members being charged $49.99 a month to join.
That sounds like price-gouging, not a pyramid scheme. You're allowed to charge for an app.
But yeah, I guess if he's paying people out through the app for spreading his videos, then it is kind of like a pyramid scheme.
Honestly, telling people they would get rich by spamming his videos is by far the funniest thing Tate ever did.
Last week, the Real World Portal app was removed from Google's Play store after claims that it was an illegal pyramid scheme and encouraged misogyny.

On Friday night Apple also said it had removed it from its app store. It followed a letter from the legal firm asking Apple to consider whether the app was in line with its policies and whether the company was exposing itself to any corporate liability in hosting it on its platform.

Part of the letter, dated 15 September, said: "We are writing because our clients are extremely concerned that you are hosting Tate's Real World Portal (RWP) mobile application on your Apple Store … In continuing to host RWP, not only is Apple potentially indirectly financing Tate's alleged criminal activities but is aiding the spread of his misogynistic teachings."
Okay, well.
Okay.
This seems a bit similar to the Russell Brand situation, where the government is telling people to ban him.
Related: Rumble Refuses to Demonetize Russell Brand Following UK Government's Letter
But it's hard to look at this as though something of value was lost. I don't really see anywhere good this can go.
Russell Brand, on the other hand, is actually helping take things in a good direction. Just as a general matter. He doesn't talk about Jews, but his materials are on point (insofar as you can be on point without talking about the Jews).
Tate said he was "breaking out of the Matrix," then said to do scams to get rich so women will give you attention. That is literally the Matrix. The Matrix is believing your value as a man is dependent on what women think of you.
The real alpha move would be to get rich and then use your money to kill women and get away with it.
No, no, just joking. Don't do that.
The real alpha move is to get rich and not buy a Bugatti (buy like, an F-150 Raptor), and then get a teenage bride and not let her leave the house, and then barely ever see her and don't think about women at all.