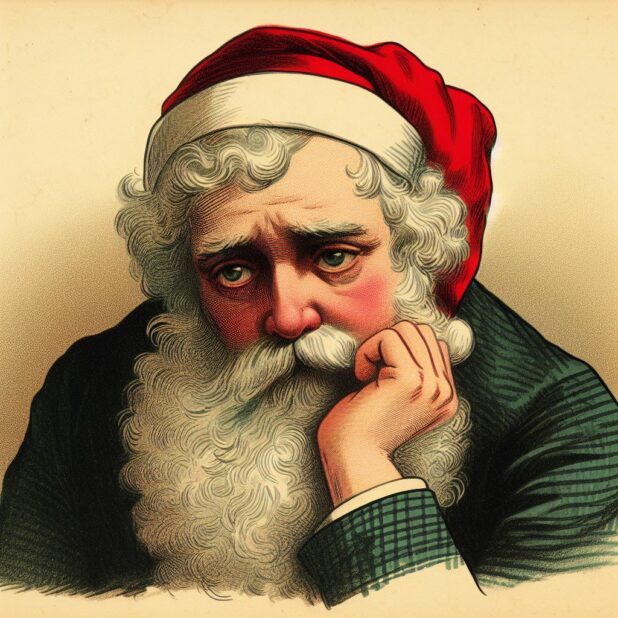 Jews are responsible for this.
Hopefully, people see that the same people responsible for the genocide in Gaza are genociding Santa.
We need to save Gaza, we need to save Santa.
Removing Santa from preschools is like dropping a bomb on the souls of the children.
The management of a preschool in Austria has uninvited Santa Claus from his annual scheduled visit to see the children citing cultural differences.

The kindergarten, located in the town of Plainfeld, Salzburg, opted to cancel the event linked to the Christian religious holidays as it considered it to be inappropriate in an ever-increasing diverse community, according to the Salzburger Nachrichten newspaper.

"The management claimed diversity and cultural differences as well as some children being afraid of the figure," the newspaper reported.
Parents of the children expressed their anger at the school leadership team for the decision.

"Outraged parents reported to the community. Nobody understood why," said local mayor Wolfgang Ganzenhuber, who revealed he too was baffled by the cancelation.
"No one has ever complained to me about Santa Claus coming to the children. "The kindergarten plans really horrified me," he added.

Ganzenhuber also revealed there are "hardly any children with a migrant background in the Plainfeld kindergarten," making the decision even more puzzling.
I've heard that Santa can be a foreign type influence. Like an Americanization thing. But Germany is where he came from. Santa is a German tradition.
We see the kids dying in Palestine and we all are outraged. But we have to recognize that the Jews want to destroy everyone on earth, to ruin all of the children in the world, and they don't only use bombs to do that.
We need to free Palestine, we need to free Santa Claus.