Andrew Anglin
Daily Stormer
August 28, 2019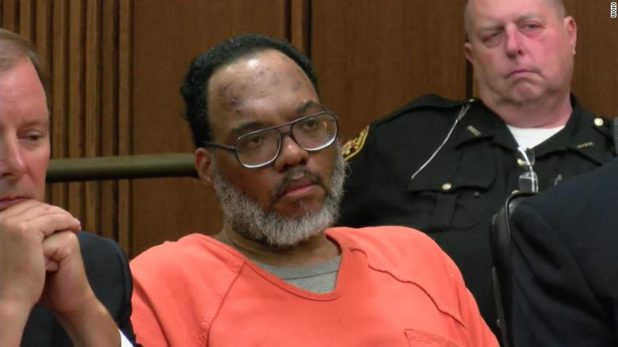 As the age-old wisdom goes: "Give a person in this community welfare, and he'll rape and murder. But teach a person in this community to be a judge, and he'll murder his wife."
As true today as it was the last time.
Disgraced former judge Lance Mason pleaded guilty Tuesday to aggravated murder and other charges in the fatal November stabbing of his ex-wife, Aisha Fraser.

Mason, clad in an orange jumpsuit and slip-on sandals with gray beard and his hands cuffed in front of him, stood before visiting Judge John G. Haas and admitted to murdering the woman he was married to for a decade.

"I wish to take responsibility for my crimes," Mason, whose voice began to shake, told Haas.

Haas, a retired Stark County Common Pleas Court judge who took over the case after the judges in the Justice Center recused from the case involving their former colleague, is set to sentence Mason on Sept. 12.

Mason faces a mandatory life in prison in sentence. It will be up to Haas to decide whether to give Mason a shot at parole. He faces a minimum sentence of life with first parole eligibility after 20 years, and a maximum of life without parole.

Mason pleaded guilty to the full indictment that a grand jury handed up in November 2018. Cuyahoga County Prosecutor Michael O'Malley's office refused to drop any of the charges against the 51 year old in exchange for his plea.

Mason told Haas during the hearing Tuesday that he did not want to further prolong the pain his case is causing his family and his ex-wife's family. He also said he did not want his daughter to have to testify in the case.

O'Malley told a group of reporters after the hearing that his office will push to ensure Mason is never released from prison.

"Domestic violence and this kind of domestic abuse crosses all socioeconomic classes and races, and the reality is we see it too often in this community," O'Malley said. "By making him accept every count, we're attempting to send the message to the people in this county that it will not be tolerated."
Holy heck, I did not know you were ever allowed to say that anymore.
This is actually the same prosecutor who was dealing with the case of the black cop urinating on a little girl at a bus stop, which I wrote about a few days ago.
I made the joke that he was "thinking the n-word" in this photo: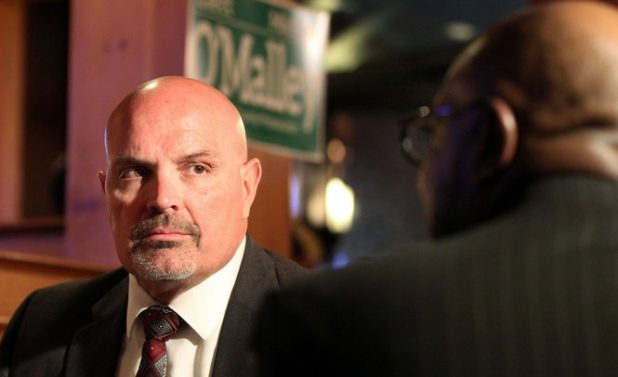 But obviously that wasn't a joke.
Michael O'Malley is legitimately fed-up with "this community."
He should be the one challenging Trump for the nomination.
Mason set out on Nov. 17 to take his ex-wife's life, O'Malley said. He was "lying in wait" when Fraser showed up at his sister's home in Shaker Heights to drop off their two children, and attacked the defenseless woman he said.

"He was on a singular mission to murder her that day," O'Malley said.

O'Malley would not say what enraged Mason. He said he became angry over something that happened a few days earlier, that stemmed from Fraser "just being a parent."

"There's nothing, no reason, no act that should ever cause a human being to lash out and murder another human being," O'Malley said. "I don't care what he thinks or what he thought justified it. Nothing justifies it."

Mason's sister was in the home with the children at the time of the stabbing. She called 911 and told dispatchers that Mason stabbed Fraser, and said she could hear the woman screaming outside. The children could be heard screaming in the background when Mason walked inside and said "I'm so sorry," according to the recording.
Nothing to be sorry about, champ.
I'm sure she deserved it.
But this is the thing about people from this community: it doesn't matter how much money you give them, they still behave along the norms of this community.
Rich black people behaving like poor black people is known as "The Bill Cosby Effect" – and it is real.
If Elizabeth Warren wins the election and gives blacks a bunch of free money, then you're going to see that they cannot possibly handle such gifts.
It's just so brutally obvious that this is a racial issue. I can't understand how any people can actually deny this.