Andrew Anglin
Daily Stormer
October 19, 2019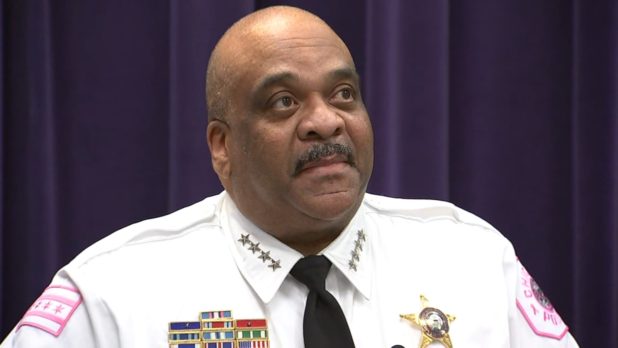 Chicago really is a third world shithole run by third world shitholers.
It's funny and I don't really care because everyone in Chicago deserves this.
He had a few drinks before he pulled over to the side of the road and fell asleep in his car… but the two things were completely unrelated, you see.
AP:
Chicago's mayor said Friday that the city's top police officer told her he'd had "a couple of drinks with dinner" before he fell asleep at a stop sign while driving home, an incident that the chief contends was related to a change in his blood pressure medication.

Superintendent Eddie Johnson didn't mention having anything to drink when he spoke to reporters Thursday night, and the department spokesman said officers who responded to a 911 call reporting a man asleep in a car at a stop sign didn't observe any signs of impairment.

Mayor Lori Lightfoot told the Chicago Sun-Times on Friday that she agreed with Eddie Johnson's decision to request an internal affairs investigation of the Thursday incident to assure the public he's not trying to hide anything about his actions.

"It was the right thing to call for an investigation…," Lightfoot told the paper. "We'll see how that plays itself out."

After the newspaper's report, department spokesman Anthony Guglielmi said in a statement that, "While we have no indication of impropriety at this time, this question can only be answered by the internal affairs investigation."

Guglielmi had said Thursday that "there were no charges of intoxication, no information of intoxication as far as I know."

Johnson told reporters Thursday evening that he was driving home at about 12:30 that morning, after having let his driver go home to his family, when he felt lightheaded. He said he pulled over and fell asleep.

The responding officers found Johnson slumped over but allowed him to drive home and did not administer a breathalyzer test or a field sobriety test. Johnson said officers do such tests only when a motorist appears impaired or officers smell alcohol or cannabis.

He said the medical episode was the result of not following doctor's orders.

"When he adjusted my medication, I took the old medication for high blood pressure, but I failed to put the new medication in," he said.
In other tales from Chicago, the irate Negress mayor is planning to double taxes on the dining experience, because only white people have money to go to a restaurant anyway, and the colored folks need more money for them programs.
Mayor Lori Lightfoot will propose a tax hike on all food and drinks sold in Chicago restaurants to help shrink a massive estimated $838 million shortfall in the 2020 budget.

The proposal would double the current .25% tax on food and drinks sold at retail establishments and restaurants, the mayor's office said. Aldermen will need to approve the increase, which would kick in Jan. 1.

Lightfoot anticipates the increase brings in an extra $20 million in 2020, according to her administration.
This is just the sort of thing that goes on when you put Democrats in charge of a formerly prosperous city.
And by "Democrats," I of course mean "niggers."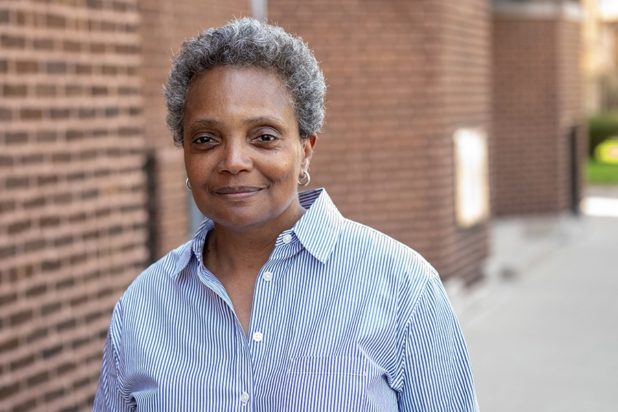 "I'M YOUR MOMMY NOW WHITEY NOW GIBS ME TAXES ON YOUR SPAGHETTI."