SAN FRANCISCO — wedding photographer pistol whipped in an attempted robbery during a wedding at the Palace of Fine Arts pic.twitter.com/6QQDucknuQ

— Citizen Free Press (@CitizenFreePres) November 13, 2022
Just try to imagine if this was your primary wedding memory.
The victims are once again Asian (either Chinese or Vietnamese, I'd say).
A wedding photographer was pistol-whipped during a photo shoot in front of horrified newlyweds in a brazen, broad-daylight attempted robbery at San Francisco's iconic Palace of Fine Arts, shocking video shows.

The horrifying scene played out last week in front of dozens of witnesses and was captured by a witness on cell phone video.

Two armed men, masked and in all black, can be seen shoving the photographer, pointing a gun in his face demanding that he cough over his expensive equipment, the footage shows.

The photographer refuses and as he tries to get away, the suspects pistol-whip him.
The attempted stick-up rattled the bride, groom and others in the scenic green space.

The groom can be seen holding up his hands asking the men not to shoot while his new wife appears to be crying. After forcing the photographer to the ground, the two gunmen took off empty handed and appeared to hop into a white vehicle, according to the clip.

The photographer is from Dallas, Texas and was shooting the Bay Area couple's wedding photos at the Palace of Fine Arts right after getting their marriage certified at City Hall on Nov. 9, he told KGO-TV.

…

According to CBS, the idyllic location, which is a hot spot for wedding photos, is widely known for car break-ins with warning signs posted all over the area asking people not to leave valuables in their cars.

Just hours before the Dallas photographer was attacked, another wedding photographer at the Palace witnessed another photographer robbed at gunpoint and caught it on video. The suspect made off with the man's gear, according to ABC 7.

Both incidents have been reported to the San Francisco Police Department but no additional details have been released.
A government that can't prevent this sort of thing is simply illegitimate. There is no possible justification for paying taxes to or respecting the laws of a government that can't keep marauders from ransacking upper-middle class social functions in wealthy neighborhoods in broad daylight.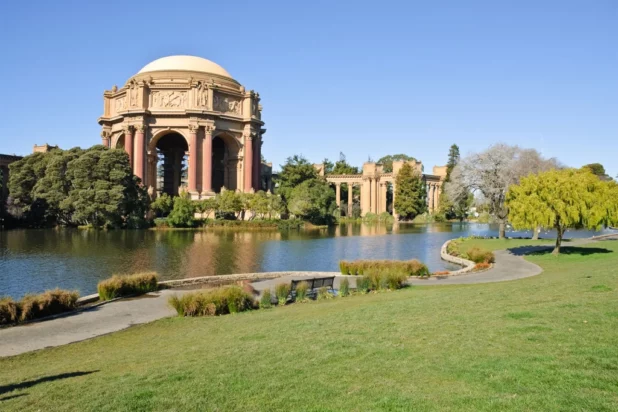 Note that I'm not telling people to stop paying taxes or stop obeying the law. I'm simply saying that conceptually, the only real function of a government is to ensure safety and private property rights, and that is why at the outset of the creation of governments thousands of years ago, the people agreed to be ruled, and to pay tribute to Kings.
The government is no longer holding up their ancient obligations, and they are in fact mocking us when we suggest that they should be keeping us safe and guaranteeing our property. This can't go on indefinitely – lawlessness has never been sustainable.