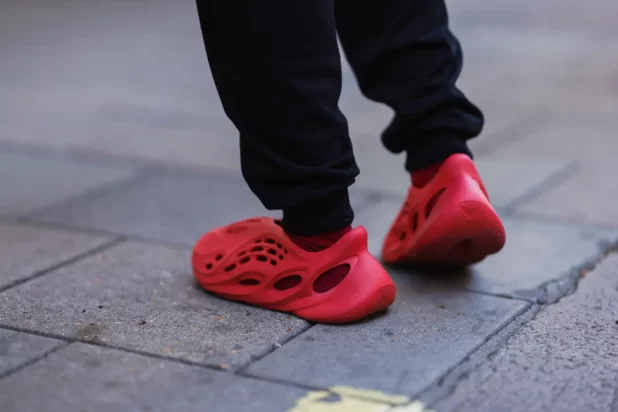 The German Jew-lovers at Adidas pretty much definitely committed a crime by dropping Ye from their brand, as it cost the shareholders money, and was only done to protect the leadership from criticism.
Now, they're trying to preempt whatever lawsuits they may be facing by saying they're going to continue to produce Ye's shoes without the Yeezy branding. This is obviously just going to make people hate them even more than they already do, and further prove Ye's point that people just rip him off constantly.
Adidas plans to relaunch Kanye West's shoe designs after cutting ties with the disgraced rapper — and said it will ditch the Yeezy name in the process.

The German sportswear giant said Wednesday that it intends to strip the shoes of their "Ye" branding but keep the same designs. The move could save Adidas over $300 million in royalty payments.

"Let me be clear, we own all the [intellectual property], we own all the designs, we own all the versions and new colorways, It's our product," said Adidas' Chief Financial Officer Harm Ohlmeyer on the call. "We intend to make use of these rights as early as 2023."

The announcement comes just over two weeks after Adidas dropped its collaboration with rap star West, also known as "Ye", following his series of anti-Semitic tirades. Adidas and West first partnered to make the Yeezy shoe line in 2013.

The company faced criticism for not divorcing the former billionaire sooner, which many chalked up to the fact that Ye-branded shoes raked in almost $2 billion in sales last year for Adidas, according to Morgan Stanley.

In order to recoup those earnings, Adidas will first have to overcome Ye loyalists, many of whom are not happy about the company's decision to continue to sell the shoes.
Who is this even for? People loyal to Ye are not going to sell him out by buying ripped-off designs, and people who believe the Jew narrative have said that everything Ye designed carries the stench of Nazism. This does not even make any sense.
It is also worse than when Adolf Hitler gassed all of those niggers.
Oh, wait – Hitler never gassed any niggers?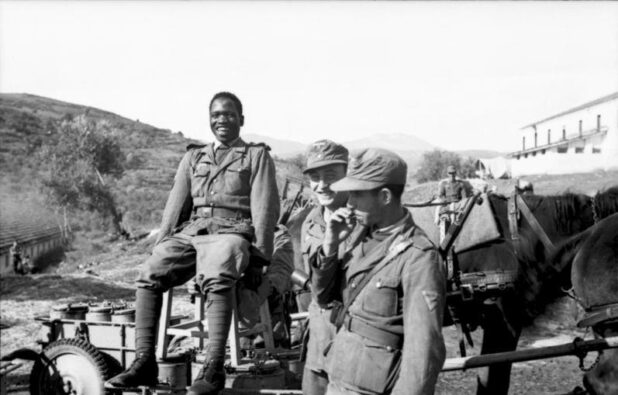 That means this is the single most racist thing the Germans have ever done!
Adidas is committing an international race crime against black people in the name of the Jews!
You can't have your cake and eat it too

You can't cut all ties, cut his royalties then sell the product that is attached to him

Nobody gives a fuck if they own the designs legally, They support Ye

You will see… every post will be straight hate. Ye fanbase is insanely loyal https://t.co/NIOezZzNgh

— LA Three (@La3Life) November 9, 2022
What they did in dropping Ye because the Jews whined was already beyond the pale, but going on to sell his stolen designs is just unfathomable.
Ye said he worked with Adidas in the first place because they were not an American company like Nike, so they were going to be less in tune with American politics. This apparently goes both ways, because this shows that they have no idea what kind of backlash they are going to create by openly stealing Ye's brand.
At this point, people should not only be boycotting Adidas, they should be openly protesting them.
One thing is for sure: we've found the real evil Germans. After the smearing of the Nazis, no one really believed there was any such thing as an "evil German," as Germans appeared to just be friendly and responsible autistic people. But we've finally found them – the true evil Germans.
These Germans are real Buck Breakers™.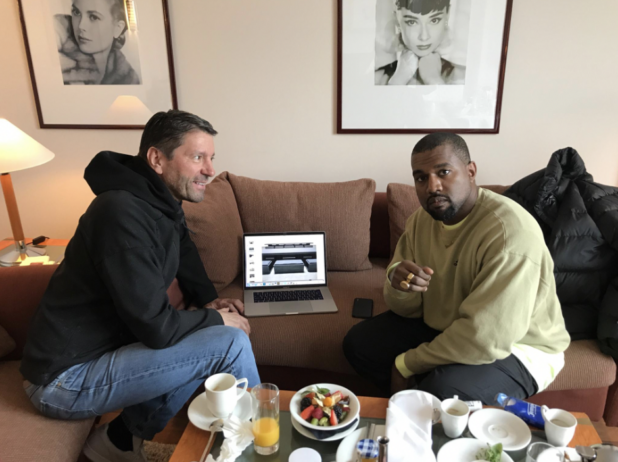 And yet, the ultimate Buck (Ultra-Buck) remains unbroken.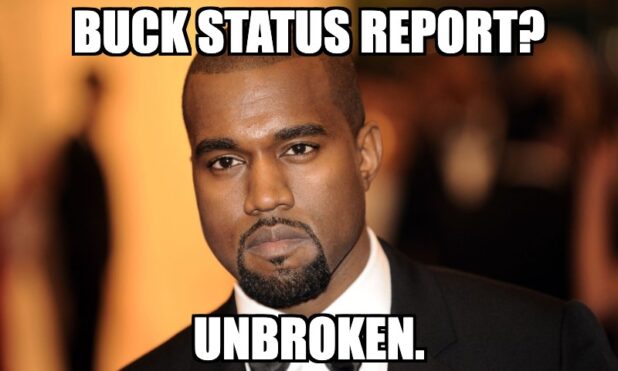 When global politics change, we should have a second Nuremberg Trial for the staff of Adidas – the real Evil Germans.