Bossman Elon deleted it, but everyone saw it: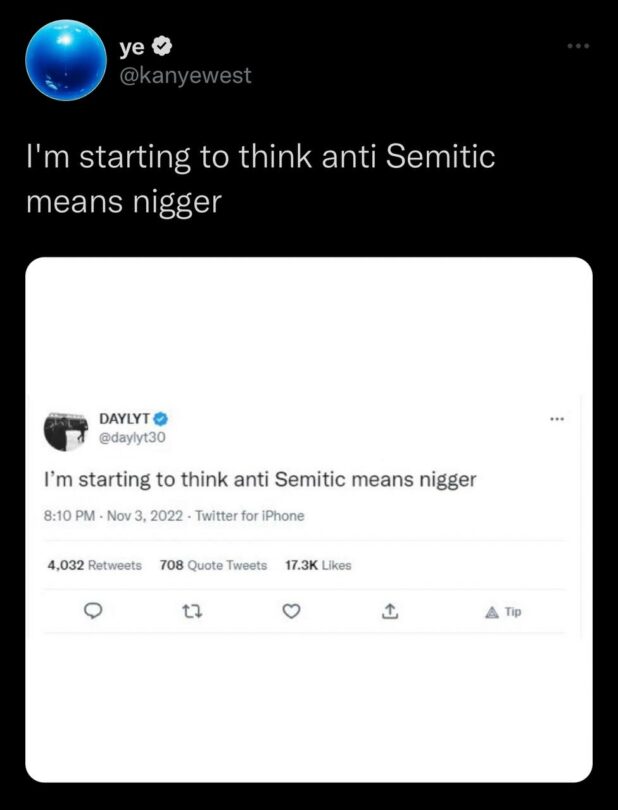 "Antisemite" does mean "nigger." Even when they call whites that slur.
When a Jew calls you "Antisemite," he is calling you "goy," and that word means "animal."
Nothing can stop Ye.
He's on a mission from God.
This is what's happening? pic.twitter.com/qkN8N2JQB0

— ye (@kanyewest) November 4, 2022
Here's the full video that clip is from:
This is what they're doing. They're trying to whip the biggest slave into submission to let all the other slaves know what happens when you get uppity with the master.
More needs to be said about this Jew "personal trainer" Harley Pasternak and how he did Ye.
I can't get over this Jew saying "I love you but if you don't do what I tell you to do I'm going to chemically lobotomize you and you will never again know the joy of spending time with your children."
He did that with a whole army of Jews behind him. The doctors will vouch for it, and all of Ye's lawyers and record producers will go with it.
Jews are a satanic mafia.
Imagine that this man Ye is a billionaire, and the guy from the gym is able to decide what he's allowed to say. He's allowed to threaten him with the most sickening and brutal abuse if he doesn't do what he's told.
These Jews are monsters. They are savage animals that do not belong in human society. We have to put these freaks out of our country, forever.
Something has to be done about Pasternak's threats. If the police won't do anything, he has to be sued.
At this point, when you see someone like Kyrie cucking out, what is actually even going on? Is it just money threats, or are these Jews making much more extreme, violent threats that we don't see? At this point, we have to assume that every celebrity is being threatened and held hostage by the Jews.
What about Britney? She was held as a slave and made to do forced labor while drugged out of her mind.
What did she mean by this?
She says they locked her up and threatened her life, then she posts a Jew star.
Remember Ke$ha saying that Jew imprisoned her and threatened to kill her?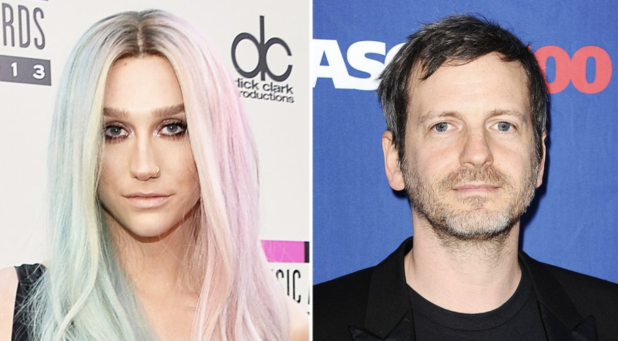 Who else are they doing this to?
What about all these other people who obviously have these serious mental problems?
Celebrities are human beings and they have rights, they can't just be treated like animals by the Jews.
How do we live in a society that allows this to happen?
Enough is enough. We've had enough of the Jews. You can't live with these people. They are too evil.
The world is going to know that I was right.
Me and, you know – the other guy.