"… despite being double-vaccinated with no underlying condition…"
It might just be me, but there seem to be more news articles about "Long Covid" recently.
Maybe they're preparing a new hoax?
More than 5 per cent of adults in Ireland are living with symptoms of long Covid, according to a new survey.

From a sample size of 1,004 people, 7 per cent said that in the past four weeks they had experienced symptoms of long Covid following a period of infection, according to the Ireland Thinks poll. Of those who self-reported symptoms, 73 per cent said they had experienced the effects of the virus for 12 weeks or more.

The World Health Organisation (WHO) defines long Covid as the "continuation or development of new symptoms three months after the initial months after the initial infection, with symptoms lasting for at least two months with no other explanation".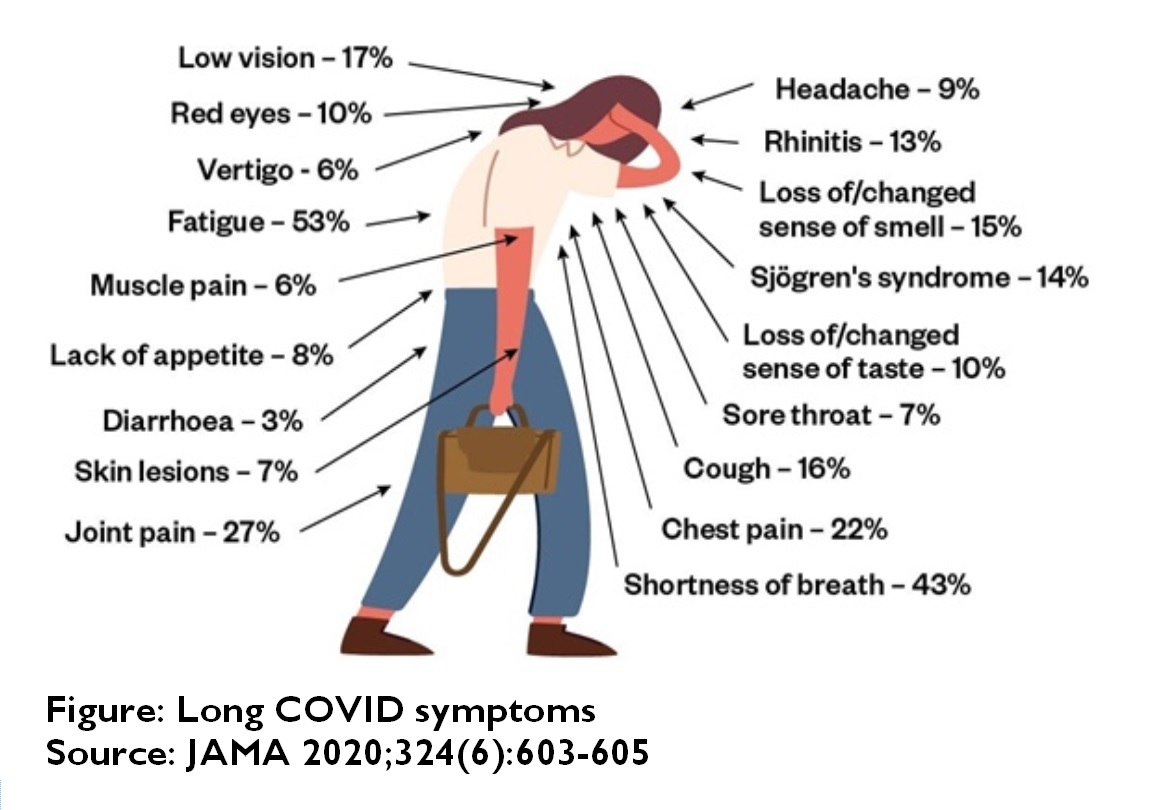 The poll, which was commissioned by independent TD Denis Naughten, found that tiredness was the most common symptom among those who are living with long Covid – 68 per cent of relevant respondents said that they have experienced fatigue for 12 weeks or more.

Other common recurring symptoms included shortness of breath (50 per cent), sleep problems (42 per cent), memory problems (39 per cent) and muscle aches (35 per cent).

Of those experiencing symptoms for 12 weeks or more, 76 per cent said that the effects of long Covid have reduced their abilities to conduct daily activities, with 13 per cent noting that the symptoms have affected their daily lives "a lot".

…

Commenting on the new figures, Mr Naughten called on Government to "expedite the delivery of a national action plan on long Covid".

He noted that 66 per cent of patients currently attending the State's only neurology clinic for long Covid have been unable to return to full-time work.

"Given the complexity and varied nature of the symptoms being reported, it is imperative that patients receive access to cross-speciality treatment that meets their care requirements," he said. "As per figures released by the HSE, we know that patients are waiting an average of 15 weeks for an initial appointment at a long Covid clinic – with some waiting up to 35 weeks, as was the case in Tallaght Hospital.

"It is imperative that we treat the scourge of long Covid with the appropriate level of urgency, commensurate with the debilitating nature of the disease and its associated symptoms. A 5 per cent community prevalence of long Covid – as reported in these findings – could lead to a significant future burden of disease across our health system and society more broadly."
The way you know "Long Covid" is mostly a psychosis and not a real disease is that most of the people who get it are women.
Men have higher rates of smoking than women in every single country on earth, and they're the overwhelming majority of people who work in jobs that affect the respiratory system – mines, chemical plants, etc.
So anything that would cause chronic respiratory problems would obviously affect more men than women.
I'm also sure at least some of these are side effects of the mRNA "vaccines," which women took at higher rates than men.
"The bizarre outbreak began with a single woman…"