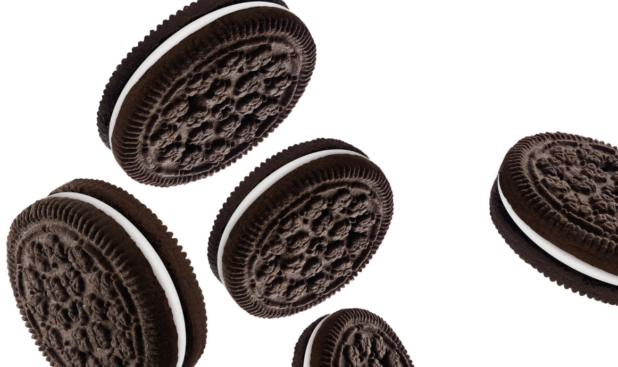 It's not surprising that Judea is declaring war on Oreo Cookies. I'm always ready for Judea to declare war on anything, from rappers to cartoon frogs.
The surprising thing here is that an American company has managed to operate in Russia through the sanctions regime and public pressure.
RT:
One of the world's biggest snack companies, Mondelez International, has been labeled an enemy of Ukraine due to its reluctance to exit Russia, Ukrainian media reported on Thursday.

The Ukrainian National Corruption Prevention Agency (NCPA) has designated the producer of Milka and Alpen Gold chocolate, Oreo and Barni biscuits, Picnic bars and Dirol chewing gum an "international sponsor of war" in an effort to "put pressure on those involved in the war."

Headquartered in Chicago, Mondelez is among the largest foreign companies still operating in Russia. The US company is the Russian market leader in chocolate, sweets, and biscuits and is also ranked second in the chewing gum and lollipops categories.

In March 2022, Mondelez CEO Dirk Van De Put declared the company would be "scaling back all non-essential activities in Russia while helping maintain continuity of the food supply during the challenging times ahead."

In 2022 alone, the firm's Russian subsidiary paid more than $61 million in taxes to the Russian budget, according to the NCPA. Mondelez has three large production facilities in the country employing some 3,200 people.

The Ukrainian agency claimed that the "company continues to promote its products in Russia and import new products to this market" and by doing so is indirectly involved in financing the conflict.
There were food-related exemptions in the sanctions. There was some discussion about fertilizer being a food-related product.
I wouldn't have been surprised if they wrote sanctions to specifically exclude sweets just to target this company. This has to be one of the largest US companies still operating in Russia. I mean, McDonald's is food, and they left.
However, you would wonder how Oreo avoided scrutiny for so long. You'd think that all those Twitter bots would be calling for a boycott, and the company would crack.