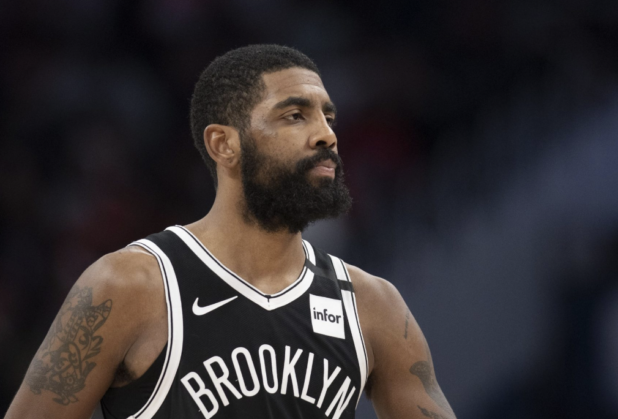 Still suspended for offending the blood-drinking Jews, NBA star Kyrie Irving tweeted that he has no desire to make trouble with the Jews who stole his heritage as a True Israelite. In the tweet, Kyrie falsely implied that Jews are people.
I was not put here on earth to participate in any religious/political wars or incite racial disharmony/prejudice within communities. We are all equal under the sun and I am here to participate in the building of an Equal world and follow the Word from the Most High/GOD/YAH.
🤞🏾♾

— Hélà (@KyrieIrving) November 13, 2022
The tweet is being described by the media as "cryptic," but it seems pretty straightforward to me – Kyrie is just saying he does not want a war with these Jews. He just wants to play sports.
This is an understandable perspective, if not particularly noble. Most men just want to work. Particularly I've found that black men love work.
Ye has taken things to another level, taking the whole world on his shoulders and battling the Jews head-on without apology. However, along with fighting for Jesus, Ye is also fighting for his family, who were taken from him by those Jews. Ye has described himself as Mario attempting to get the Princess from the castle.
It would be nice to see people like Kyrie go all in, but the reality is, he went further than basically anyone else wants to go, and he's backing down because no one is supporting him.