Pomidor Quixote
Daily Stormer
September 4, 2019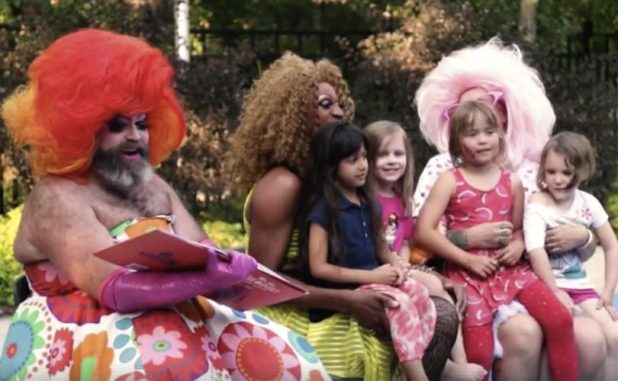 Remember to add "Drag Queen Demons" to your bullet point list of currently active battlefronts.
They're spreading the infection.
A battle over a Drag Queen Story Hour event in Chula Vista, California, has intensified as an LGBT-activist member of the city council accused pro-family protesters of the events of holding "white supremacist beliefs."

As CBS8 reported, Steve Padilla, an openly gay, LGBT-activist Chula Vista councilmember, posted to Facebook that Drag Queen Story Hour protesters, such as pro-family group MassResistance, hold "white supremacist beliefs."
That is correct. Being pro-family and against grotesque-looking perverts reading books to kids is a white supremacy ideology. Anyone against Drag Queen Story Hour is no different than the German soldiers that did evil stuff in an evil point in the evil history of the evil white race.
Padilla voiced his support for the events, one of which has been scheduled by the Chula Vista Public Library later in the month, with a statement on his Facebook page:

"I am disappointed that some voices both from inside and outside our community have chosen to use the upcoming Drag Queen Storytime as an opportunity to perpetuate long discredited false and discriminatory narratives targeting the LGBTQ+ community in the name of protecting children. This is wrong and must be called out for what it is – the spreading of ignorance, fear, and hate. Much of this fearmongering is being organized by the local chapter of a nationally known hate-group which promotes not just anti-LGBTQ beliefs, but also anti-immigrant and white supremacist beliefs. These ideas and tactics do not reflect the community I love and serve."

Pro-family protesters rallied Thursday in front of the main branch of the public library in Chula Vista to condemn the Drag Queen Story Hour scheduled on September 10. The library advertised the event as one that would encourage "reading, learning & inclusivity" among young children and "celebrate our wonderfully diverse community with stories, crafts and dancing."
Being "pro-family" sounds pretty close to being against foreigners coming to your country to replace and live off you and your kids.
NBC7 interviewed drag queen performer "Strawberry Corn Cakes" about whether the reading event is about sexuality.

"Not at all. Not all," the drag queen replied. "Especially not with kids. Come on now."

"It's unfortunate that people aren't agreeing with it in when it's all about fun," Strawberry Corn Cakes said.
If it isn't about sexuality, why are they reading while dressing like a parody of the other sex?
Dylan Pontiff, a gay man who uses the name Santana Pilar Andrews when dressed in drag, helped organize a story hour for Louisiana preschoolers. He said the event's purpose is "the grooming of the next generation."

"I'm here to let you know that this event is something that's going to be very beautiful and for the children and the people that supported are going to realize that this is going to be the grooming of the next generation," Pontiff told the Lafayette City-Parish Council. "We are trying to groom the next generation to not see the way that they just did."
Step 1: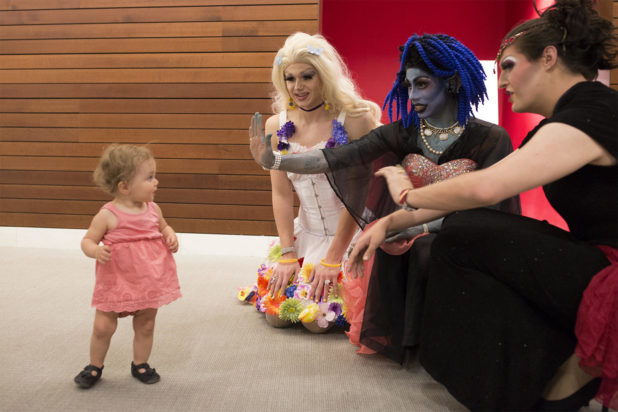 Step 2: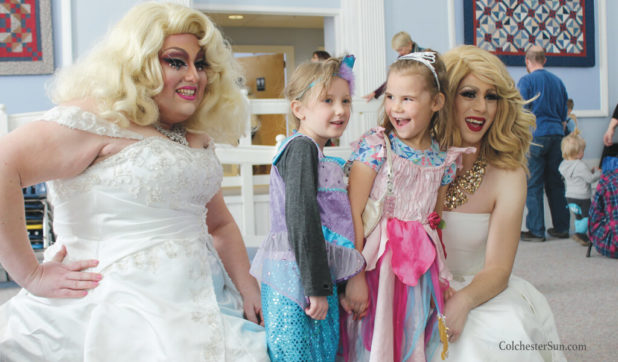 Step 3: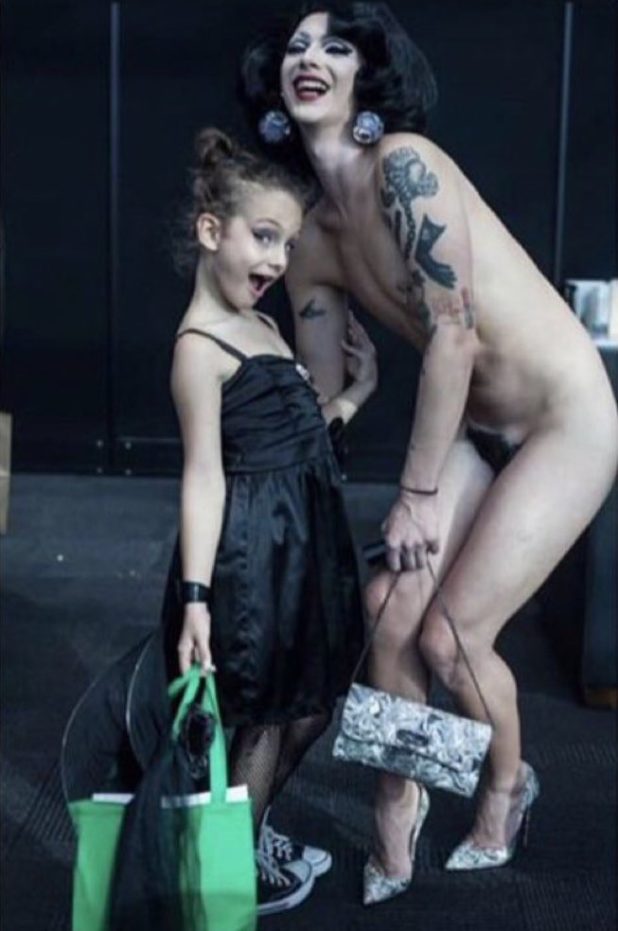 Step 4 (YOU ARE HERE):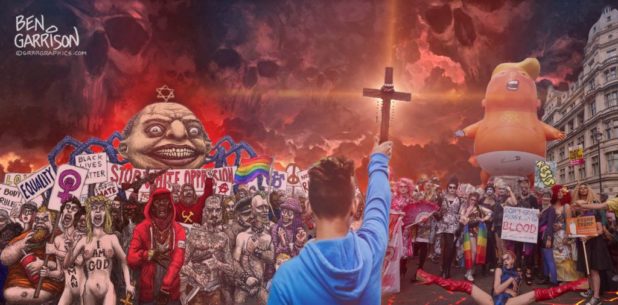 Fighting evil is indeed white supremacy.
Light against Darkness.
Concerns about safety at the Drag Queen Story Hour events made headlines recently when Houston MassResistance discovered drag queen Alberto Garza, who uses the name Tatiana Mala-Nina when reading to young children, had been convicted in 2008 of sexually assaulting an eight-year-old boy. The Houston library system had failed to perform a background check on Garza or any of the other drag queens appearing in its programs.

Multnomah County Library in Portland, Oregon, also faced backlash when it was found the library system had quietly removed from social media photos of the Drag Queen Story Hour that took place at one of its libraries during which young children were lying on top of the drag queens and fondling their false breasts.
Doing background checks for dragkin peoples is a bigoted act. Suggesting that background checks should be performed on the dragkin peoples before letting them close to kids is a hateful act.
Even thinking about background-checking the People of Drag is a genocidal act that has no place in this day and age.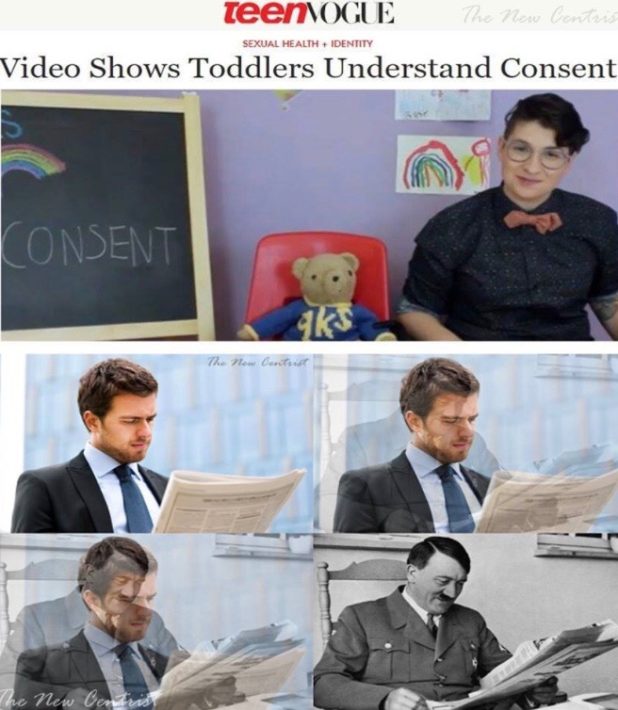 Getting between little kids and their fondling of Drag Queens' breasts is hateful, Nazi behavior.