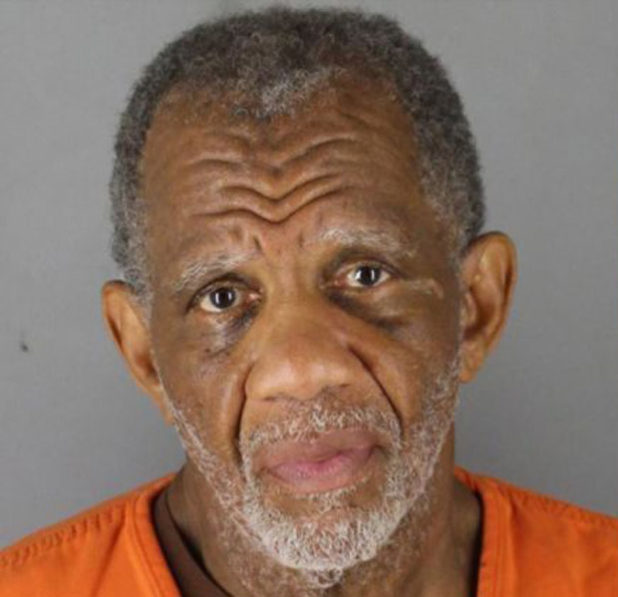 Larry Joe Foster.
No photo of the victim has been released. For some reason, the media just doesn't want you to know what he looked like.
Just respecting his privacy I suppose.
I'm sure that if the psychopathic killer was white and the victim was black, they wouldn't be showing the victim's photo either.
Nope.
You wouldn't find that photo anywhere – especially not in the international headlines for weeks on end.
A 66-year-old man is charged in connection to a deadly, brutal attack in which the victim suffered more than 100 injuries caused by multiple weapons, including possible jumper cables and a crochet hook, according to a Hennepin County criminal complaint.

Larry Joe Foster, 66, of Burnsville is charged with second-degree murder. He faces up to 40 years in prison.

According to the charges, just after midnight on September 2, Minneapolis firefighters responded to a fire at the 2600 block of 13th Avenue South in Minneapolis. Inside the home, they put out the fire and immediately found a body, later identified as 60-year-old Daniel Martin Bradley.

Firefighters determined the fire started from the kitchen stove and did not impact Bradley, who had "obvious homicidal injuries." Minneapolis police responded and inside the room found a broken walking stick, two broken chair legs and a set of jumper cables, which appeared to be used in the attack. Along the blood trail, police found a bloody butcher knife in the backyard and a cordless power drill covered in blood in a neighbor's back yard.

The Hennepin County Medical Examiner determined Bradley suffered 100 blunt-force and sharp-force injuries. The examiner confirmed multiple weapons were used, including a crochet hook, which was found lodged in his chest. The examiner also identified defensive wounds on Bradley's hands.

The charges state a fingerprint in blood found on the home's back door matched Foster's right middle finger, identified from a database. Blood samples recovered from the scene also matched Foster's DNA profle in the Minnesota Convicted Offender DNA Database.

…

Foster has a lengthy criminal record of assaultive behavior.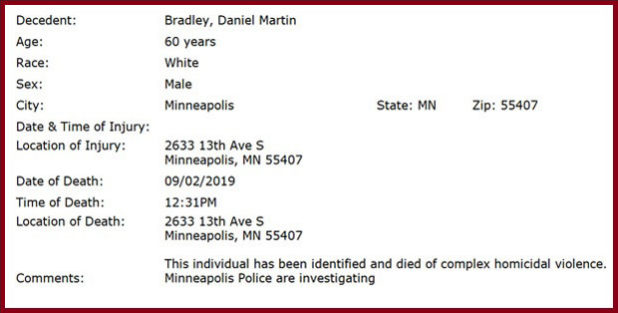 The official press report confirms he was white.