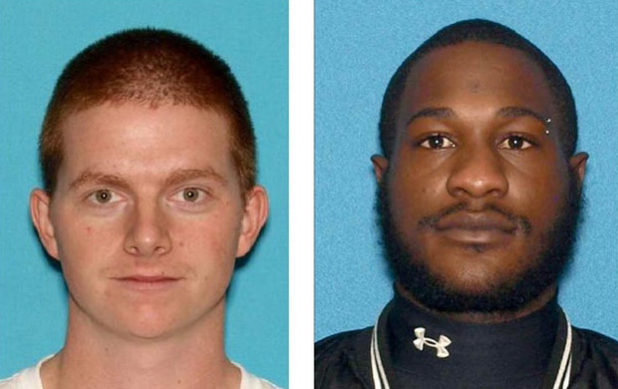 Mark Austin, left, and Jeray Melton.
Killing your own father is bad enough – but teaming up with a jiggaboo to do it is surely the ultimate act of betrayal.
A Brick Township man found dead in his home on Saturday was savagely beaten to death in a murder that was planned by his son and another man, authorities allege.

Mark J. Austin, 28, of Brick, and Jeray Melton, 27, of Salem City, are being held in the Ocean County Jail in connection with the killing of Mark Richard Austin, Ocean County Prosecutor Bradley D. Billhimer and Brick Township Police Chief Joseph Riccio announced in a joint news release Friday night.

"The victim, Mr. Austin suffered serious injuries from a savage beating that caused his death," Billhimer said. "This investigation was very complex and the detectives in our Major Crime Unit and in the Brick Township Police Department did an amazing job of following leads and putting this case together."

Mark Richard Austin, 55, was found beaten to death in a home on Acorn Drive on Saturday. The street in the Cedar Bridge Manor neighborhood was blocked off from Saturday evening well into Sunday afternoon as authorities searched the premises and conducted their investigation.

Austin was a former licensed home contractor who would have been 56 later this month, NJ.com reported, quoting his sister.

Mark J. Austin and Melton both have been charged with murder; conspiracy to commit murder; possession of a weapon for an unlawful purpose, and unlawful possession of a weapon.

Both were taken to the Ocean County Jail to be held pending a detention hearing, authorities said.