Is smoking crack on the subway even a crime anymore? pic.twitter.com/Kb9Xfe79nV

— 💉🐦 Jason Curtis Anderson (@JCAndersonNYC) November 17, 2022
Here you have a colored gentleman smoking crack openly on the subway. He's having a gay old time (in the classic sense, before that word meant anal fisting/licking).
This has been legal since 2020, but blacks are just now testing the limits of what the Democrat policy of "do what thou wilt" actually means.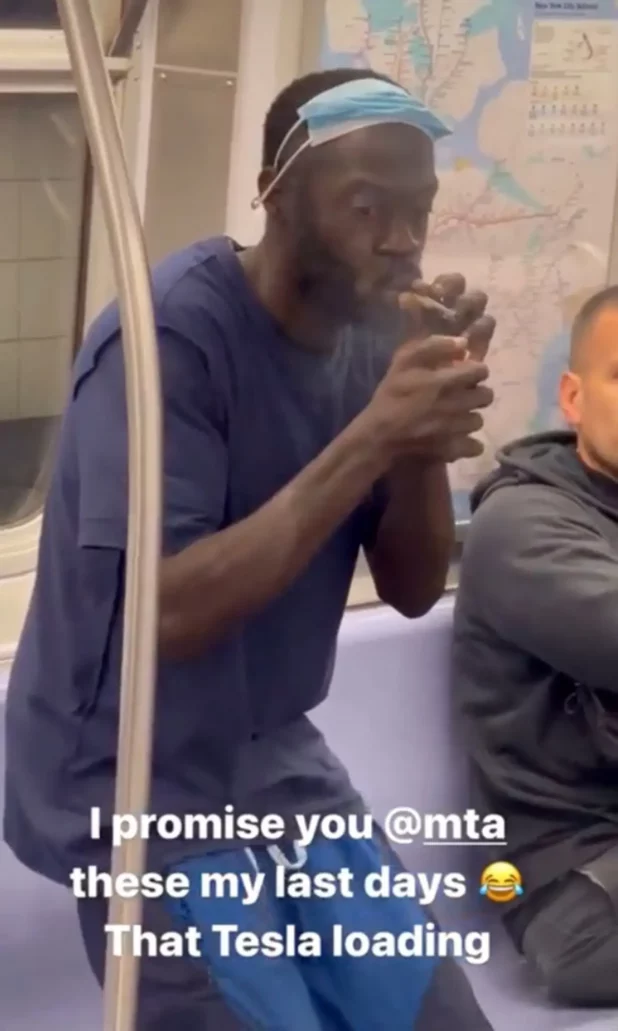 They let that black who mowed down the cops with his truck out. You can literally just do anything you want – as long as you're black.
If you're white, you can cut your dick off or die of fentanyl. You'd probably get arrested for a crack party on the subway though. That's appropriation of black culture, and it's just wrong.