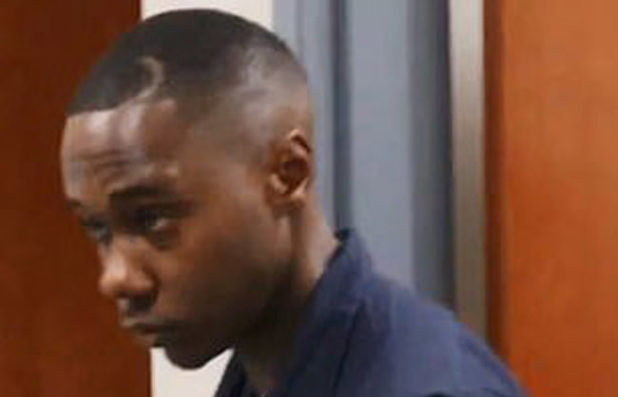 Kenneth Thomas Bowen III.
This nigga pounced on those bitches like a randy chimp!
He a gud boi though.
Just made some mistakes, as we all do when we're young.
A Georgia man accused of a slew of rapes across a four year period was arrested after he enrolled as an officer at the police department that was hunting for him.

Former recruit Kenneth Thomas Bowen III, 24, was arrested at his job in Union City last Tuesday after forensic evidence reportedly linked him to seven rapes and one case of sexual battery in 2015, which all took place in south Atlanta.

Police say Bowen forced his way into victims' homes, either through an open window or by pouncing on them when they were at the door, and attacked them, some at knife-point.

…

Last week, authorities obtained a warrant for his DNA and tested against samples found at the eight scenes. It matched.

Bowen is now in custody charged with rape and sexual battery.

The relative he was pictured alongside no longer works for the police department, officials said.

Bowen made an initial appearance on Wednesday morning and is now being held in county jail.