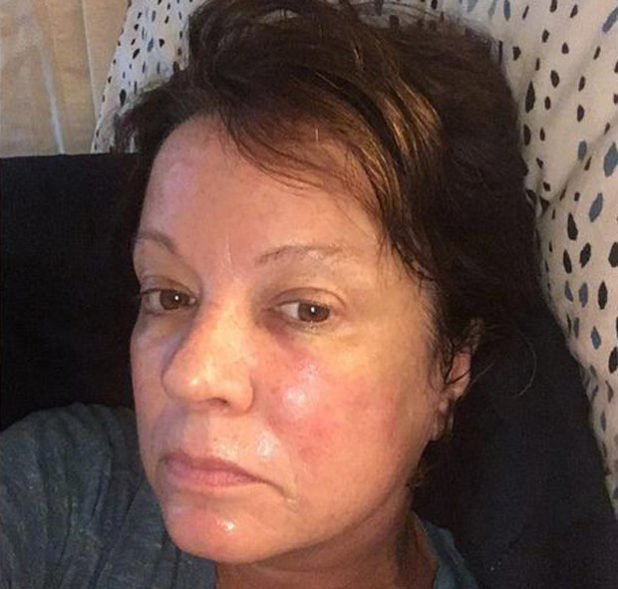 Bernadette Dono.
Makes you wonder if the cops were black themselves, eh?
A West Village woman said a group of police officers "did nothing" after she was sucker punched in the face last week.

Bernadette Dono, 53, was walking with her dog along 14th St. between Seventh and Eighth Aves. last Wednesday night at around 8:40 p.m. when she said she was knocked to the ground by a stranger.

"I was walking my dog like I do every night, and out of nowhere I saw this big fist coming at me and I got punched in the face," Dono told the Daily News. "I heard a big crack and I fell down."

Dono said more than a dozen bystanders witnessed the assault, and several called the police after she was punched.

But when a group of five cops arrived at the scene, Dono said they were dismissive and unhelpful. Several witnesses told the officers that the assailant, described as a shirtless black man wearing red pants, had ran around the corner and remained nearby — but the officers didn't go after him.
"The cops just seemed uninterested," said Dono. "They seemed annoyed with us. They all had their hands on their hips and didn't do anything about it … They were unbelievably rude, really just ignorant."

Dono said the officers refused to file a police report because she declined to get into an ambulance. She was given the same response when she called the police precinct.

"I don't understand how they didn't report it," she said. "I was bleeding a lot."