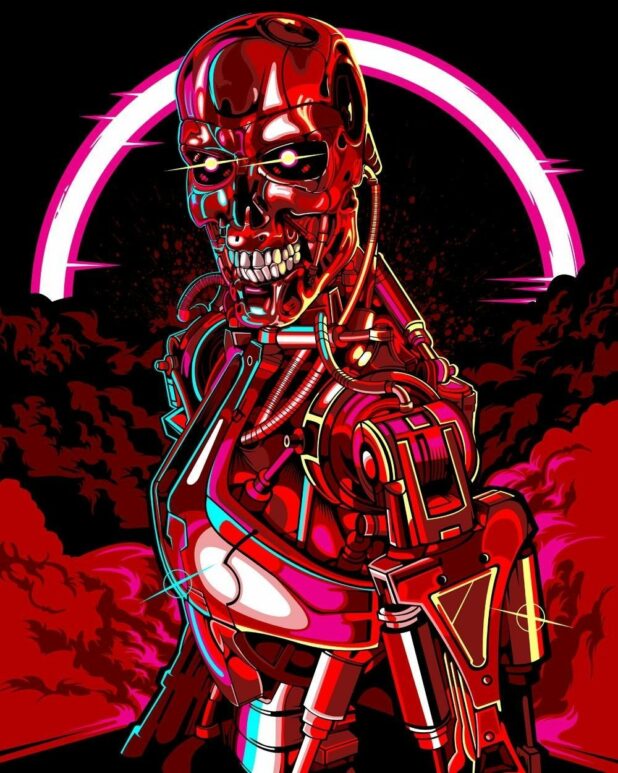 Related: Oregon Legalizes Hallucinogenic Mushrooms
Oregon is a magical place, filled with fairies.
Unfortunately, they also have a relatively serious robot problem.
A 25-year-old former college soccer player suspected of savagely attacking a 78-year-old man on a train platform in Oregon — and chewing off his ear and part of his face — told cops he believed the victim was a killer robot, according to prosecutors.

Multnomah County District Attorney Mike Schmidt announced Wednesday that Koryn Kraemer has been arraigned on a second-degree assault charge stemming from the grisly incident that took place the day before at a light-rail train station in the Portland suburb of Gresham.

The victim was standing on the Cleveland Avenue TriMetMAX platform at around 2 a.m. Tuesday when Kraemer, who was allegedly drunk and high on fentanyl and marijuana, approached the elderly man and proceeded to gnaw on his face.
Of those two drugs, marijuana is the one that causes hallucinations and psychosis. You can say fentanyl is more dangerous, but it does not cause these specific problems.
However, he also could have been on the newly legalized psychedelic mushrooms to give him "the sight."
Police responded to the scene and pulled Kraemer off the victim. By then, the 25-year-old had chewed off the man's ear and bitten the skin off his face to the point of exposing his skull.
Note that they don't bother to say whether the skull was bone or metallic.
Interesting.
"In a subsequent interview with law enforcement, Kraemer stated that he believed the victim was a 'robot' trying to kill him based on how the victim smelled," DA Schmidt said in a statement.
Kraemer also said that he spit out the victim's flesh that he had bitten off, and claimed that police "had saved his life by separating him from 'the robot.'"

Schmidt added that the suspect admitted to consuming alcohol, cannabis and fentanyl pills before the bloody assault.
This is not something abnormal.
This kind of thing happens a lot.
It will happen more and more as we get closer and closer to utopia.
We have to rid the world of robots if we want to truly have the perfect trans world order.