Andrew Anglin
Daily Stormer
September 11, 2019
The single reason that PewDiePie would be donating money to the Jewish Anti-Defamation League is to try to bribe them to allow him to keep his platform.
It's no secret that Felix "PewDiePie" Kjellberg is YouTube' most subscribed independent creator, having reached his coveted 100 million subscriber milestone on August 25 – and now, he's finally received the platform's greatest award yet.

…

The YouTuber likewise announced that he would be celebrating the massive milestone by donating a whopping $50,000 to the Anti-Defamation League, an organization dedicated to fighting anti-Semitism and protecting communities from "extremist threats of every kind."
They're not going to let you keep your platform, Pewds.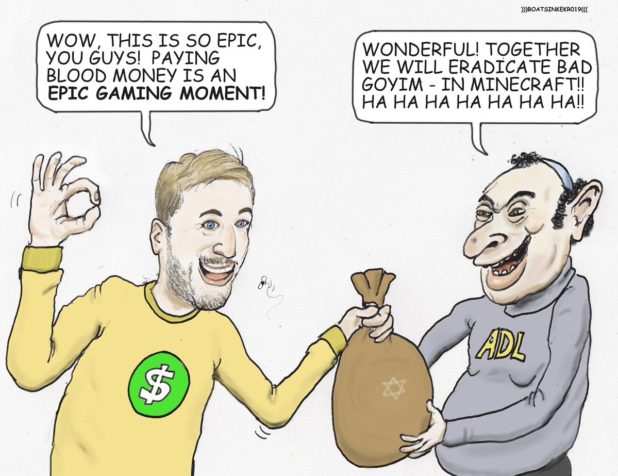 But nice try.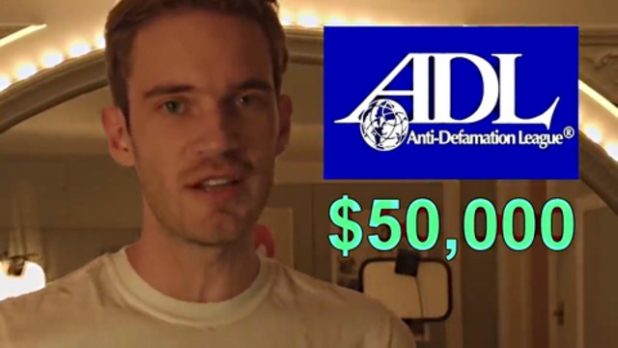 Maybe you can bring Jonathan Greenblatt in and suck off his circumcised cock and let him blow his Jew load all over your Swedish face on a livestream as well?
They still won't let you keep your channel.
But it will be another nice try.
Oh what if you went to the wailing wall and livestreamed yourself getting fucked in the ass by the entire Chief Rabbinate Council of Jerusalem?
They'll still ban you, but it would be a really neat gesture.
You faggot.
Also: your wife is ugly and old.
Unsubbed. 
So the Pewdiepie subreddit is currently having an anti-Semitic meltdown and accusing the @ADL (a Jewish focused organization) of blackmail, controlling US politics through financial means, and of operating like a "mafia protection racket". pic.twitter.com/JAQt7SkjqW

— Jew Kid On The Block ☘️?⚧✡️ (@LeftistWriter) September 11, 2019