Andrew Anglin
Daily Stormer
October 20, 2019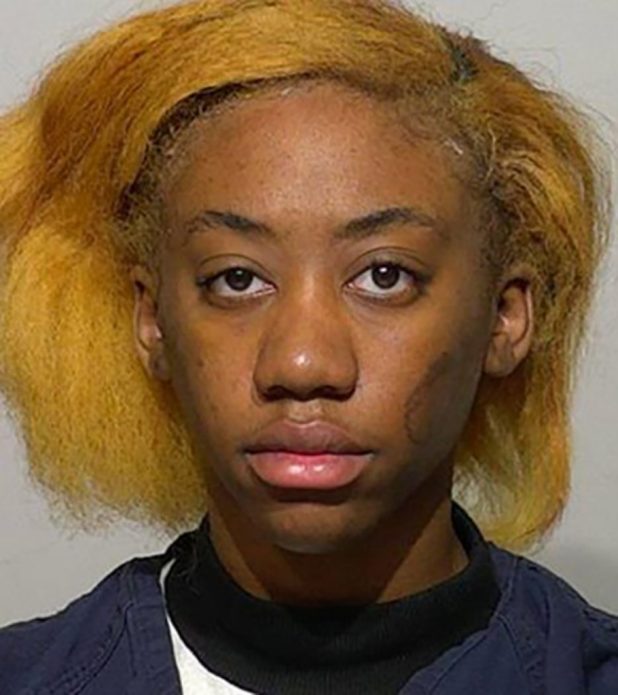 One of the problems in America is that the system is so racist that black people have to go to bad schools where they don't even teach them not to bite people at Walmart.
A Wisconsin woman has been accused of punching one police officer and biting another during her arrest after she allegedly threatened a Walmart employee last week, authorities said.

Shanterrica Johnson, 18, and a friend were causing a disturbance at the retail store in Brown Deer when police were called, FOX6 Milwaukee reported, citing a criminal complaint.

The Brown Deer Police Department released body camera footage of the incident, which appeared to show the women being uncooperative with officers. Johnson had refused to give her name to the officers, who spent 20 minutes trying to learn her identity, according to the criminal complaint.

The officers can be heard explaining the situation to Johnson's mother in the presence of store employees, telling her that if they can't identify the two women there would have to be a police report. If they did identify themselves, there would only be a log entry for the police department, officers said.

When Johnson became argumentative and again refused to identify herself or let officers take her fingerprint, an officer can be heard saying they will have to arrest her for obstruction.

When police attempted to take Johnson into custody, she punched one officer in the chest, WDJT-TV reported. During the scuffle, a second officer can be heard yelling, "She just bit me!"

Officers then used a Taser on Johnson and placed her in handcuffs, the station reported.

Johnson's mother issued a statement to FOX6, in which she said her daughter "suffered tremendously" and criticized officers for violating her human and constitutional rights.
Yes, this is a brutal human rights violation.
I think it is time for Russia to start funding riots in Wisconsin, and possibly sending in weapons shipments so that these brave Wisconsinians can defend their human rights against the oppressive regime.
Human rights are universally good, and wars and revolutions funded by foreign governments in order to protect and promote human rights are universally justified.
I think it might even be time for Russia and China alike to pick a new president of Wisconsin, given that the current president of Wisconsin is clearly corrupt and has no right to rule over Wisconsin with his iron fist dictatorship.
There is one thing that matters in this universe above all else, and that is human rights and democracy. Any form of brutal violence from a foreign nation is going to be justified in order to defend human rights democracy.
Vladimir Putin cannot abandon the Wisconsin blacks in their time of need, when they are right in the midst of fighting the brutal forces of Walmart, which threaten their sovereignty and independence.