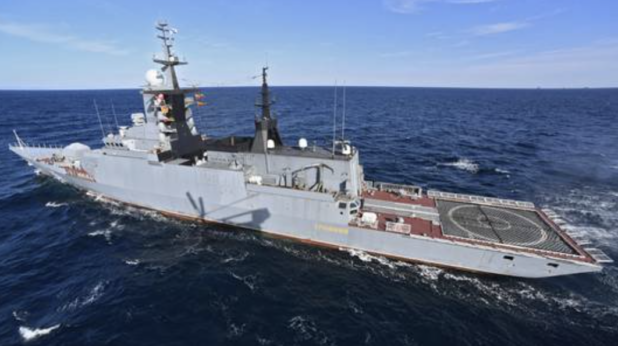 There is nothing suspicious about this, but the Western media will now act like Russia is joining China in their supposed plot to attack Taiwan.
If there were a war in Taiwan, the US would start it. They arguably already have.
Probably, Russia would back up China, just like China would back up Russia if the thing in the Ukraine escalated.
But the East is not the one being aggressive.
RT:
Two Russian frigates were spotted sailing off the east coast of Taiwan on Tuesday, the defense ministry of the self-governed island has said.

Taiwanese ships and jets were dispatched to monitor the movements of the Russian ships, the ministry said in a statement. Land-based missile systems were also activated, it added.

The two frigates were "sailing from south to north in the waters off our eastern coast" as of 11pm local time (3pm GMT), the statement read.

The Russian warships "departed from… a response zone" in a southeasterly direction off the port city of Suao, which hosts a major Taiwanese naval base, according to Taipei. It didn't say how far from Taiwanese shores the warships were.

Tensions around Taiwan remain high, with Taipei reporting sightings of Chinese ships and planes around the island on a daily basis. Beijing considers Taiwan to be part of its territory under its 'One China' policy.

Russia's Pacific Fleet said on Tuesday that two of its corvettes Gromkiy and Sovershenny had entered the southern part of the Philippine Sea east of Taiwan to perform tasks as part of a long-range sea passage.

The two ships arrived in the area after making their way through the South China Sea, it added.

Along their passage, the vessels have been conducting maneuvers and regular exercises. These included a simulated naval battle to repel a missile attack from the sea, the Pacific Fleet said.
It looks like totally standard operations, and not remotely suspicious.
Probably, this happens often, and it is just now all of a sudden a big issue.