I'm around if anyone needs me for their 4th of July barbecue. Fire it up @FTX_Official 🇺🇸🔥 pic.twitter.com/Gd27fcN5fx

— Tom Brady (@TomBrady) July 4, 2022
I knew Tom Brady was a paid shill for FTX, but I never would have imagined that he was hilted in FTX's house shitcoin.
Apparently, this guy put in more than half a billion dollars into this goofy Ponzi scheme.
Then: "Tom Brady and Gisele Bündchen put their $650 million fortune into maximizing their stake in #FTX cryptocurrency"

Now: pic.twitter.com/U9qPrBia7K

— Mr. Whale 🐳 whalechart.org (@WhaleChart) November 9, 2022
What a totally bizarre financial decision.
His dumb bitch ex-wife is getting screwed as well.
Funny.
This whole collapse was the result of the Jew of FTX trying to mess with CZ, the Chinese owner of Binance, and getting slapped down like a bitch.
For those who don't understand what has happened and care to only understand it on a surface level, this is a thread on Twitter that gives the basic facts:
OK so it starts years ago. Binance was an early investor in FTX

— Shaan Puri (@ShaanVP) November 8, 2022
They started as friends, now competitors.

Binance #1
FTX #2
(coinbase and others are smaller)

Binance decides to sell it's stake in FTX.

As part of the buyout, they agreed to take $2B of it in "FTT" — a token that FTX created that it uses for trading fees.

— Shaan Puri (@ShaanVP) November 8, 2022
Two days ago, CZ comes out and says SBF has been talking sh*t about them to regulators

lobbying in a way that would hurt binance

So he announces publicly on twitter to his 7M followers that he's going to DUMP his entire $2B FTT stash

— Shaan Puri (@ShaanVP) November 8, 2022
Enter Alameda – the hedgefund/market maker Sam started before FTX

They are kings.

But news leaks showing the emperor has no clothes

They have ~$12B in assets, $7b ish in liabilities…but half their "assets" are in FTT token

which is plummeting & illiquid

Alemeda might die

— Shaan Puri (@ShaanVP) November 8, 2022
But most people think of FTX as a blue chip company. Sam is famous. He's a genius right?

They wait for he or alemeda to show they are in good health

*narrator* but they were not in good health

— Shaan Puri (@ShaanVP) November 8, 2022
Alemeda's CEO comes out and says they will "happily" buy the FTT token as it plunges

But something tells us that it's not so happy, even with the exclamation mark https://t.co/Bzcj129d7p

— Shaan Puri (@ShaanVP) November 8, 2022
People freak out. start withdrawing funds from FTX

Ya know, just in case it collapses like celsius, blockfi, voyager, luna all did in the past year

$1B+ of withdrawals

FTX is facing a liquidity crunch

— Shaan Puri (@ShaanVP) November 8, 2022
Then today – @SBF_FTX comes out and says they are entering a "strategic transaction" with binance

strategic transaction?

best code phrase since pic.twitter.com/ZTNlEjfg40

— Shaan Puri (@ShaanVP) November 8, 2022
For now the drama ends

crypto crisis averted

if ftx failed…that would have been devestating for all of crypto

— Shaan Puri (@ShaanVP) November 8, 2022
go subscribe to the @MilkRoadDaily if you like to get your crypto news in plain jane english like this

— Shaan Puri (@ShaanVP) November 8, 2022
oh important thing I didn't mention. The deal is not done. pending DD

more room for tomfoolery in the coming dayshttps://t.co/0Md1Xk5GYP

— Shaan Puri (@ShaanVP) November 8, 2022
There is no reason to believe this is going to have any long-term impact on Bitcoin, or even other shitcoins. Most likely, it's gonna bounce back.
That is not financial advice, and no one ever knows what is going to happen with crypto, but a bounce-back is statistically the most likely thing that will happen.
Poor Tom.
Tom Brady playing to recover his FTX investment (colorized 2045) pic.twitter.com/t7QT1VoVA5

— AlgoFlows | Futures, Equities & Crypto (@algoflows) November 9, 2022
You know what they say – with Jews, you lose!
Sam Bankman-Fried was the second biggest donor to the Democrat Party – second to George Soros himself.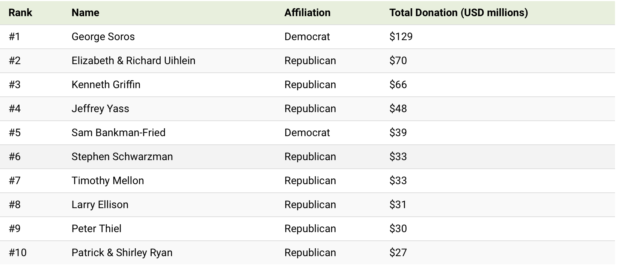 It's funny that the most Jewy Jew did this to the market, but it's also funny that a genius Chinaman did the Art of War to the Jew and won.
When will these rats learn not to poke the yellow dragon?