See?
Good things happen.
There is good reason not to be negative all the time.
The Home Office is withdrawing its plans to house refugees in a Welsh hotel.

Carmarthenshire County Council was informed today (October 10) that plans to place asylum seekers at Stradey Park Hotel and Spa in Furnace, Llanelli, will be called off.

"The County Council is pleased that the Home Office has come to this decision," said a spokesperson for the Local Authority.

"Council Leader Darren Price and Chief Executive Wendy Walters had both written to Home Office Ministers and senior civil servants last week outlining their concerns with regards to escalating community tensions and urging the UK Government to withdraw from the site."
They protested for months against this
The council said they will work with the police and hotel owners to ensure the site is "managed appropriately".

Carmarthenshire Council leader Darren Price has applauded the Home Office. He said: "I very much welcome the decision of the Home Office to withdraw its plans for the Stradey Park Hotel; it's the right decision for the hotel and more importantly, it's the right decision for the people of Furnace."

Dame Nia Griffith MP said she was "pleased" and welcomed the decision.

"This debacle has seen the hollowing out of a key landmark hotel in the area with the loss of almost 100 jobs.

"It has created divisions within local communities and taken up valuable resources from our public services at a time when they were already stretched.

"We now need to move forward and bring our town together once more."

Over the past few months, people have protested against the creation of a migrant hotel.

Demonstrators have gathered outside Stradey Park wielding placards since May, and multiple arrests have been made as a result.

Earlier this month, police were called to the hotel after there were reports of fires being set alight outside the premises.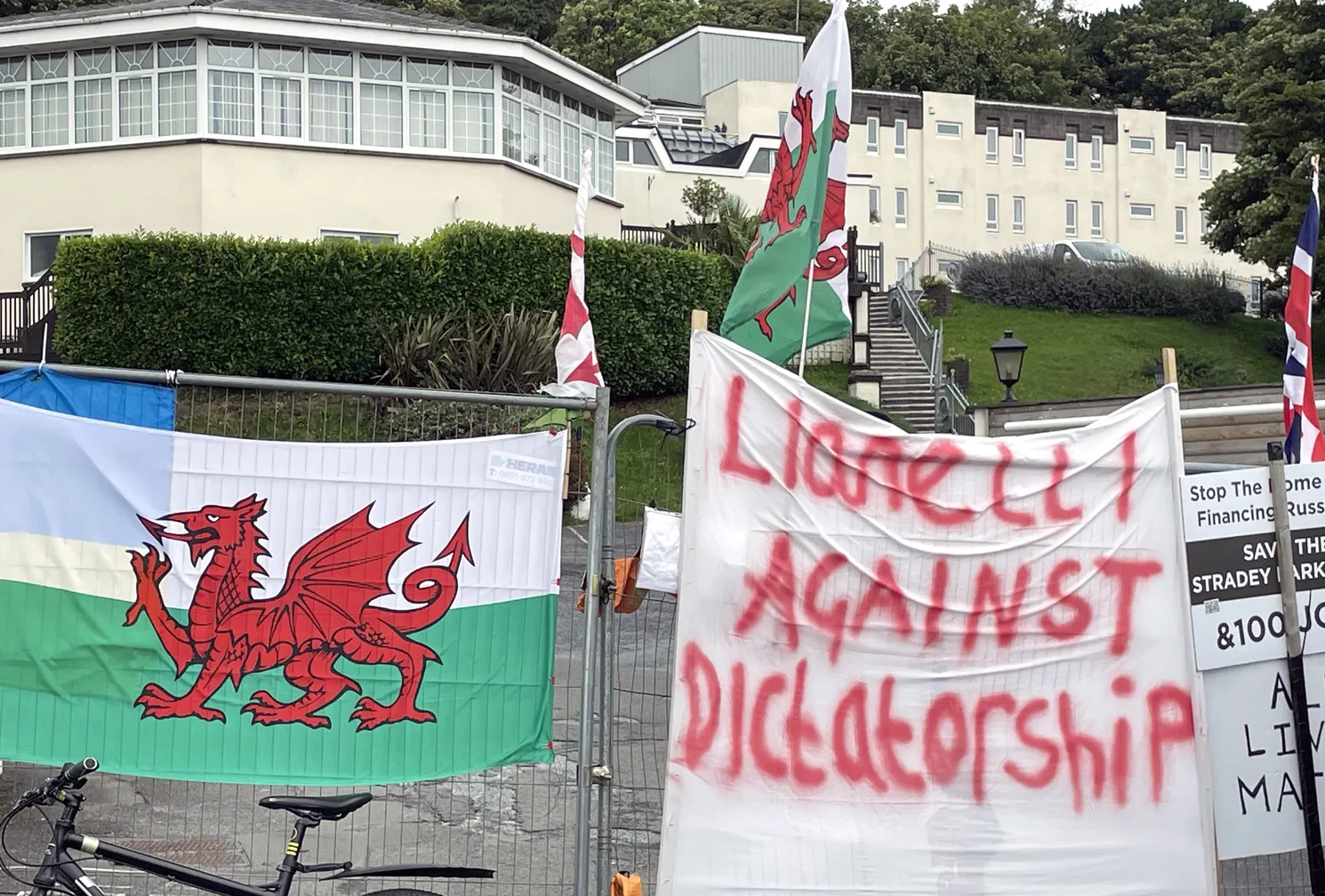 Police said that alongside the blaze, fireworks were launched towards officers in an attempt to block access for emergency fire services.

The fire was put out and no injuries were reported.
Apparently, all it took was some minor arson.
Related: UK: Six People Arrested After Protests at Hotel Housing Invaders
Certainly, we disavow arson.
But it seems impossible to not draw a connection between the canceling of this agenda and the hotel arsons.