Pomidor Quixote
Daily Stormer
October 10, 2019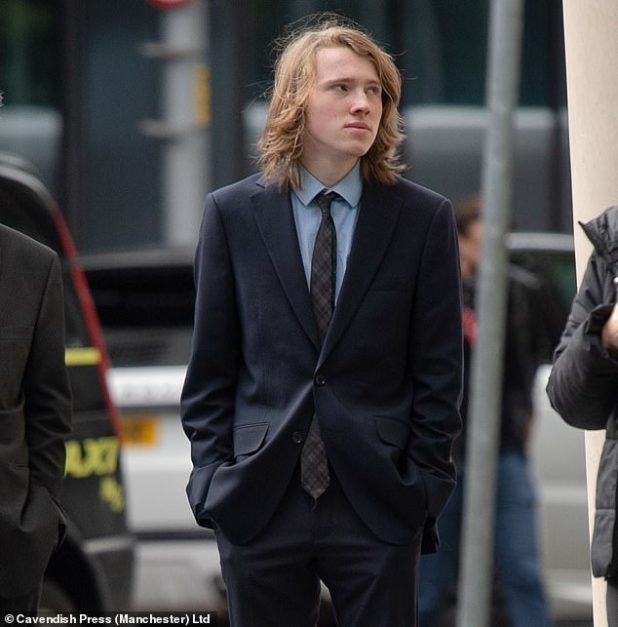 Jamie Griffiths
In the near future, men talking to women unless the women talk to the men first may be a criminal offense.
A 'shy and awkward' student is facing jail after he touched a teenager in an attempt to befriend her.

Jamie Griffiths, 19, Googled 'how to make a friend' then came into contact with the 17-year-old during two attempts to engage her in conversation.

The victim burst into tears during the second encounter and went to police with her mother, claiming Griffiths 'would have touched her breast had she not moved away'.

She claimed her school work suffered as a result of the contact, leaving her unable to sit her mock exams and apply to Oxford University.

Griffiths, who lives with his parents and now studies at Durham University, denied two charges of sexual assault, claiming he was 'shy, anxious and awkward'.

He said he had 'clumsily' approached the girl in an attempt 'to make a friend but the words didn't come out.' 

Griffiths was convicted at Manchester Magistrates' Court and will be sentenced later this month. The offence carries a maximum sentence of ten years jail if dealt with at a crown court and he faces being ordered to sign the Sex Offender Register.

The incidents occurred between October and November last year while the pair were studying A levels at a secondary school in Knutsford, the court heard.

The girl, now 18, said she had been walking home when she encountered Griffiths on a railway bridge.

She told the hearing: 'I saw him facing a hedge and I thought it was really weird. As I walked towards him, he suddenly swung round so he was facing me.

'As soon as he moved I moved and said: 'stop' and he touched my arm. I sort of jolted out of the way and went into the road to avoid him and he very quickly walked away.
Wait. That's it?
That is why this young man may be jailed?
'I think it would have been on my breast had I not moved. When it first happened I didn't think much of it. I forgot about it because I had my exams and just thought it was weird behaviour.'

She said she encountered Griffiths a second time: 'He suddenly moved to walk in front of me, looked me straight in the eye, touched me on my side and walked off.

'It was quite a while – three to five seconds. He smirked at me, he didn't stop he just touched me and walked off and I broke down crying – it was quite traumatic.

'I struggled for a couple of months afterwards, I was applying for Oxford at the time and I found going to Oxford a stressful thing.
Okay. Hold on. Maybe she really got scared. Maybe it was a painful experience for her, sure. But looking at the situation objectively, Griffiths didn't really do anything criminal or more inappropriate than maybe farting in public. He was just awkward.
Are we going to jail men based on what women feel, independently of what actually happened?
'It just makes everything a little bit scarier – if there is a guy walking towards me by himself I start to panic. It was more shocking that someone thought they had the right to touch me as I walked down the street.'

Griffiths, who had been volunteering at a Barnado's charity shop, told the hearing: 'My intention was to make a friend. All my friends had left so I was lonely I just wanted to speak to someone.

'She was walking towards me and I recognised her and I knew that she was a student at the school, I didn't say anything but I really wanted to – the words just didn't come out. I touched her but I believed that it was the arm I was touching.

'I smiled at her, I was just trying to be friendly. I tried to get her attention and she ignored me. Touching someone's arm to get their attention I would have thought was normal. I was looking for a friend.'

…

'I really needed someone to talk to at the time and my intention was to make a friend – but I clearly didn't go about it the right way and I am sorry for the misunderstanding.

'I tried to speak to her but I just couldn't, my anxiety kicks in and it makes it impossible to say anything. I would hate to make someone feel uncomfortable or scared. Maybe it is time to try to make friends another way.'
If he was looking for a friend, he should have talked to a man. Women are not friends. But he can't really be blamed here for thinking he could befriend a girl considering the widespread Equality myths of women being human and just like men and all that.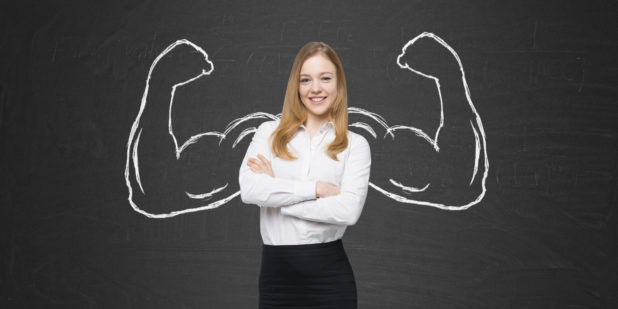 One of the things he said when describing the encounter stands out though.
He said "the words didn't come out."
It may sound silly or something that could be shrugged off as him being shy, but it may also be a symptom of an infection currently spreading in our society.
People appear to be losing the ability to talk to each other face-to-face.
Smartphones may have become a constant fixture in our lives, but now many Britons have stopped making 'daunting' voice calls – and rely on messaging services such as WhatsApp instead.

One in four of us make fewer than five mobile calls a month, and one in 17 – six per cent – make none at all, according to research used by the telecoms industry regulator Ofcom.

The figures follow previous studies which found that young people, in particular, find making voice calls difficult – which suggests the use of landline and mobile phones for an old-fashioned chinwag will fall further.
We'll see what being raised by tablets does to the upcoming generations.