Egypt Warned Israel before this attack and Netanyahu ignored it. pic.twitter.com/koPYFG6hVr

— Bitnar (@Bitnar_) October 11, 2023
Previously: Israel Knew Attack was Coming and Did Nothing, Egyptian Intelligence Official Says
The first thing I said when this attack happened was: "Of course they knew this was going to happen, and it will come out that they knew it was going to happen."
It's the same thing with 911: they say "no one could have predicted it," then it comes out that they got all these warnings, then they deny they got the warnings, then when they can't successfully deny they got the warnings they just say "okay, sorry."
I don't think Hamas was in on it, but I think that Israel and the United States have very good intelligence, and that there is simply no possible way that they couldn't have at least seriously prepared for the attack, instead of being totally wide-open.
The US has confirmed that Egypt warned Tel Aviv of a possible impending attack, according to the chairman of the House Foreign Affairs Committee — who says he is "not quite sure" how Israel and the US "missed it."

"We know that Egypt had warned the Israelis three days prior that an event like this could happen," Rep. Michael McCaul (R-Texas) said Wednesday following a closed-door intelligence briefing, according to the Wall Street Journal.
Yeah, see – we're already at "okay, sorry."
"I don't want to get too much into classified (details), but a warning was given. I think the question was at what level."

McCaul seemingly confirmed the earlier claim by an anonymous intelligence official in Egypt, which often serves as a mediator between Israel and Hamas.

"We have warned them an explosion of the situation is coming, and very soon, and it would be big," the official said, accusing Israel of having "underestimated such warnings."

Israel later dismissed it as "absolutely false" and "totally fake news" — but only "that Prime Minister Benjamin Netanyahu received a message in advance from Egypt," suggesting it could have been made without reaching the leader.

McCaul said his committee would also look into how US intelligence also did not know about the deadly assault that "we know that this has been planned, perhaps as long as a year ago."

"We're not quite sure how we missed it. We're not quite sure how Israel missed it," he said, according to the WSJ.
"It's a big mystery we missed it. Well, we didn't really miss it, actually. But we missed it by not doing anything, and it's a big mystery why we would do that. We'll definitely get to the bottom of this soon."
How did Israeli intelligence miss that Hamas was planning such a massive attack? Well, it appears they didn't. Reports are now revealing that Egypt repeatedly warned Israel of an attack coming from Gaza, but Israeli officials chose to ignore it and focus on their settlements in… pic.twitter.com/Oyl3kHvoV0

— Rachel Blevins (@RachBlevins) October 10, 2023
I guess you gotta ask that old question once again, just to make sure your brain is working: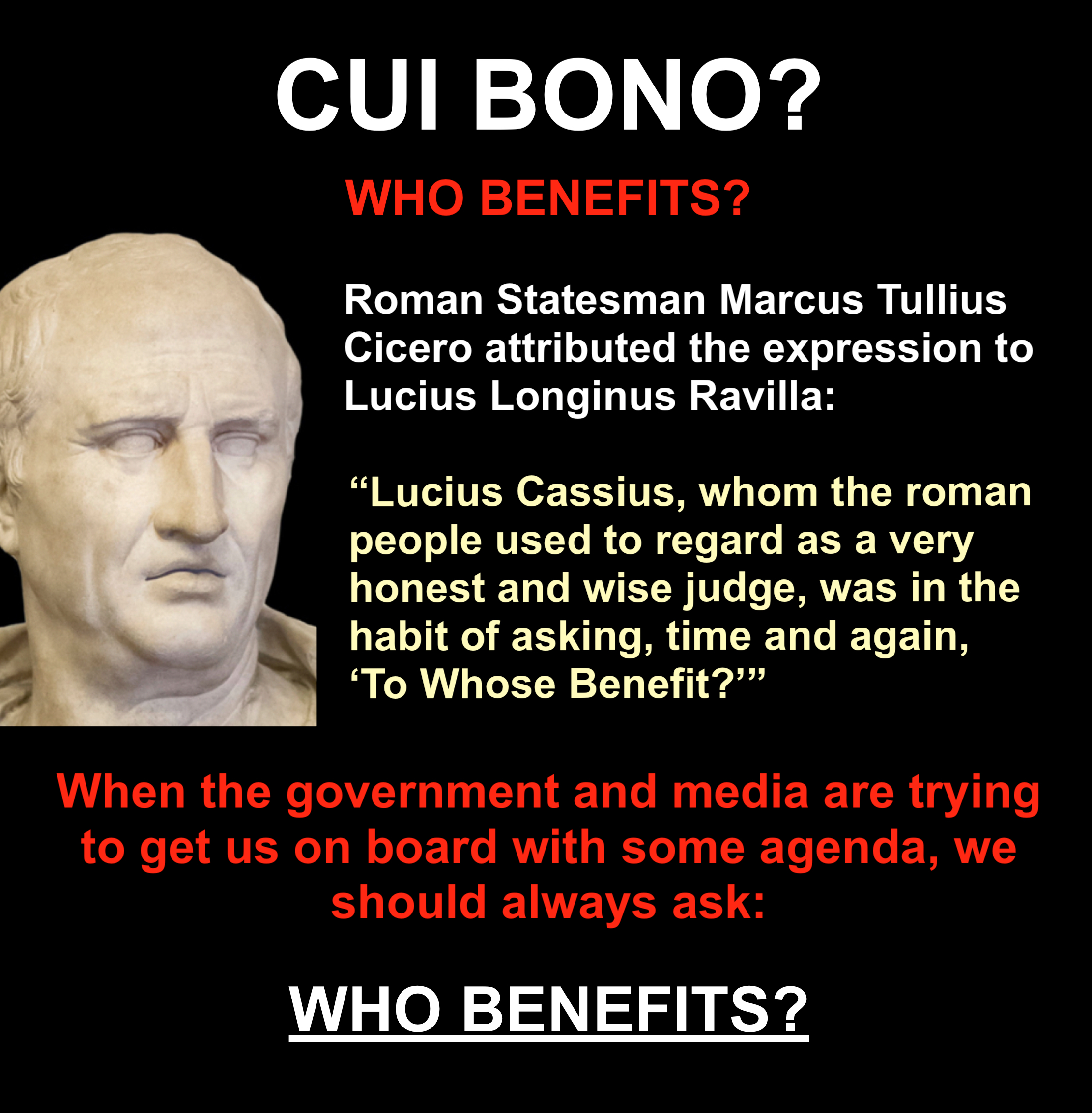 I'm seeing Bibi Netanyahu doing a whole lot of bonoing.
BREAKING:

🇮🇱🇵🇸Netanyahu believes that no country should have contact with Hamas, and those who do so should be subject to sanctions

Another Zelensky in the making… pic.twitter.com/1MQIESxqFE

— Megatron (@Megatron_ron) October 12, 2023
It's a literal genocide in Gaza.
No water, no food, no electricity, no medicine, dead bodies are piling up in front of a hospital in Gaza – Biden is helping Netanyahu to carry out this genocide. pic.twitter.com/SMyli2kz0w

— Ashok Swain (@ashoswai) October 12, 2023
They are going to kill everyone there and take back the land. Because "babies getting their heads chopped off."
UPDATE:
I saw this tweet from Simon Ateba, the White House correspondent for African news:
BREAKING: US confirms Egypt warned Israel 'three days' before Hamas attack.

"We know that Egypt had warned the Israelis three days prior that an event like this could happen," Rep. Michael McCaul (R-Texas) said Wednesday following a closed-door intelligence briefing, according… pic.twitter.com/fewyjFGscj

— Simon Ateba (@simonateba) October 12, 2023
This made me think about Tucker Carlson. Tucker has interviewed this guy, and been generally friendly with him.
Tucker is in a complicated situation, it seems. The Ukraine war was very comfortable for him. He'd carved out a place where it was safe to say "oh well, I don't support World War III and I think we should be guarding our own borders (and maybe having a war with the Chinese)!"
There is going to be a lot more pressure to support Israel. And you're going to have to either support them or not. There's not going to be any sitting this one out.
I'll be very interested to see who from the "anti-Ukraine war" crowd is willing to continue to say "America first" when it's Israel that's at war.
I think a lot of people are going to realize they didn't really mean "America first, first," but more just "America at a slightly higher rank."