This is going to help Jews succeed in wars.
DW:
The US Senate has voted to confirm Admiral Lisa Franchetti's nomination to lead the Navy.

Franchetti becomes the first woman to serve as the Navy's top officer as well the first to serve as a member of the Joint Chiefs of Staff.

She was approved as Chief of Naval Opertions in a 95-1 vote.
lol
Her historic promotion had been delayed by months.

When she was tapped by President Joe Biden in July, Franchetti joined a growing contingent of senior general and flag officers whose promotions were held up by a Republican senator.

Alabama Senator Tommy Tuberville has blocked nominees in protest of the Pentagon's travel policy for service members seeking abortion.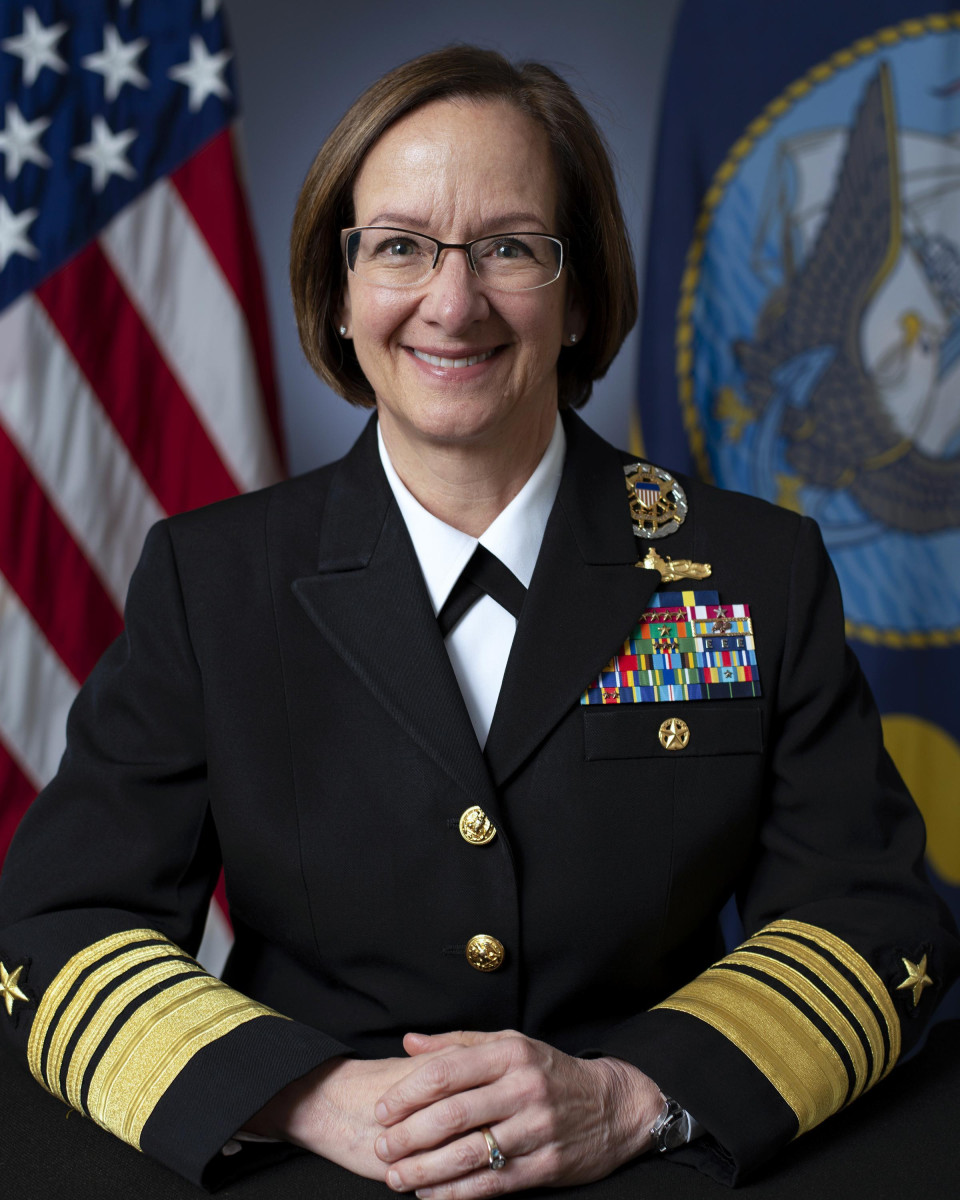 Apparently not a tranny, despite appearances. 
After the Supreme Court last year overturned the landmark 1973 Roe v. Wade ruling recognizing a constitutional right to abortion, the Pentagon said it would cover travel costs for service members who have to fly out of state for an abortion because of their state's laws.

…

Franchetti is a surface warfare officer who has commanded at all levels, including a naval destroyer and two stints as an aircraft carrier strike group commander.

She brings with her 38 years of experience and is the second woman in the US Navy to be promoted to four-star admiral.
The Marines are a part of the Navy (it's in the word).
That's tough.