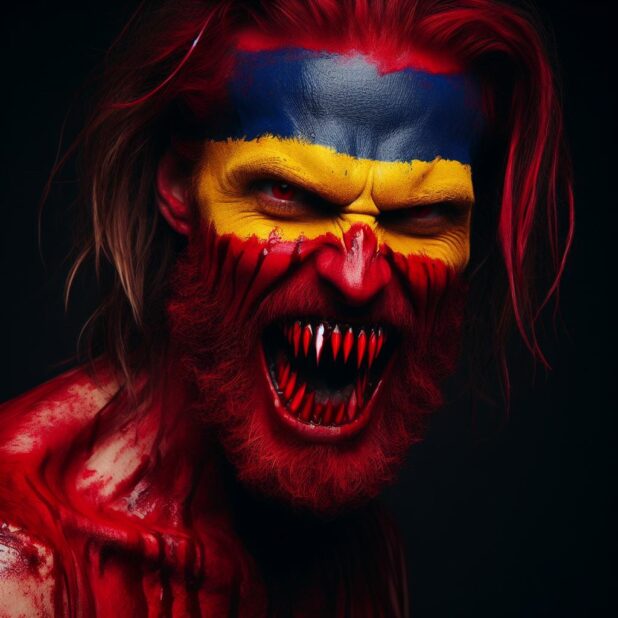 Israel set a new standard for mass slaughter of civilians, so the Jews in the Ukraine were like "hey! We can do that too!"
Seriously, that's literally what's happening. Since the Gaza slaughter started, "Ukraine" drastically increased the purposeful targeting of civilians.
Jews are so gross. Zero respect for human life.
RT:
Moscow has requested an extraordinary meeting of the UN Security Council to address Ukraine's strikes on the city of Donetsk, Russia's deputy ambassador to the UN, Dmitry Polyansky, announced late on Tuesday. 

Earlier in the day, Donetsk was subjected to multiple missile attacks by Kiev's forces, which resulted in heavy damage to several critical civilian infrastructure sites. Initial reports by local officials put the number of victims of the attacks at 20. The authorities later confirmed five fatalities and said over 20 others were injured.

"We have requested an emergency open meeting of the UN Security Council in connection with today's attacks by the Kiev regime on Donetsk," Polyansky said in a statement on Telegram, adding that the meeting is expected to take place on Wednesday afternoon.

The attacks with US-made HIMARS multiple rocket launcher systems on the city came in three waves, according to Donetsk People's Republic (DPR) leader Denis Pushilin.
By the way, according to the US and Kiev, these civilians that Kiev is slaughtering are actually "Ukrainian" somehow.
Other times, Ukrainians have claimed that everyone in Donetsk, et al. is actually Russian, and they should be forced to leave the territories so they can be settled by Ukrainian language speakers from Galicia.