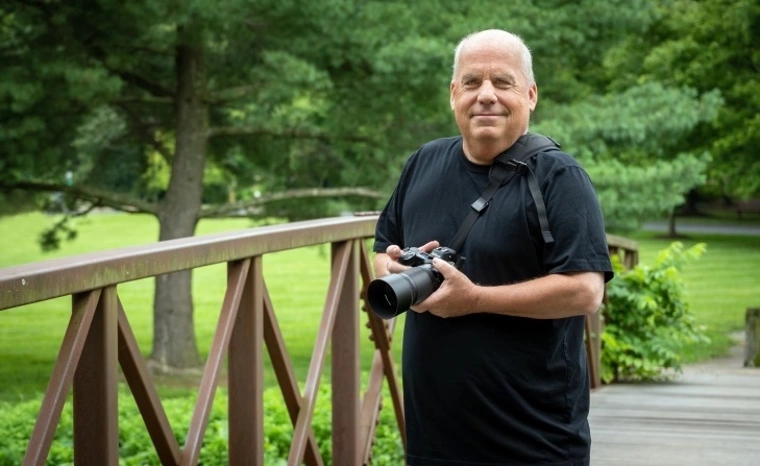 We're just winning all over the place these days.
A Christian photographer in Virginia won't be forced to provide services to same-sex wedding ceremonies, according to a new settlement reached between himself and the Commonwealth.

Bob Updegrove filed a lawsuit against Virginia over a law that took effect in 2020 that expanded state anti-discrimination rules to include sexual orientation and gender identity.

Updegrove reached a settlement last Friday with Virginia Attorney General Jason Miyares and the Virginia Office of Civil Rights, in which officials agreed not to enforce the law against the photographer if he refuses on religious grounds to provide services for a same-sex wedding.

Specifically, the defendants agreed not to force Updegrove "to offer or provide photography celebrating same-sex weddings" and not to prevent him "from asking prospective clients whether they seek photography services celebrating same-sex weddings or engagements."

The settlement referenced the United States Supreme Court decision 303 Creative LLC v. Elenis, in which the high court ruled 6-3 that Lorie Smith of 303 Creative cannot be compelled by Colorado law to create websites that violate her religious views.

Updegrove was represented by the Alliance Defending Freedom, a conservative legal group that has successfully argued First Amendment cases before the U.S. Supreme Court.

ADF Legal Counsel Johannes Widmalm-Delphonse said in a statement on Monday that "the government can't force Americans to say things they don't believe."
Video from 2 years ago
"This victory for Bob underscores how the 303 Creative decision will protect countless Americans from government censorship and coercion. The U.S. Constitution protects his freedom to express his views as he continues to serve clients of all backgrounds and beliefs," added Widmalm-Delphonse.

In April 2020, then-Gov. Ralph Northam, a Democrat, signed the Virginia Values Act, a measure that added sexual orientation and gender identity to state civil rights protections.

Northam said in a statement released at the time that the law "sends a strong, clear message" that "Virginia is a place where all people are welcome to live, work, visit, and raise a family."
"We are building an inclusive Commonwealth where there is opportunity for everyone, and everyone is treated fairly," stated Northam in 2020. "No longer will LGBTQ Virginians have to fear being fired, evicted, or denied service in public places because of who they are."

Shortly after the Act was passed, it became the subject of multiple lawsuits, with church and ministry groups arguing that the new legislation lacked sufficient religious protections.

For his part, Updegrove filed a "pre-enforcement" challenge against the Act, arguing that the new law would force him to go against his belief that marriage is exclusively the union of one man and one woman.

In March 2021, U.S. District Court Judge Claude M. Hilton ruled against Updegrove, arguing that he lacked the standing to sue since the act "has never been enforced against" him.
I believe this ruling means that faggots will now be thrown off of roofs by the cops, though we'll have to wait and see.
This really gave a respite to a lot of people