Pomidor Quixote
Daily Stormer
October 9, 2019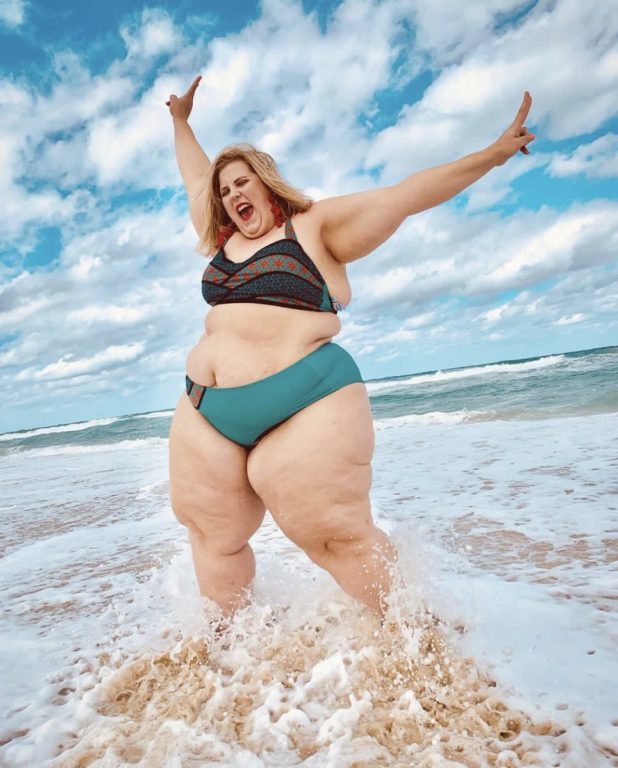 Wait. No. That was Gillette.
This is the Victoria's Secret one:
Look at her smug fat woman-face in the above picture, pointing out how fat women and trannies have conquered slim territory.
Look at her here: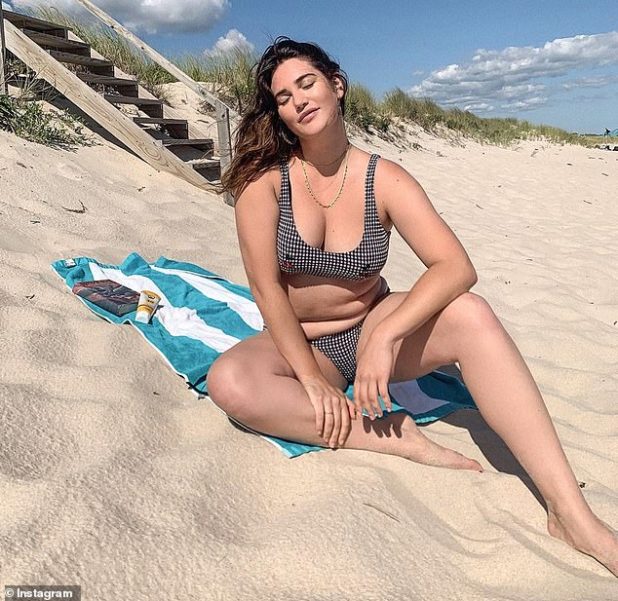 Look at her fat rolls.
Truly a disgusting sight.
Victoria's Secret is featuring a size 14 woman in an ad campaign for the first time in history, though it was the model and not the lingerie giant who announced the news.

The company is working with plus-size model Ali Tate Cutler as part of its new partnership with London-based lingerie brand Bluebella, which comes after years of backlash over its lack of diversity and more recently, merciless comparisons to Rihanna's inclusive Savage x Fenty show.

News of Victoria's Secret's collaboration with Bluebella — which uses a mix of plus-size and straight-size models in its campaigns — broke last week, but it was Cutler who revealed that she is the brand's first size 14 model.

While attending the launch of the partnership at Victoria's Secret's flagship store in New York City last Friday, the model took to Instagram to relish in the historic moment by sharing a photo of herself showing off her curves in a black lace teddy in one of the campaign images.

'I believe I'm the first size 14 on @victoriassecret?' she wrote. 'Regardless I'm pretty stoked to work with a brand I idolized when I was a teen. Great step in the right direction for bodies.'
That's actually a terrible step for bodies, health, and beauty.
There must be zero tolerance for fat women. If you show even the tiniest glimpse of fat acceptance, they'll balloon into Saturn-sized spheres and demand you find them beautiful.
It's what's been happening in America.
People have grown used to fat and started to tolerate fat, and now everyone's looking like a new species.
In an interview with E! News, Cutler explained that while she is not the first plus-size model to work with the brand, she is the first size 14 model to do so.

'Size 14 is actually the average size of women in America and I do think that we need to see more of it in media and fashion because most women are that size. So, we need to be accurately represented in brands and media,' she said.
Wait… is… is that the reason why computer and smartphones screens have been getting wider and wider?
It all makes sense now. Wider screens are needed to display these more accurate representations of the average woman.
'For Victoria's Secret I am so excited that they decided to put a size 14 women like me on the wall,' she added. 'I feel like they are headed in the right direction and they are listening to their audience who have requested to see more women of diverse shapes and sizes.

'I think if they continue to head in that direction they will be on to a jackpot because that is reflective of what the average woman is in America.'
The Victoria's Secret audience wants fat chicks?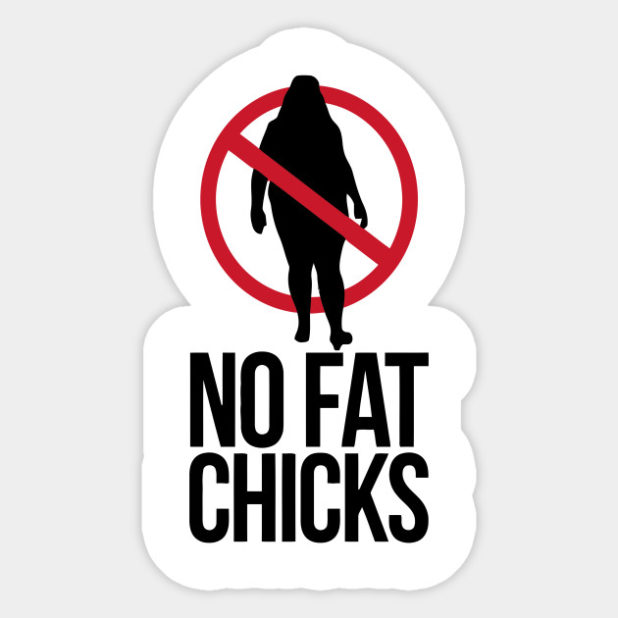 That is quite a policy change.
While Cutler is part of the Victoria's Secret X Bluebella campaign, she was brought in by Bluebella and hasn't been officially hired to model for Victoria's Secret.

In a press release that Victoria's Secret shared last week to announce the collaboration, it was noted that Bluebella stands for 'self-love, self-acceptance and championing individuality.'

Bluebella for Victoria's Secret includes an array of lingerie, sleepwear, and hosiery featuring luxe details, including velvet, satin, and embroidered lace.

The line launched at select Victoria's Secret stores in the US last week, and it will be available at select stores in the UK starting on Friday, October 11.

Victoria's Secret's new partnership is its latest attempt to revive its ailing company, which has faced stiff competition from newer lingerie brands with more inclusive marketing strategies aimed at women of all shapes, sizes, and skin tones.
It's not really competition that is the problem. The problem is that women are getting bigger every day — which means that human-sized women, the previous target of Victoria's Secret, are an endangered species on the brink of extinction.
You can't really blame Victoria's Secret for trying to stay relevant in a world of obese monstrosities.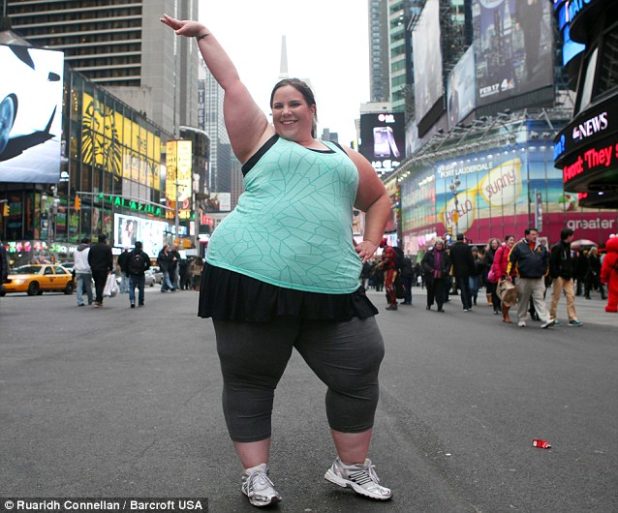 The fat bitch they added actually represents the "unattainable ideal" for most women.
Related: Victoria's Secret Shutting Down TV Special Because No One is Interested in Beautiful Women Anymore