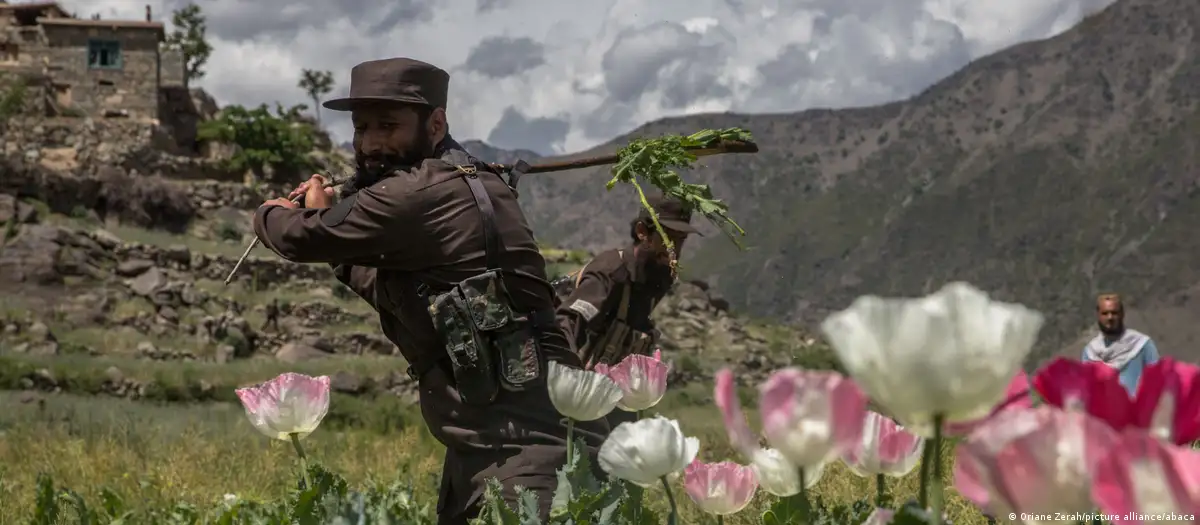 Just whack it with a stick
For people that are supposedly Iron Age savages, the Taliban seem to be pretty good at actually enforcing laws.
Where in the "civilized world" has any government managed to get these kinds of results on illegal drugs?
Or maybe they're not even trying?
DW:
Opium production in Afghanistan has plummeted since the Taliban banned cultivation of the poppy plant, according to a UN report published on Sunday.

Afghanistan's Taliban rulers pledged to wipe out the country's drug industry, banning poppy cultivation in April 2022.

Poppy plants are the source of opium and heroin. Afghanistan was the world's biggest opium producer and a major source for heroin in Europe and Asia before the Taliban takeover.

What did the report on Afghan opium production say?

The report by the United Nations Office on Drugs and Crime (UNODC) found that poppy cultivation had dropped by an estimated 95% over the past year, from 233,000 hectares (575,755 acres) at the end of 2022 to 10,800 hectares in 2023.

Opium production also dropped from 6,200 tons to 333 tons in 2023.
According to the report, this year's harvest amounts to 24-38 tons of exportable heroin, much less than the 350-580 tons estimated for 2022.

Farmer's incomes have fallen by 92% this year, from an estimated $1.36 billion to $110 million.

In 2022, poppy crops made up almost a third by value of total agricultural production in Afghanistan.

The UNODC warned of the risk of people previously involved in the opium industry moving towards other illegal activities, like the trafficking of arms, people or synthetic drugs.

A September report from the same agency said that Afghanistan was the world's fastest-growing producer of methamphetamine.
If that's actually true, I'm sure when the Taliban crack down on meth, they're gonna get similar results.
These are serious people.
The UNODC said the Taliban crackdown on the poppy industry could have a negative impact on many Afghans' livelihoods and warned of "humanitarian consequences for many vulnerable rural communities."

"Today, Afghanistan's people need urgent humanitarian assistance… to absorb the shock of lost income and save lives," UNODC Executive Director Ghada Waly said.

Waly said other crops, such as cotton and wheat, were far more water-intensive than poppy plants. She added that Afghanistan had undergone "three years of consecutive drought."

"Afghanistan is in dire need of strong investment in sustainable livelihoods to provide Afghans with opportunities away from opium," she said.
If you're a junkie, do not be alarmed. Myanmar is making a return to the opium business.
Maybe that's what their current "pro-democracy" civil war was all about in the first place?