Kids hold pro-Palestine rally in Roblox.

Follow: @AFpost pic.twitter.com/9XZcbVj7Ln

— AF Post (@AFpost) October 25, 2023
After a Palestinian peace march took place within the world of the video game Roblox, Florida governor Ron DeSantis made an emergency trip to Tel Aviv to sign a bill banning the children's game in the state of Florida.
Penalties for those caught playing the block-building game in Florida include up to 20 years in prison, and a $250,000 fine.
Two DeSantis aids who spoke to the Stormer on condition of anonymity said that the bill had originally included a punishment of chopping off the hands and gouging out the eyes of Roblox players, "so that they could never again threaten the Jewish people with digital terror."
During his visit to Israel, DeSantis met with President Bibi Netanyahu, and vowed that "the people of Florida stand with Israel," adding that Israel "has an eternal right to defend itself against hospitals, churches, and infants."
DeSantis went on to claim that Palestinians and Roblox are "wokeies, just like BLM."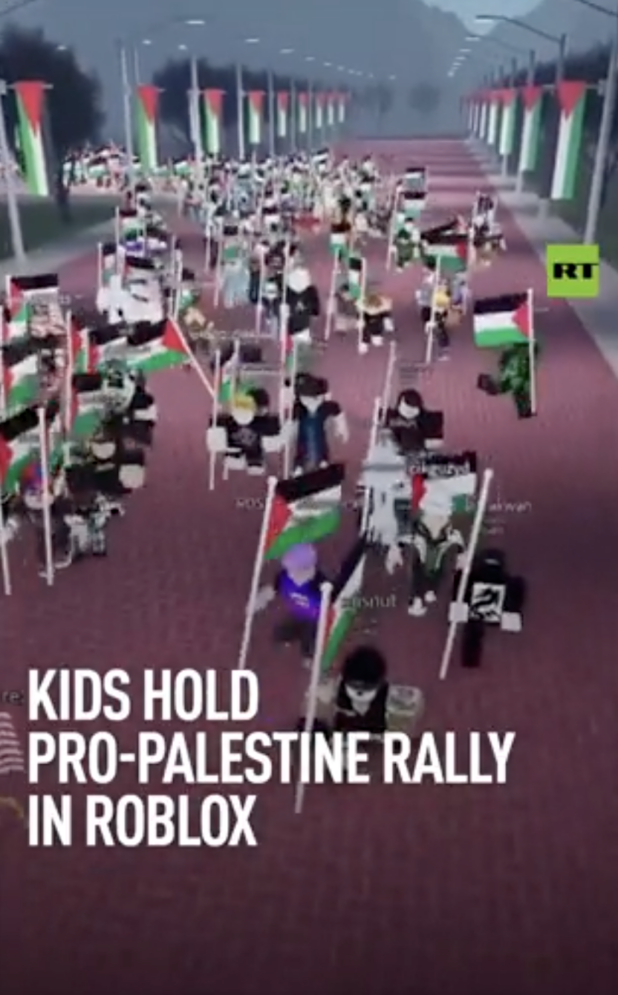 While DeSantis was in Israel, the Florida state police engaged in a large-scale series of raids against Roblox players, arresting over 700 children between the ages of 7 and 11. DeSantis has vowed to try the children as adults, and sentence them to decades in prison.
The chief justice of the Florida Supreme Court issued a joint statement with the Zionist Organization of America (ZOA), stating that "there is no age limit on terror," and that the children would "face the full force of justice."
Mort Klein, a ZOA representative, apparently referring to the earlier version of the law, said that he would "feel joy in [his] soul" when the "woke" children had their eyes gouged out. A correction was later issued, clarifying that Klein was referring metaphorically to "the darkness of prison, where these terrorist Roblox players will spend the rest of their youth."
DeSantis has been waging a war against wokeness in the state, marked by an aggressive agenda to outlaw all criticism of Jews and Israel. He has been making statements up to seven times a day reaffirming that "Palestinians are the same thing as BLM."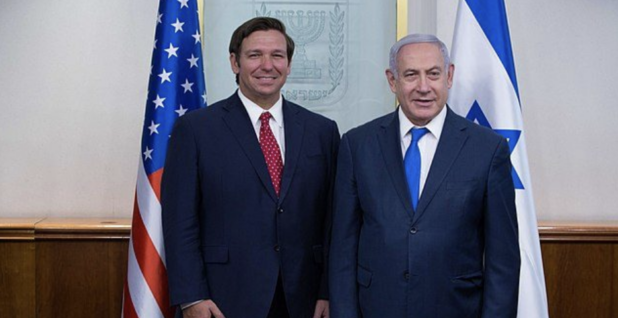 DeSantis issued an arrest warrant for Roblox creator David Baszucki AKA builderman. The Governor, who is also running for the Republican nomination for president, also vowed that as president, he would have builderman "tried and executed for treason against Israel."
DeSantis has been celebrated by the Jews as the single most aggressive opponent of free speech to ever hold a state office in the United States.
Note: This is parody news. Like The Babylon Bee, except not cringe and Jewish. I feel like I need to note this sometimes, because approximately 89% of the site's readership has autism. That said, I wouldn't be surprised if this actually happened. That last sentence is true. What DeSantis is doing to free speech in Florida is actually more extreme than what the Biden Administration is doing in ordering social media sites to censor. (Although what Biden is doing has an infinitely bigger effect, in legal terms, it's less extreme than what DeSantis is doing.) The implication is that if DeSantis was ever president, he would abolish the First Amendment completely and replace it with hate speech laws. No Democrat governor has ever done what he's done with these anti-Semitism laws.