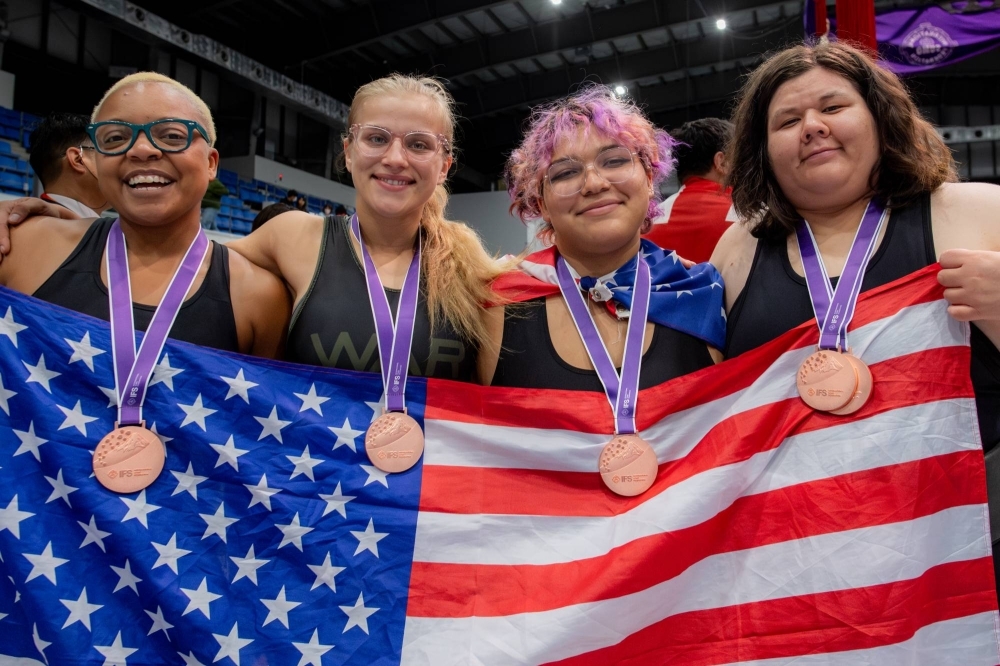 If you would have asked me, I would have just assumed that American women had been dominating sumo wrestling since at least the 1990s.
But no. Apparently, they just found out that there is a sport that is truly fit for American women.
History was made in Tokyo this week when the United States women's sumo team claimed its first-ever Sumo World Championships medals.

Including the World Games, which have thrice acted as de facto world championships, 18 tournaments took place between 2001 and 2022 without an American woman once setting foot on a podium.

All that changed on Sunday evening when Kellyann Ball earned bronze by downing Kai Pahkel of Estonia in the heavyweight division repechage final.

Speaking to Inside Sumo afterward, the 30-year-old said, "I'm in disbelief, but I'm really excited and proud to be here, and glad to do as well as I did today. It's really exciting to make history.

"Honestly, I was just hoping for a medal, I like to be realistic. I'm not one of those types that are like 'I am going to win everything.' So, I was just trying to be very realistic and I was hoping to win a medal, and I did that today so that's amazing."
Sadly, the publicity around this means it is the last time biological women will be dominating the American team.
(Is that sad? I don't really feel very sad about it.)
If you wanna watch the whole thing, it's uploaded on YouTube:
16 hours of sweaty fat women trying to push each other out of a circle.
I know what I'm doing this weekend.